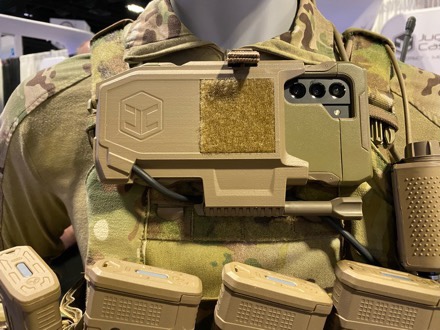 Juggernaut launched their new VELOX mount which is an USB-C Armor Docking Mount for your End User Device, serving as an ecosystem to facilitate ease of use regardless of cables associated with your EUD and radios.
Tension can be adjusted to ensure your EUD stays where you want it and there is a soft bungee strap to keep it stowed when not needed.
Not only is VELOX IP-68 certified, it is also EMI shielded and is compatible with Glenaire, ODU, and Omnetics connectors.
Also, it's not only compatible with Juggernaut's latest line up of cases, but it's also backwards compatible.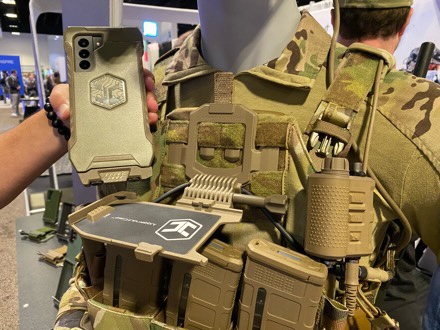 Finally, the pins on the case automatically align with the pins on the VELOX mount as you snap your EUD into place on the mount.