During last month's Modern Day Marine Expo we introduced you to FN America's Mid Range Gas Gun candidates for USSOCOM's ongoing program.

While SCAR definitely influenced the development of this rifle, a lot is new. It shares an aluminum extrusion upper receiver, modular butt stock and modular lower with the SCAR, but everything is different.
The team went out to the various SOF components and asked what they'd like if FN were to design a new gun. Mostly they heard the common criticisms of SCAR like the lack of non-reciprocating charging handle, proprietary magazines, and so on. FN set out to rectify those issues and more.
Chambered in 6.5 Creedmoor, the MRGG program called for two different weapons: a 14.5″ Assault version and a 20″ Sniper Support variant.
The weapon is modular and you can reconfigure barrel length or even caliber within three minutes by removing three bolts. The barrel and lower handguard come off as a unit. Bolts are now Torx spec rather than Hex to avoid stripping.
Additional modular components include the Forward Assist and Case Deflector along with the Ambidextrous Bolt Release. You can also swap out buttstock and pistol grip.
They re-engineered the lower receiver with a shorter distance between the grip and trigger than found on the SCAR. They also incorporated an AR-style rear charging handle as well as non-reciprocating side charging handles at either side. These can be removed by the shooter if desired.
Additionally, the lower receiver now accepts SR-25 pattern magazines and is made from aluminum. There are discussions of future caliber compatibility by producing a 5.56 lower like is used with the Mk17. All controls are ambidextrous. The gun incorporates a two-stage trigger developed in house.
The guns are both quite accurate. They are seeing 0.65 MOA for the Sniper model and .95 for the Assault. Recoil was extremely light, even for a rifle chambered in 6.5 CM and was very controllable on the full-auto setting of the Assault variant. Additionally, these rifles aren't destroying optics and other enablers like we have seen with SCAR.
For this program, FN topped off their Cold Hammer Forged barrels with a HUXWRX suppressor.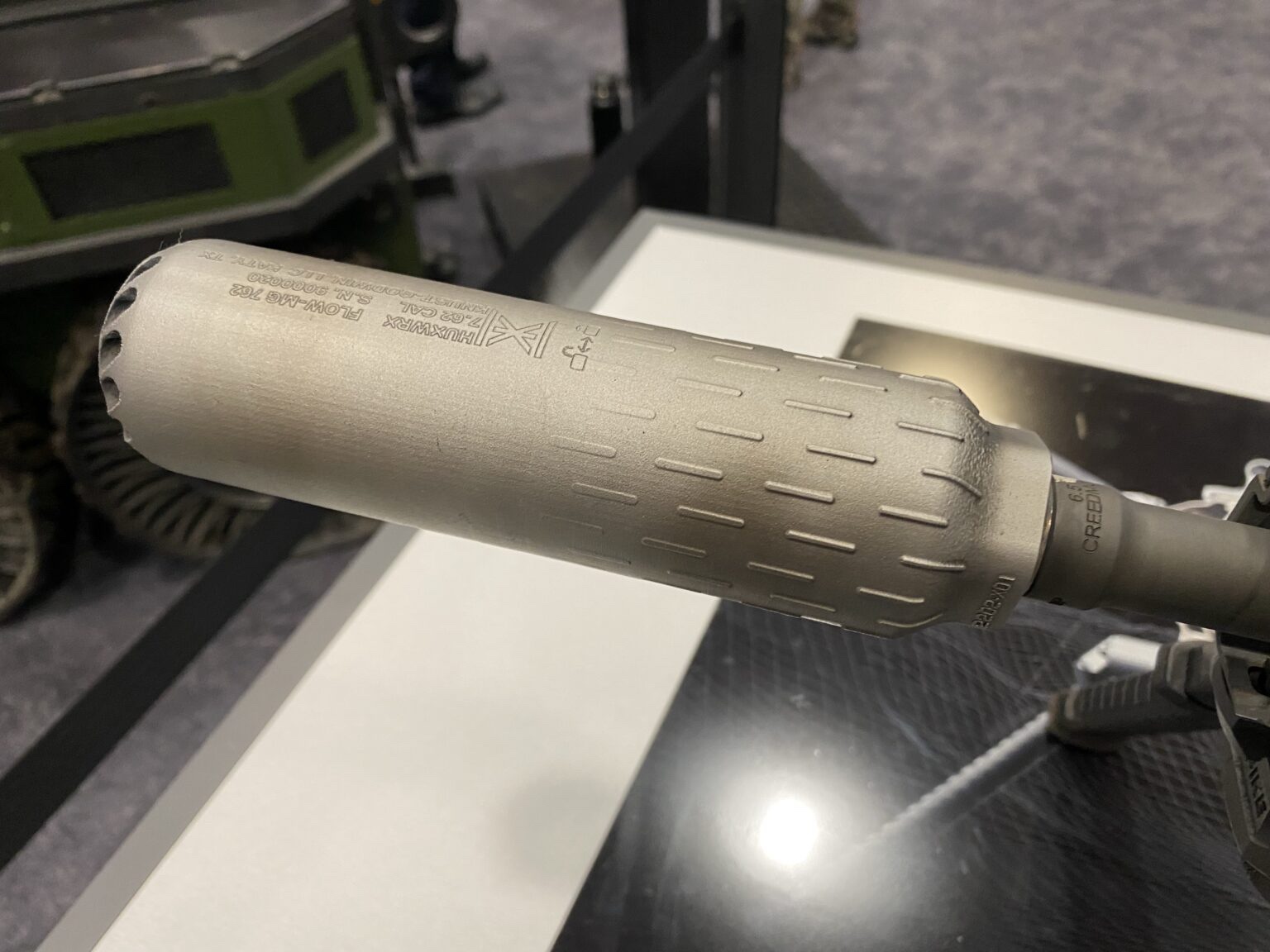 The guns seen here are earlier prototypes and FN continues to refine the weapon. Hopefully, we'll see more of this gun as it's added to the FN lineup. They are also working on a name and hopefully they'll unveil that soon as well.