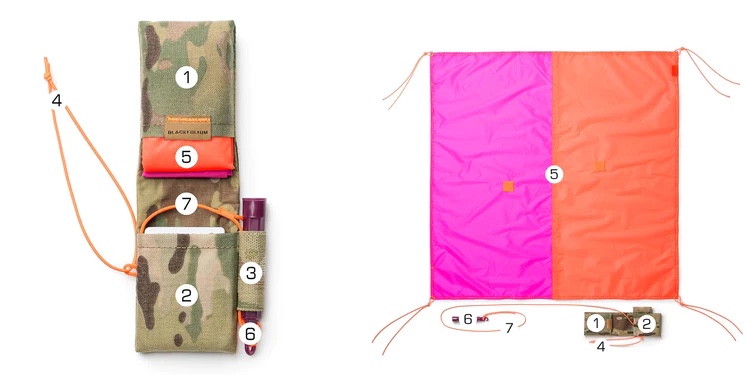 The ISKIT from Blackfolium is pretty straightforward, offering the following features:
1) H70 panel compartment.
2) Compartment for stowing Signal mirror and / or various objects.
3) Elastic tape for Cyalume®.
4) Lanyard closure.
5) H70 Signal Panel.
6) Cyalume®.
7) Paracord T1 to bind the Cyalume®
It's two color (orange and megenta) panel features two Velcro squares so you can add reflective patches and/or IR markers. There are paracord loops at each corner for attachment.
blackfolium.com/it/products/iskit