In addition to the 6.8×51 prototypes we showcased the other day, Thales Australia the manufacturer of the currently issued EF88 are displaying a couple of other rifles under the Lithgow Arms mark. Lithgow Small Arms Factory has provided Australian built weapons to the ADF for over a century.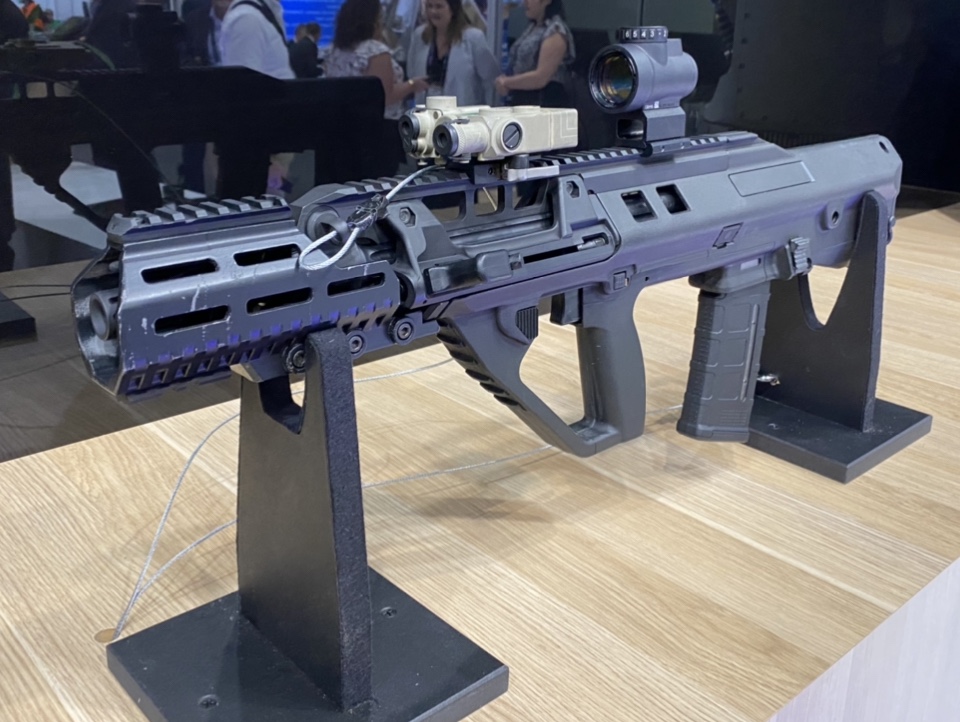 First is the F90 PDW variant with suppressor under the handguard.
Next up is a Stoner pattern carbine in 5.56mm and .300 BLK designed in the event the ADF decides at some point to adopt this type of rifle, or alternatively for export.
Here is a look at Serial Number 001.