SIG Custom Works has just announced the P320AXG-Combat, a stainless steel-framed version of the popular P320 striker-fired 9mm pistol.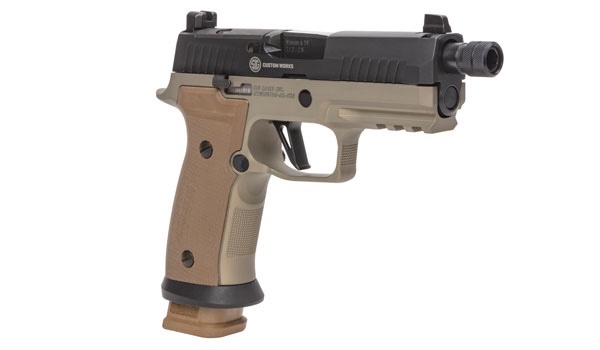 It features a two-tone appearance thanks to the optic-ready Nitron slide and FDE anodized AXG grip module. It also incorporates a 4.6" 1/2×28 Threaded Barrel, Skeletonized Flat Trigger, suppressor height XRAY3 night sights, and ships with three 21rd magazines.
Because it's a Custom Works gun, it comes with a Custom Works engraved slide and is delivered in an exclusive Custom Works case with Custom Works challenge coin and certified custom certificate.
www.sigsauer.com/p320-axg-combat