Pennsauken, NJ – Nov. 19, 2022 – Princeton Tec, manufacturer of headlamps and personal lighting for the outdoor, tactical, and industrial markets has announced they will be hosting a limited time promotion in celebration of Veteran's Day.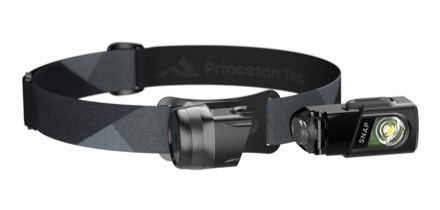 Beginning Nov. 9th and running through the 11h, active or retired Veterans who submit their form via the link provided through the Princeton Tec Social Media Platforms (Facebook, Instagram and LinkedIn) will receive an award-winning Snap Kit from Princeton Tec, while supplies last.
The SNAP is a headlamp, flashlight, bike light, safety flasher, lantern and magnetic area light all in one. SNAP's head unit is removable from the headlamp bracket for handheld operation and use with the included accessories, snapping into place with a strong magnet.
The kit includes:
· SNAP Head Unit
· Headlamp Attachment
· Two Way Carabiner Mount and Clip (to hang on your pack or use as a lantern)
· Handlebar Attachment (mount to your bike or any similar sized pole)
To those who came before us, and made it possible to live our freedoms, today we honor and salute you," stated Dave Cozzone, Vice President, Princeton Tec. "We humbly thank all Veterans – past, present and always. We are forever indebted to you, and all that you do; for the choices you've made to protect the freedoms of us all. This is a small way for us to show our continued support for the men and women who selflessly put themselves into harms way for our safeties."