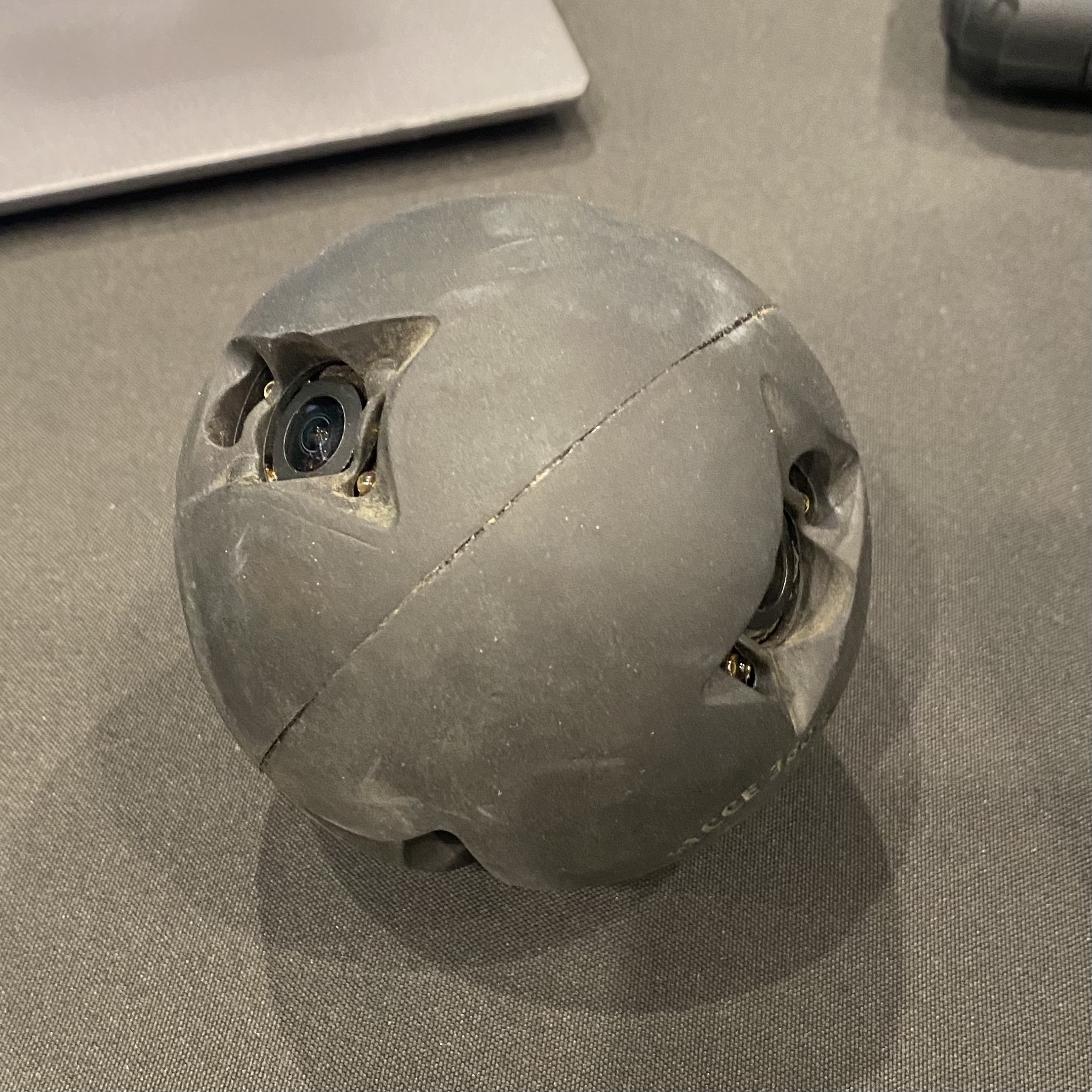 Bouncing Imaging offers ball-shaped 360 degree cameras which can be thrown like a baseball to get them into position. The outer shell is rubber so they will bounce just as well as it will roll. The six low light cameras stitch together stable 360/VR video which allows multiple users to observe and recording all angles simultaneously.
The audio is two-way so it can be used for passive surveillance or negotiators can use it to communicate with barricaded subjects.
Data is transmitted via Wifi or 4G.