The OOW 240P-SLR is a belt-fed, air cooled Rifle, capable of sustained and accurate fire while using a shorter and lighter barrel, M4 style collapsible stock and removable lightweight bipod and foregrip.
This conversion takes your standard "Bravo" configuration weighing in at 27.5 lbs. and an over all length of 49″. Bringing it down to 22.3 lbs. with an over all length of 41.25″.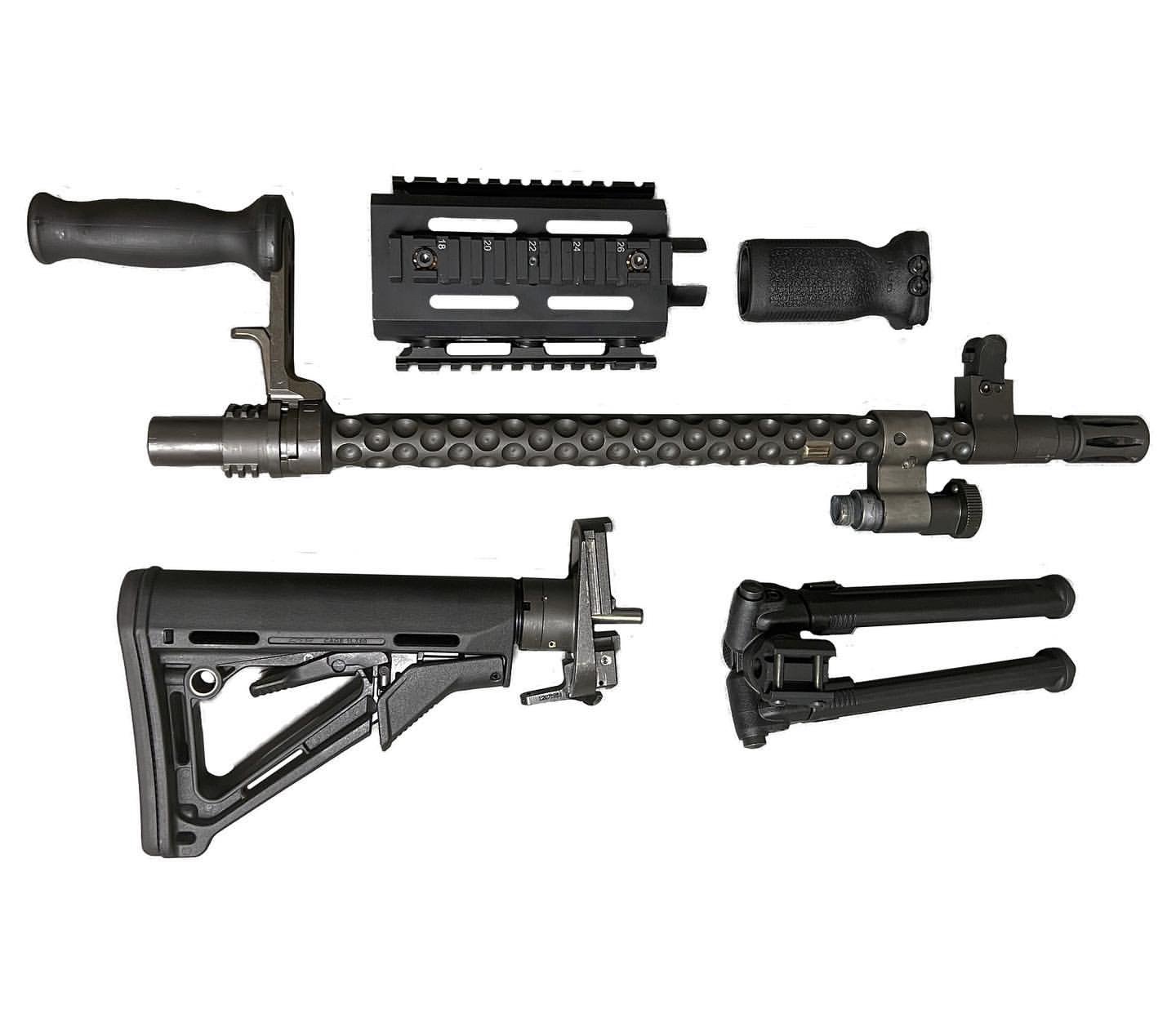 MIL-STD 1913 Picatinny Rails on the top cover and at the 3, 6, and 9 o'clock positions of the forend allow for the mounting of numerous accessories including laser devices, lights, night vision, thermal, day optics, and various foregrips and bipods.
The shorter barrel features dimpling which reduces weight while increasing heat dissipation with no loss of strength or durability.