Brouwer created the M1811 Grip Module to make the SIG P320 more like a 1911. The grip addresses the shortcomings they see with the P320: high bore axis, rounded slippery grip, and short beavertail.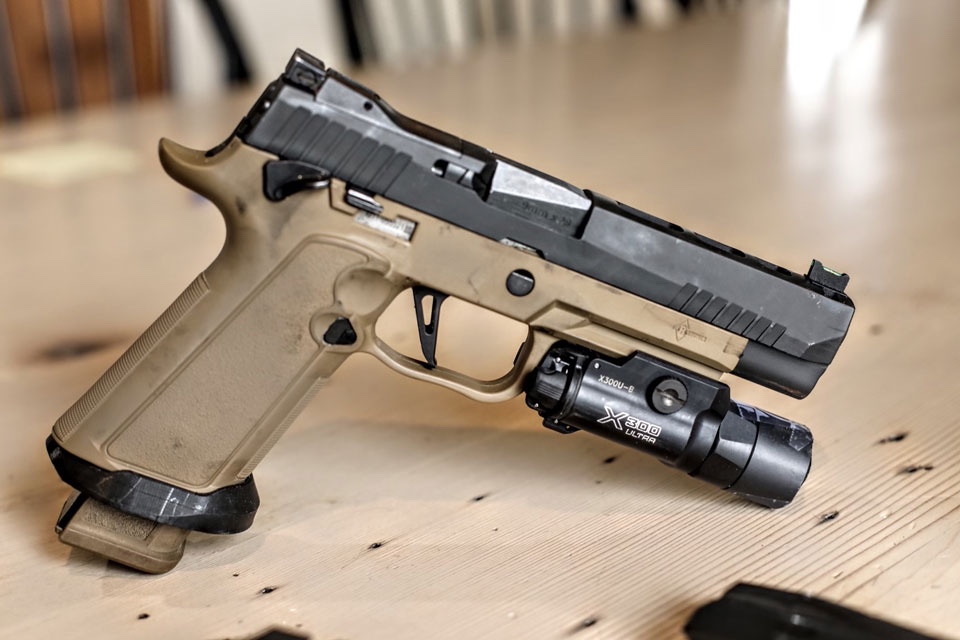 Brouwer has nearly replicated the 1911 grip angle. The front strap angle is 107.5 degrees, with a back strap angle of 67.5 degrees.
The trigger guard was kept large to accommodate gloved fingers but the profile of the trigger guard was moved up as high as possible to improve grip index relative to the beavertail while maintaining clearance for the P320 trigger. Additionally, the tolerancing for the mag release button has been reduced to combat dust ingress.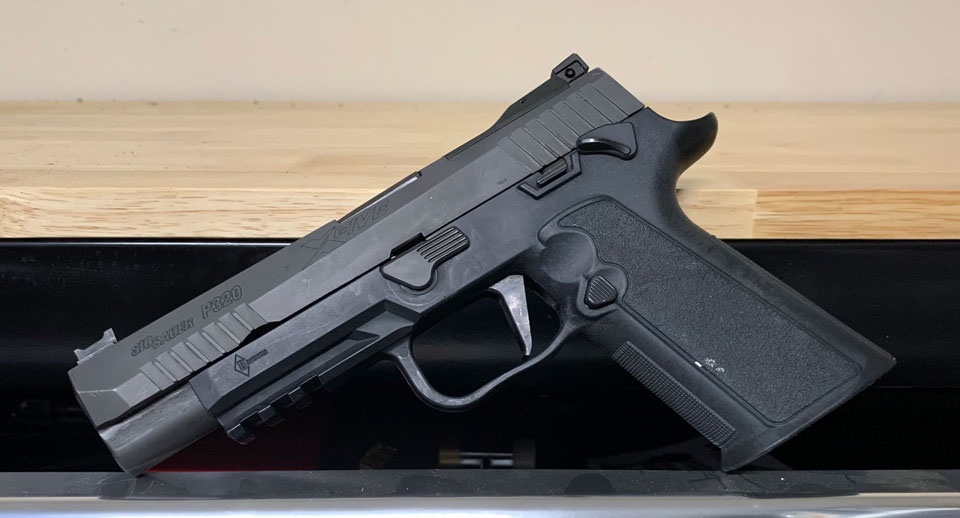 The rear profile of the beavertail has been shaped to reduce catching the web of the user's hand when gripping the gun promoting quick grip acquisition.
The M1811 Grip Module also incorporates a Mil Std 1913 rail.
The magwell has been profiled to ensure a loaded magazine can be inserted at up to 45 degrees out of rotation, and 20 degrees out of axial alignment with the magwell. Soon, they'll introduce an external flared magwell extension.
The frame is compatible with most P320 parts including a manual safety, but a cut out must be made to accommodate it. An interior outline has been molded into the part to assist.
While a M1811 Grip Module equipped P320 should fit most holsters built for the P320, Brouwer has tested the following models:
Safariland:
6304RDS-7502
6304RDS-4502
7304-450
AlienGEAR
Rapid Force Full Size
P320 9mm
Offered in Black and Coyote.
www.brouwersolutions.com/products/m1811-grip-module