When you hear Microtech you immediately think about automatic openers but they've got a new folder coming out next month that you should take a look at.
The blade is 390MK steel with a RAM-LOK bar lock and their iconic X button on both sides. Additionally, it features a Ti back spacer and reversible pocket clip. Finally, there will be G10 and carbon fiber handle options.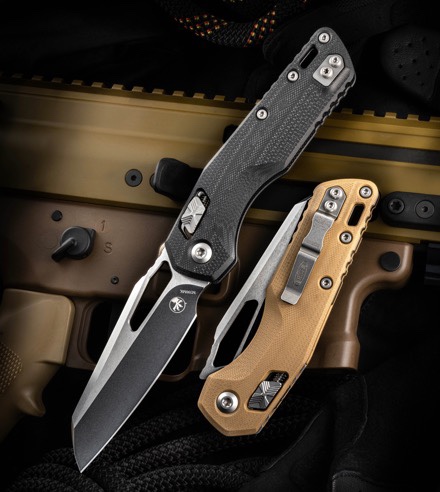 Microtech sent me this photo so you could get an idea what it would like like with a tan handle. It will also be offered in Black and Green.