MINNEAPOLIS, Minn. – January 25, 2023 – Viridian Weapon Technologies continues to assert that human eyes see green better and is now shipping E SERIES™ Green Lasers designed to improve performance and provide rapid target acquisition for Palmetto State Armory's Dagger compact pistol. The newer Green Laser joins Viridian's Red Laser Sight as ultra-functional model-specific options for the popular handgun. Viridian also offers holsters to fit the PSA Dagger and laser combinations.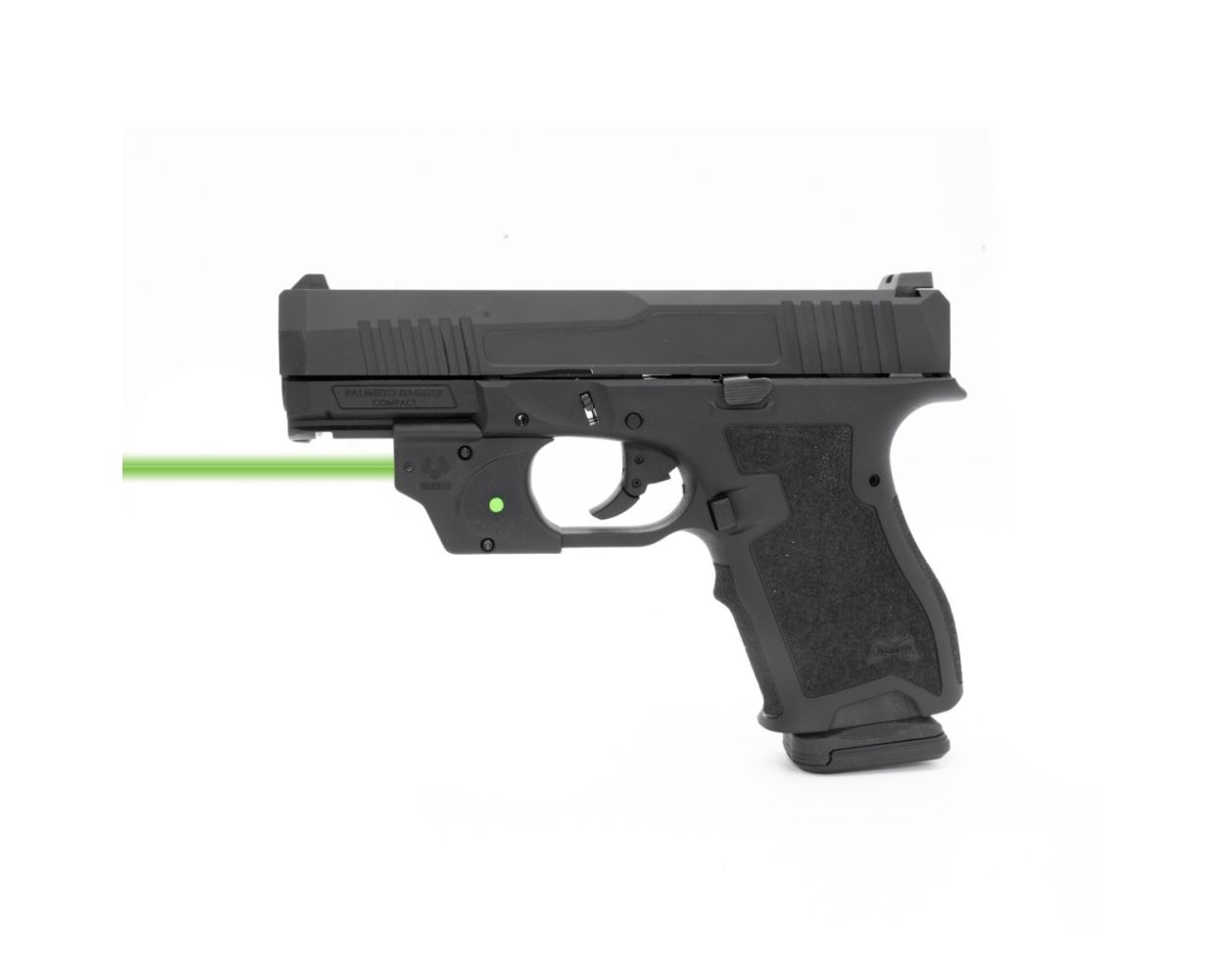 The latest E SERIES Green and Red Laser Sights are made for the conceal and carry owner who wants power and affordability. The E SERIES Green Laser Sight is essential for daily carry, offering the most laser power legally available on the market. With this improved precision and visibility, one can be confident in their aim when it matters most. That's why we call it essential.
Furthering the commitment to everyday carry—Viridian also offers Kydex holsters handcrafted in Minnesota. The PSA Dagger Model can be worn outside or inside the waistband and features advanced Kydex thermoforming techniques. These holsters are tested in the harshest conditions to ensure the user's firearm/laser (and/or light) system is safe and secure when its needed most.
"The E SERIES line continues to be a priority and very popular with our customers and partners," said Viridian President and CEO, Brian Hedeen. "Palmetto State Armory's Dagger is a very popular concealed carry option, and our green and red lasers make it that much more versatile for personal protection. When you factor in the fact we also have model-specific holsters made right here at our HQ, it's easy to see why more people are relying on us to complete their comprehensive EDC system."
E Series Green Laser Sights are designed to easily fit onto the pistol's trigger guard, hold up to the toughest conditions and provide more than one hour of battery life with a constant laser. These sights offer user-controlled activation and are powered by 1/3n batteries. They're easy to mount, include tools in the package and have an auto-off feature that kicks in after five minutes.
The Dagger is a compact pistol that maintains Palmetto State Armory's value and delivers with ergonomics and controllability. The Dagger offers a smooth fire due to its single-action striker-fired trigger mechanism and fast draw that is free of snags due to a smooth edge design. Quality is ever present in the Dagger's stainless steel and advanced polymer composition with additional diamond-like carbon coating on the slide for further strength. The Palmetto Dagger has many options for upgrades with aftermarket offerings such as the Viridian Essential Green Laser Sight, Viridian Essential Red Laser Sight or the Kydex holster.
These sights are backed by Viridian's seven-year warranty and have been designed to fit the Palmetto State Armory Dagger model and many more popular handgun models.
All specifications and information one the full Viridian lineup is available at ViridianWeaponTech.com.