A few months ago I started following an IG account promising to introduce a "SERE Garment" or clothing you could wear to help conceal aids to escape and recovery.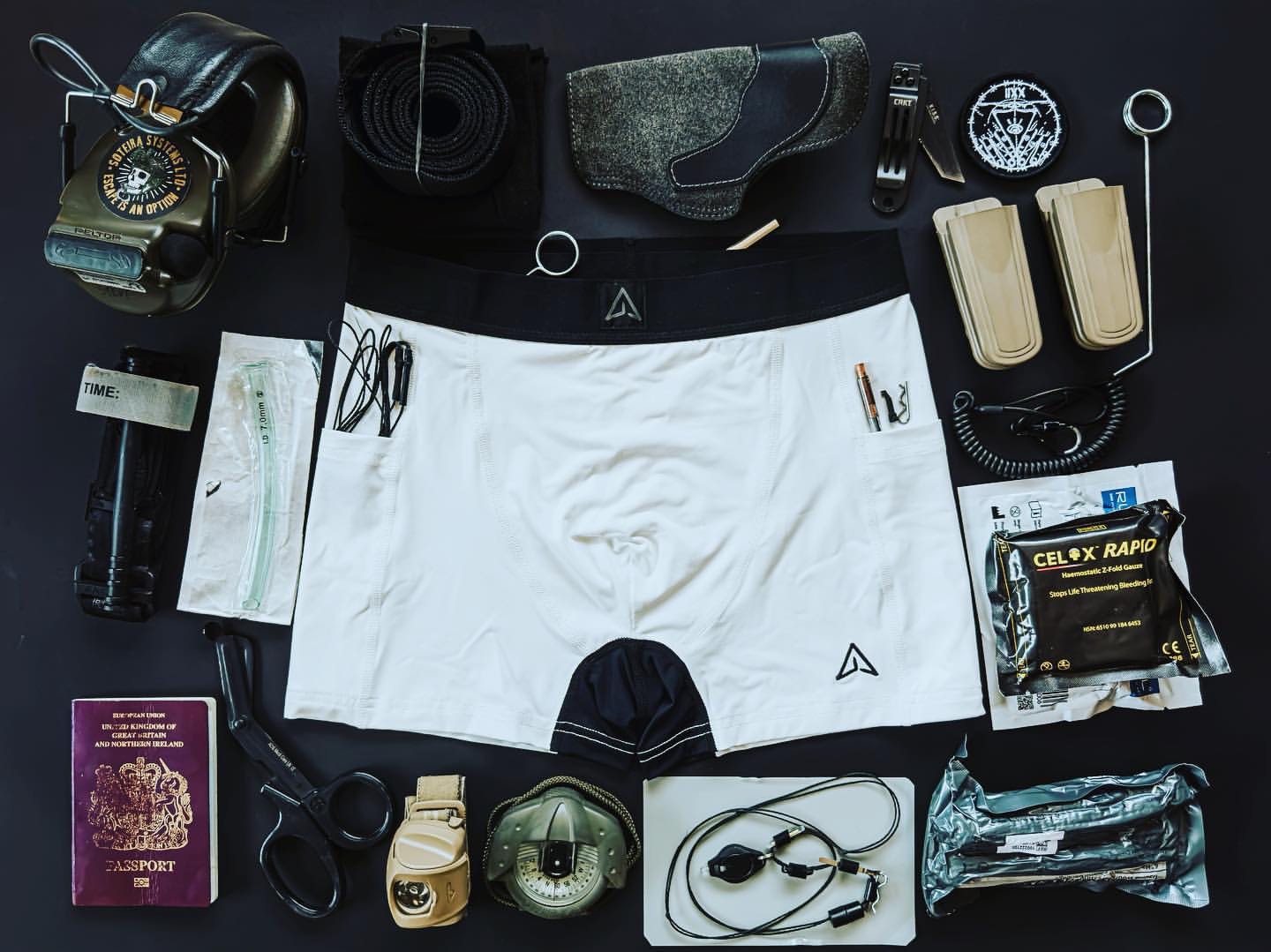 Soteira Systems recently gave us a sneak peek at what they are up to. What you see is white in color to show off detail, but the final product will be all black. You can see the anti-chafe panel between the legs, some of the concealments and their subdued logo. An important caveat is that this is predicated on a captor who will not strip search you. If you run across that, you won't be able to smuggle anything, if given a thorough enough search.
They say the final garment will have slightly longer legs, larger waistband concealments, and a larger internal stash pocket.