[ARLINGTON, TX, 06/01/2023] Imminent Threat Solutions is proud to release the Mk-ER Personal Juicer; the future of on-the-go convenience. Wherever you go and whatever you encounter, the Mk-ER brings the power of fresh juice to your fingertips.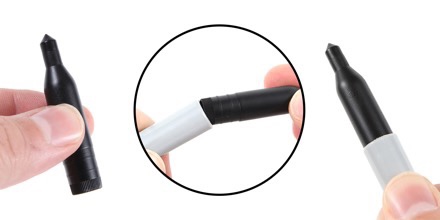 Available as a 2-Pack, the Mk-ER Portable Juicer uses the familiar compact design of a permanent marker, but replaces the ink insert with an injection-molded ABS insert that works perfectly for juicing on the go.
The Mk-ER Portable Juicer fits perfectly in your pocket, purse, or backpack. It's perfect for those who need a fresh burst at work, on a hike, or while traveling. With the Mk-ER, the power to squeeze out nature's goodness in an emergency is always within your reach.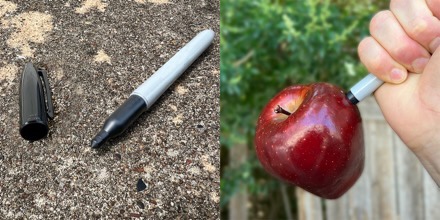 As a bonus, the semi-hollow design of the Mk-ER makes it perfect for storing items discreetly, like emergency cash and even long-handled entry or E&E tools. There may be other uses for the Mk-ER, but we'll let your imagination lead the way on those. 😉
Imminent Threat Solutions provides indispensable skill-sets and products to explore your world and prevail against all threats.
For more information on ITS Products, please visit store.itstactical.com