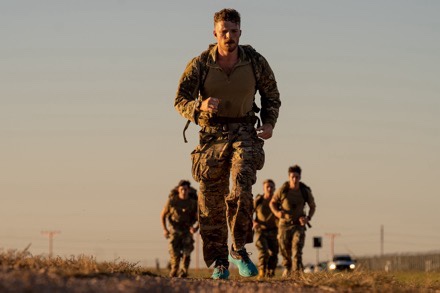 CANNON AIR FORCE BASE, N.M. —
The 27th Special Operations Wing hosted its annual Service Member of the Year Competition Oct. 10-13 at Cannon Air Force Base, N.M.
Twelve Air Commandos tested their technical prowess, grit and leadership abilities during a week of competitions that included the Air Force Physical Fitness Test, weapons qualification and assembly, a written academic test and a six-mile ruck/run.
Senior Master Sgt. Adam Hardy, 6th Special Operations Squadron senior enlisted leader, stated that he believes the individual selected as the 27th SOW Service Member of the Year must exemplify pride in being an Air Commando, possess the physical fitness required to complete any mission, and demonstrate exceptional performance and superior leadership.
During the events, Air Commandos from a range of career fields were pushed to their limits as they vied for the title of 27th SOW Service Member of the Year and the chance to represent the 27 SOW at the U.S. Special Operations Command level, where they will compete against other joint service members in similar events.
"The point of this competition is to identify the individual from our Wing who most embodies the Warrior Ethos. Professional, credible and capable Airmen deserve to compete against the finest warriors in the DOD, and I'm incredibly excited to be able to put Cannon AFB's Airmen on the radar of our sister services," Hardy said. "Our nominees are not from Special Tactics; they are from career fields all over the base, and the Wing's nominee will compete in an environment that is unfamiliar, against opponents who are incredible in their own right."
27th Special Operations Wing Public Affairs