The Grey Birch MFG La Chassis 700 is the result of years of customer demand requesting a centre fire product.
Extensive R&D in the rimfire space has allowed us to design & manufacture one of the best centre fire chassis offerings in market. The 700 has the most features & customizations available on any centre fire chassis. This allows the end user to fully configure the chassis to meet their individual requirements, creating the most comfortable & versatile setup possible.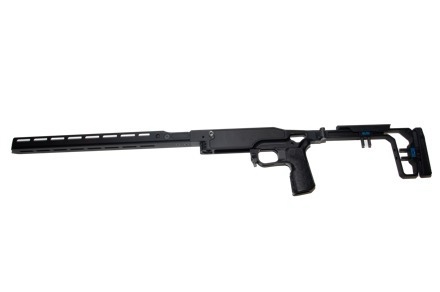 The La Chassis 700 comes in at a feathery 2lbs 11oz. Keeping the chassis low weight as a baseline allows you to customize the weight distribution however you like. La Chassis 700 also features a built in barricade stop that increases your overall stability while shooting, an adjustable magazine release, a stoppable bubble level and of course a folding stock.