November 17th, 2023
Tempe, Arizona
XTech Tactical is proud to announce its Easy Load Follower and its new MTX 365 2-packs. All products are for the standard frame Sig Sauer P365 pistol 10 round magazine.
XTech Tactical released its now very popular MTX 365 magazine extension for the Sig Sauer® P365® in 2022. All kits will now ship with XTech Tactical's Easy Load Follower. The follower makes the loading of the 12th and 13th rounds much easier for the consumer with zero compromise of reliability or last round hold open.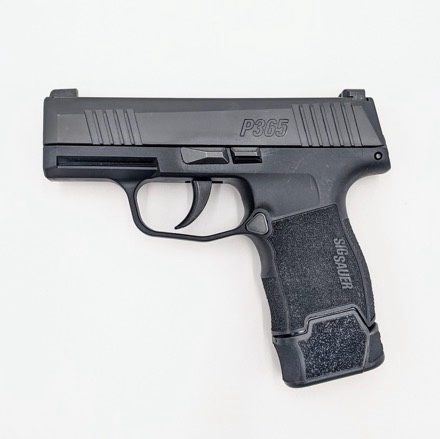 MSRP is now $21.95 for the MTX 365
MSRP for the 2-packs MTX 365 is $39.95
www.xtechtactical.com/product/mtx-p365-plus-3-round-magazine-extender-with-spring
The followers can be purchased off the company's website for $2.95. The followers are intended for use with the MTX 365 kits only.
www.xtechtactical.com/product/mtx-365-easy-load-follower
"Our company is committed to continuously improving. The fact our patents make us the only solution in the world to extend the Sig Sauer P365 10rd magazines, does not stop us from hearing our customers. Several customers had challenges in loading the 12th and 13th rounds. We have seen 100% of these customers have any loading issues solved when using our new follower", stated Jeremy Deadman, Director of Sales and Marketing.
About the MTX 365:
With the MTX 365 installed, the user can easily maintain a complete grip on firearm, a full purchase of the palm area and a proper high grip on the pistol frame. The aesthetics of the extender match the P365 frame with a functional texture on the side panels for rapid extraction if needed. The MTX 365 +3 extender includes an extended 17-7 stainless steel spring. The MTX 365 provides flawless function and last round hold open while being incredibly durable made of a high impact glass filled Nylon 6. Introductory MSRP is an unbelievable $19.95 USD, and all components are 100% made in the USA.
The product uses both of the company's now issued US utility patents for magazine extensions, US11408697B2 and US11168954B1. The MTX© line up now includes options for:
Sig Sauer P365 9mm 10rd Magazines
Smith & Wesson M&P Shield 1.0 & 2.0 in both 9mm and .40 S&W
Smith & Wesson M&P9 Full Size 1.0 & 2.0 in 9mm
Heckler & Koch VP9/P30 Full Size in both 9mm & .40 S&W
Heckler & Koch VP9sk/P30sk in both 9mm and .40 S&W
Coming Soon:
Sig Sauer P365 380 10rd Magazines
Sig Sauer P365 9mm 12rd Magazines
Sig Sauer P365 9mm 10rd Magazine +0
The company is in active development to continue the expansion of its MTX© line up.
www.xtechtactical.com/product/mtx-p365-plus-3-round-magazine-extender-with-spring