The GTTC is a travel case designed for your EDC / travel accessories. Front zip compartment accommodates various documents such as passports, wallets, cash, etc. while the interior 5 elastic loops accommodate various accessories such as knives, lights and watches.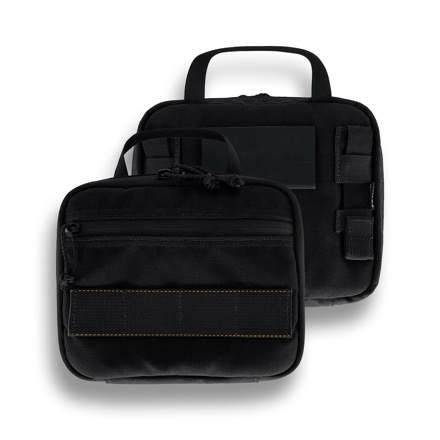 GTTC is padded with a soft interior lid. The interior slash pocket also accommodates various documents. Back of the GTTC has hook Velcro that includes a cover when not in use. Most S.O.Tech bags are loop lined so you can securely attach the GTTC inside without worrying about it falling out when the bag is opened. Pals webbing is also present if you wish to attach to a belt or outside of a bag.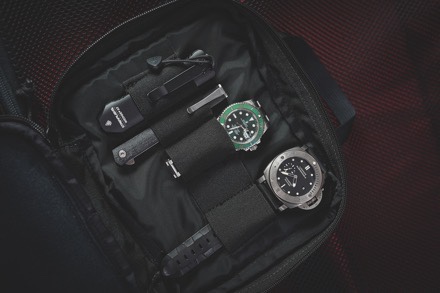 Bags go live today, Friday 11/17 12pm PST. Ships immediately.