Bill Geissele's sons Abraham and Moses began showing an interest in knives, so he started a new company, Abraham and Moses Survival Equipment, to help them learn about the business. They are some very fortunate kids.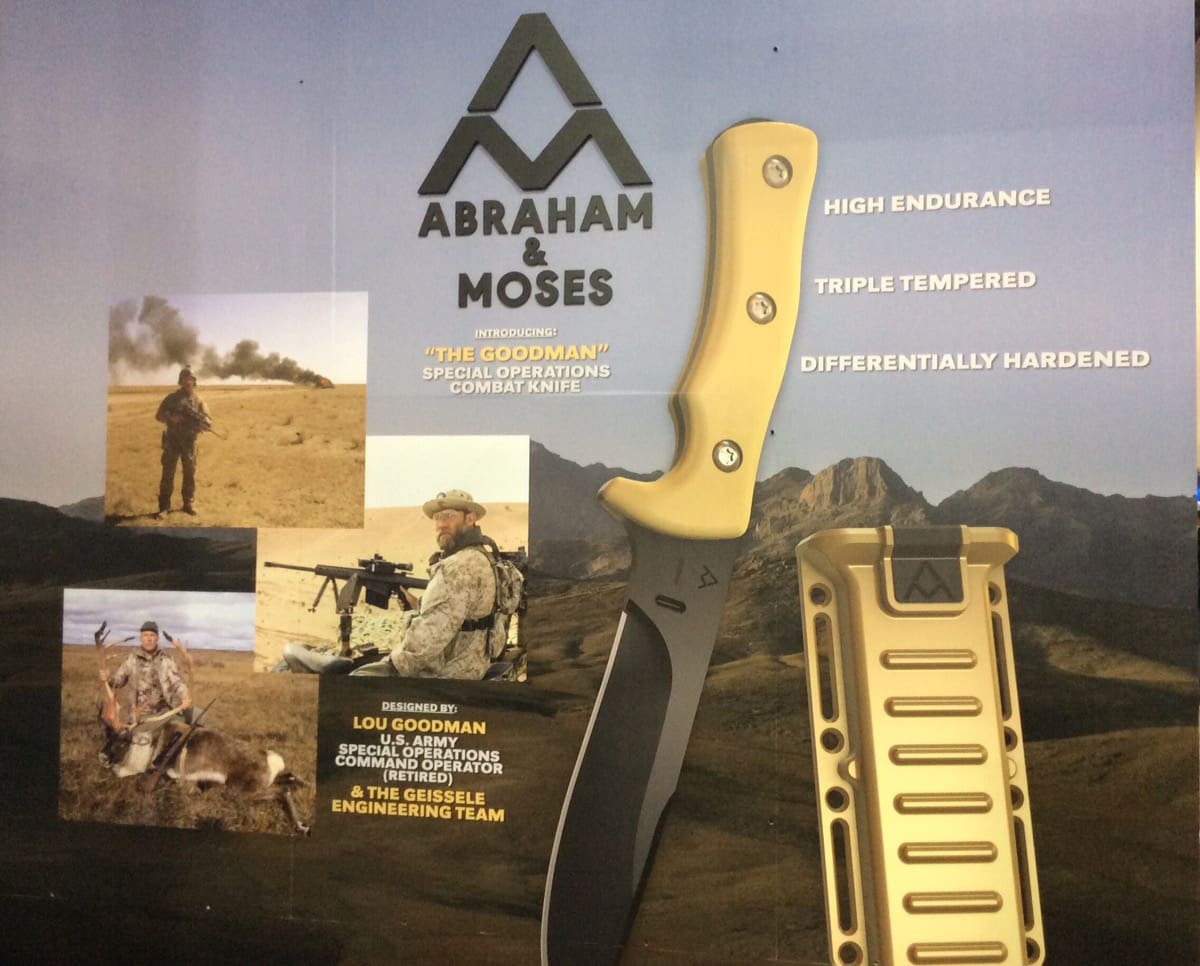 For one of their first knives, they partnered with Retired Special Operator and Master Knifemaker Lou Goodman. Lou has been making knives for his fellow Soldiers for years, and now that he is retired has taken up the art professionally.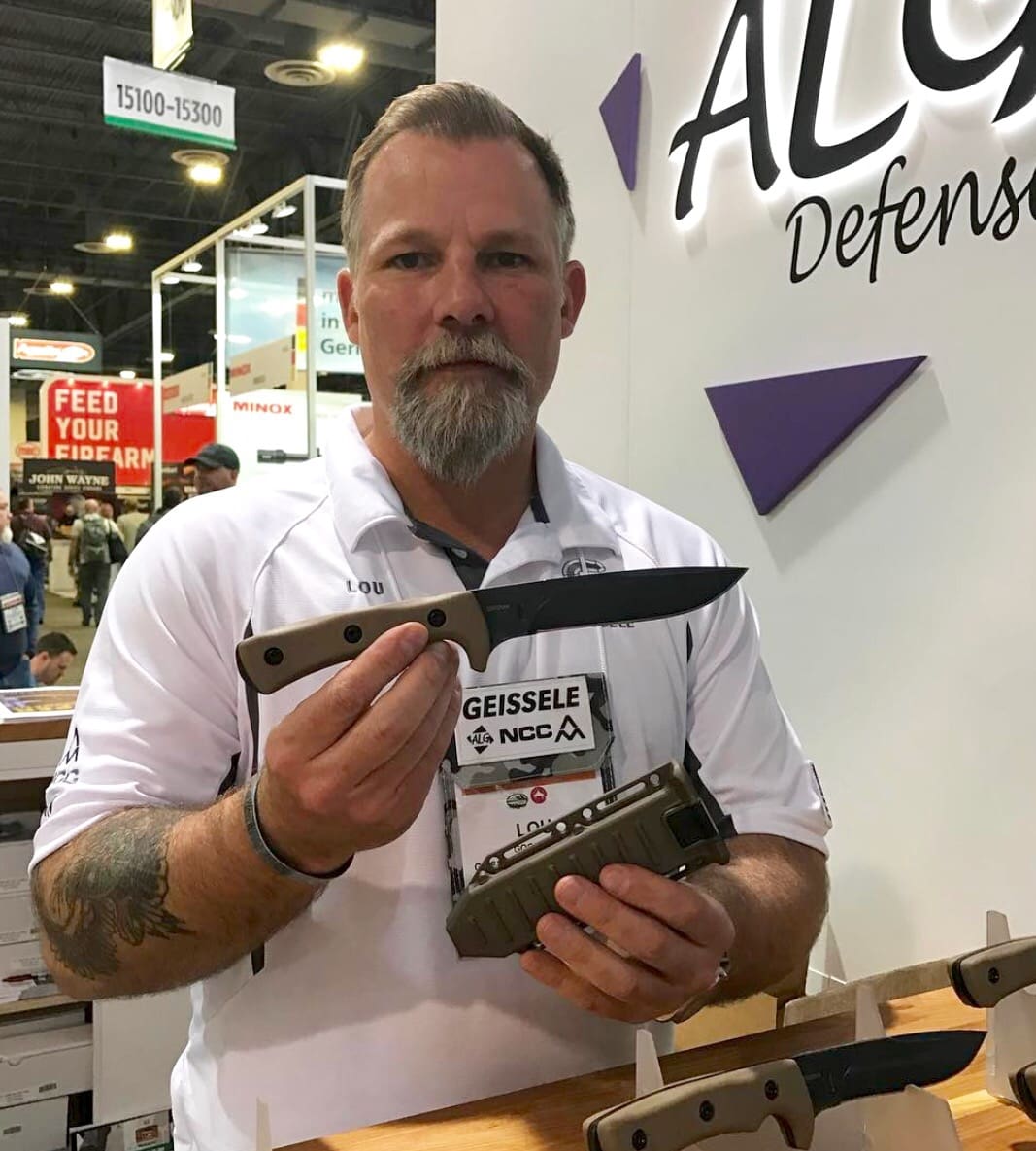 The Goodman not only shares his name, but also incorporates features he wanted in a combat knife. He related that when he was a younger man, he often carried large knives but that they often just got in the way while carried, so he made the Goodman as a more agile size. He also incorporated and extended guard to prevent the hand from sliding onto the blade. Additionally, the ricasso has been lengthened to allow the user to 'choke up' on the blade for detailed tasks and the Goodman features a choil-less edge to prevent snagging during combat.
This 12.4 oz full tang knife is 10 5/8″ long with a 5.655" long and .210″ thick blade, which is made with Carpenter PD1 steel. They've differentially heat treated the blade and tempered it six times. This creates an edge that is sharp and a strong core at 60 HRC. The blade is then finished with G10 Handles and a hi-tech Nano Composite Coating to prevent wear and rust.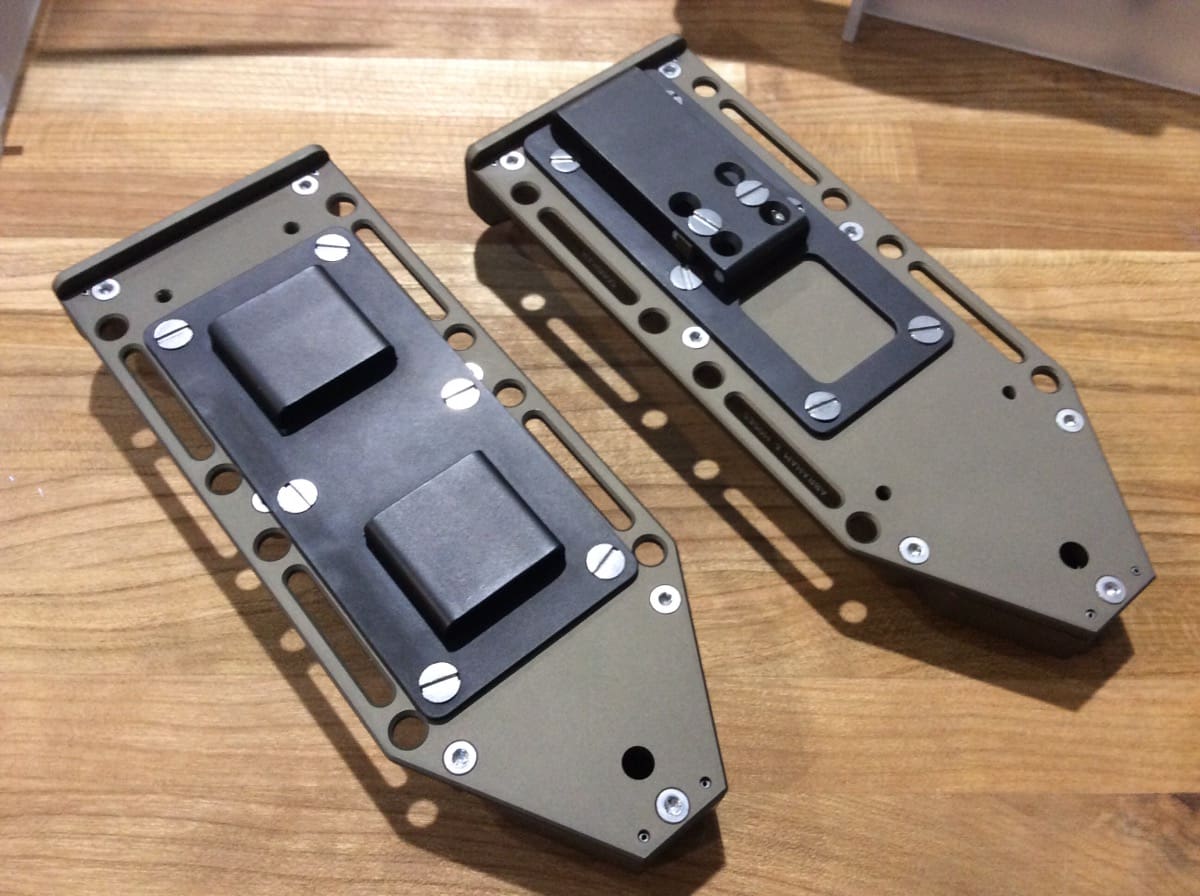 The 7.4 oz sheath is an interesting design, machined from a billet of 7075 aluminum with a nylon liner. It incorporates a drain hole and the different attachment systems are user configurable. In addition to PALS compatibility, the sheath can also be belt worn, or lashed to equipment.
You'll notice a small notch in the blade. This will interface with a catch on the sheath, they refer to as an active retainmemt device. To draw the knife, use your finger to depress the catch and pull the blade free. The active retainment device is used to keep the knife in place during activities like parachuting, and swimming as well as mounted and urban operations. However, it can be removed and Lou assures me the knife will stay in place via friction for most uses.
Here you can see the Goodman mounted to its designer's JPC which gives you a great idea of the size of the knife and how much real estate it will take up.
– Eric Graves
SSD Editor