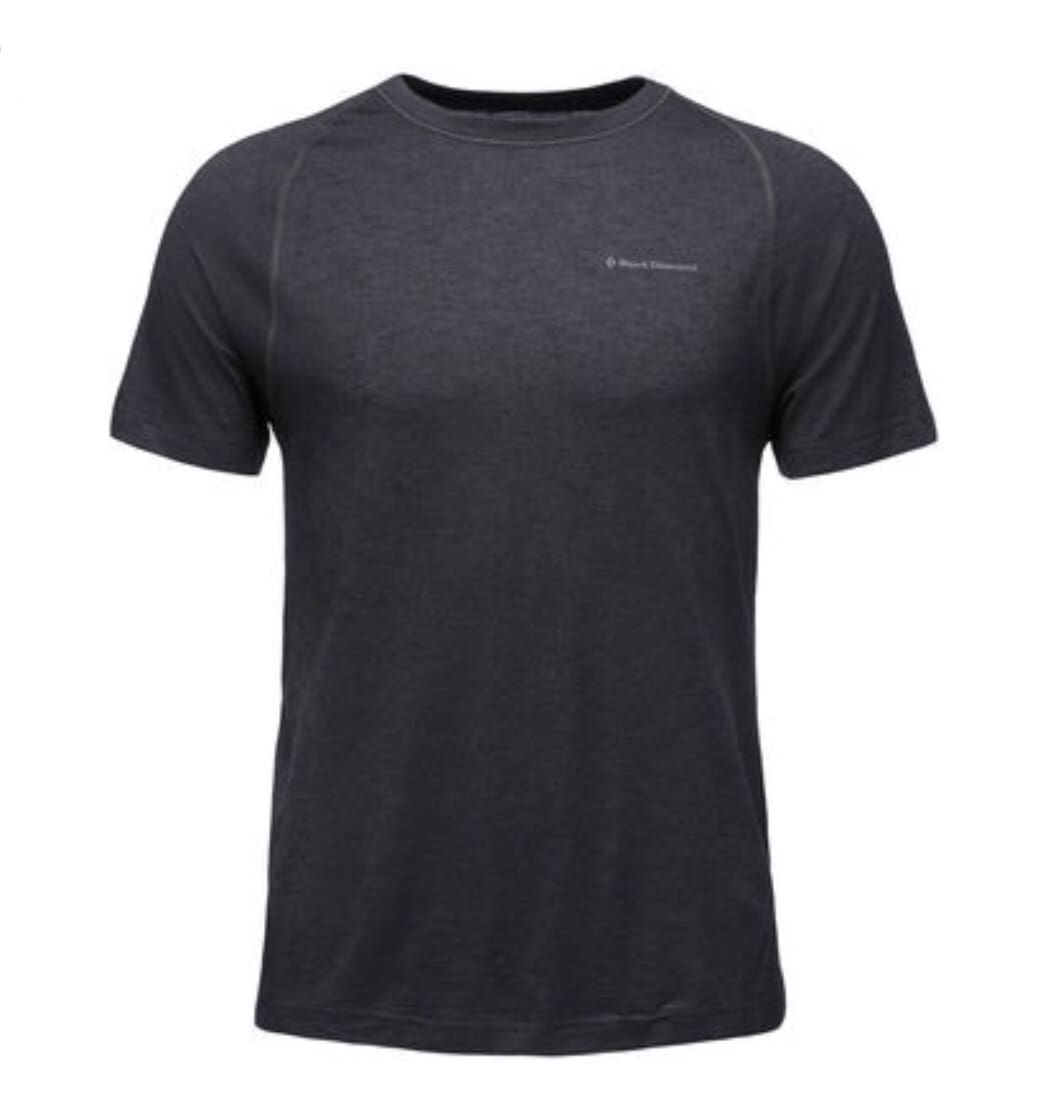 Black diamond equipment revealed the new Rhythm ultralightweight Merino wool T-shirt for both men and women at last year's Outdoor Retailer summer market.
It's made from a yarn consisting of a nylon core, wrapped in wool (57% Nylon, 43% Merino Wool). This NuYarn dries five times faster than standard Merino and is 35% more stretchy.
Offered in Nickel and Black colors.
www.blackdiamondequipment.com/en_US/mens-shirts-hoodys/rhythm-tee-mens