During a recent visit to Phoenix I stopped by a local outdoor store, which I generally do while on the road. Invariably, I run across a hidden gem and this trip was no different.
Just Roughin' It is located in Scottsdale and caters to the local outdoor enthusiast. Being a small outdoor shop is tough these days and no one who stays in business can afford to stock their store with stuff people aren't going to buy. They know their customer and they know the local environment. They also host seminars. If you're in the area, stop by and check them out.
Quite a few things caught my eye as I browsed the aisles, but then I saw something that looked like a combat shirt with lizard pattern sleeves and a grey body.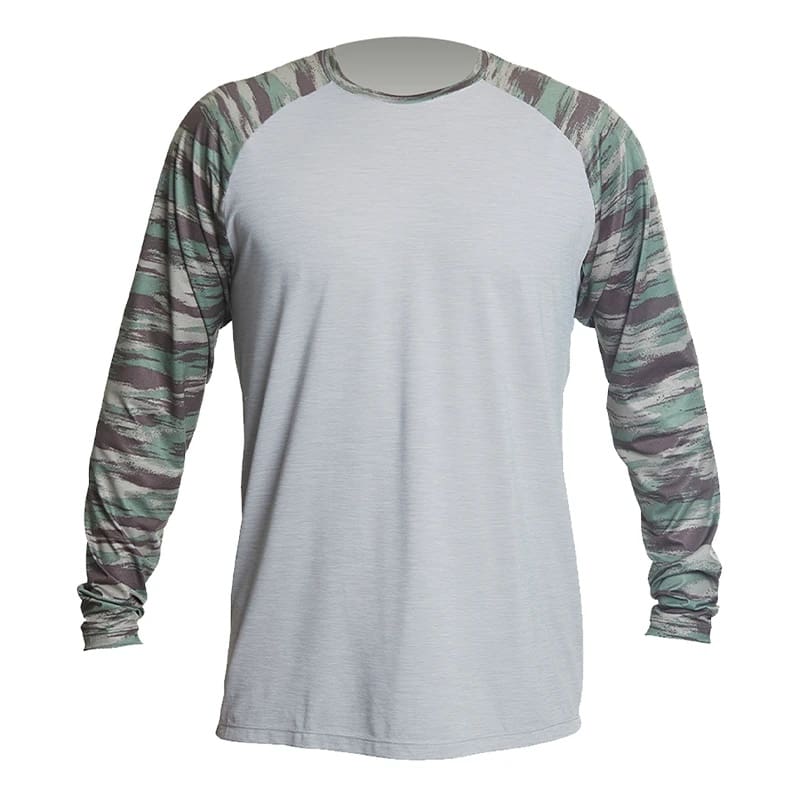 Appropriately enough, the manufacturer Anetik promises, "comfort in chaos." Meet the REMIX Tech L/S.
There's lots to love. The knit fabric offers UPF30+ protection and incorporates what Anetik refers to as VINT Cooling Technology for airflow. It also features Raglan sleeves so there are no seams on top of your shoulders when wearing a pack. Yeah, it's a lot like a combat shirt and it's very comfortable. However, it's nylon so don't think it's FR. Great for summers out in the sun. You won't overheat and it will protect you from UV.
There's an extra in the layout as well, a quick stash back zipper pocket at the right hem which can be used to stow items when running.
I haven't had it pill or pull yet, but if there's a weak link so far in the design, it's the collar which is narrow and made from the same fabric as the rest of the shirt.
Offered in XS – 3XL. The fabric has some mechanical stretch but get your normal size, unless you want it to fit loose.
anetik.com/collections/mens-collection-2019/products/mens-remix-raglan-tech-l-s-master-style