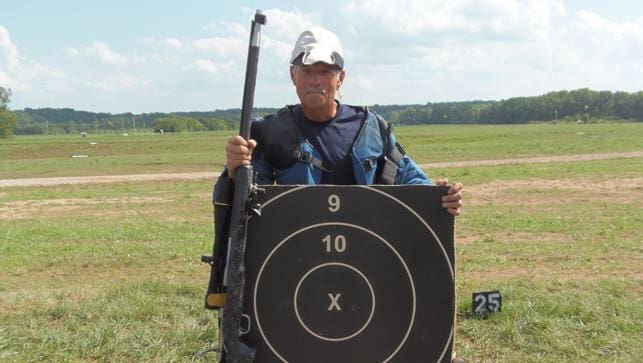 Columbia Falls, MT. (August 2017) With a winning shoot-off score of 100-5X, Norman Crawford won his second consecutive Wimbledon Cup Championship. Crawford used the same PROOF Research barrel he used in 2016 to earn a cup victory-the first ever achieved with a carbon-fiber-wrapped barrel-a 32″, 1.1″ diameter, 1-in-8″ twist chambered in Shahane .284.
"They're lighter, they seem to be a lot easier to find a load that will shoot through them, and they don't seem to wander quite as much as a regular steel barrel will as it warms up and cools down," Crawford said of the PROOF barrels he uses in competition. "Generally, they just seem to be a bit more predictable all the way around."
Crawford has won the historic Wimbledon Cup a total of three times, earning his first victory back in 2003 with a steel barrel.
"I shot steel barrels for years. I got asked three or four years ago to try one of PROOF's barrels for competitive shooting," Crawford explained. "And that barrel shot as good as any barrel I've ever had-and it lasted longer than any other .284 barrel I've ever had. In fact, I couldn't kill it."
Crawford has been shooting competitively since 1990 and has racked up a long list of victories over the course of his career, but he is especially proud of his Wimbledon Cup victories, given the historic significance of this match. "The Wimbledon Cup is probably considered the most prestigious of all the long-range matches in the national championship," he said. "It's been shot in the United States since 1876."
Next up for Crawford are the Spirit of America Fullbore Rifle Prone National Championships, which will take place in New Mexico the second week of September 2017. He plans to use a PROOF carbon-fiber-wrapped barrel in this competition as well.