Last week, the Honorable John Sopko, the Special Inspector General for Afghanistan Reconstruction, testified before the House Armed Services Committee, concerning his organization's recent report on the Afghan National Army's proprietary camouflage pattern, licensed to Afghanistan by Canadian company Hyperstealth Biotechnology Corporation.  SIGAR maintains that the US government overspent on an untested and inappropriate camouflage pattern. Boy, does this story sound familiar.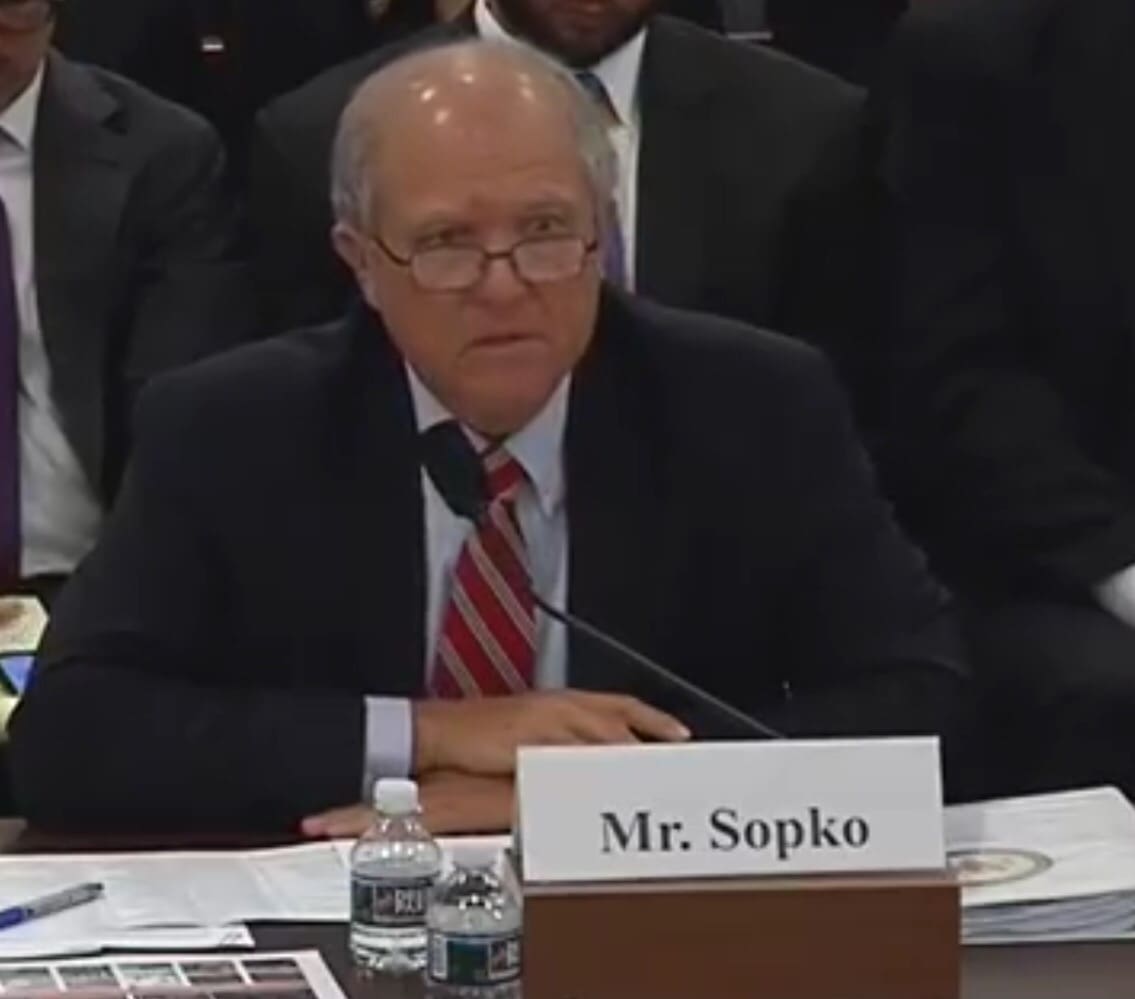 Of all the untold Billions of Dollars squandered on bad construction contracts and given away to Afghan warlords, SIGAR is fixated on what they have identified as $28 Million, they claim was overspent during a period of five years on camouflage uniforms for the Afghan National Army.  Furthermore, the SIGAR report, and Mr Sopko's testimony alleges that the situation will result in a further $72 Million in overspending over the next decade, if it's not changed.
The Department of Defense's  answer to the situation? Why, spend even more money of course. The plan is to direct the US Army's Natick Soldier Systems Center to conduct a camouflage study and completely recapitalize the entire ANA with new uniforms in a camouflage pattern owned by the US Army. SIGAR estimates that will save us about $72 million. While Mr Sopko has yet to disclose how much this scheme is going to actually cost, I did a back of the napkin estimate based on what was spent in the past. To replace their uniforms in a timely manner, will be excess of $100 Million; well in excess. When you do the math, that potential savings of $72 quickly becomes a $18 Million+ deficit.  Not to mention the disruption of the ANA, as a side effect. 
When this new camouflage pattern is finally pursued, no commercial patterns will be considered, lest the Army have to pay a royalty. The point here isn't to offer our Allies the best available camouflage, but rather the cheapest and no one is taking the interests of the Afghans into consideration in this unilateral action. Amazingly, the last time Natick conducted a camouflage study for Afghanistan, the US Army selected a commercially developed pattern developed by Crye Precision, called MultiCam, over the camouflage developed by Natick.
The Army later conducted a massive camouflage modernization effort under the direction of Natick. The results of the Phase IV Camouflage Improvement Effort have never been released to the public and the Army ultimately created and fielded an inferior version of Crye's MultiCam which they were already using, in order to save a buck or two. 
In addition to the known elements such as established supply chain costs associated with this action, there are Millions of Dollars in potential, additional costs to the American taxpayer and industry. For instance, we have no idea how much the Natick study will actually cost the taxpayer because the salaries of government employees and use of equipment and facilities are looked at as sunk costs by DoD rather than being properly tracked and accounted for. Furthermore, it will take time (and drive up costs) to develop a supply chain for a new pattern. Printers will have to "learn" how to print it.
Industry will also have surge to create a sufficient number of completely new camouflage uniforms to support the transition for the ANA.  This will result in an increased transportation burden costing an untold amount out of money.  Then there's the question of how much money was spent to conduct this investigation and produce this report.  It doesn't seem like the taxpayer is getting a lot of bang for its buck. 
Interestingly, Mr Sopko also informed the legislators that a criminal probe had been launched regarding the matter, which, short of evidence of malfeasance, begs the question, why? Considering the pallets of $100 bills handed off to fickle Afghan warlords over the past 16 years, we are going to criminally investigate something where we actually saw a return on investment? The ANA actually received uniforms which provides them a common identity as an element of Afghan national power. Additionally, the uniforms work at night, when the ANA operates, and are in a tightly controlled camouflage pattern which is difficult for the enemy to acquire.
If I were an acquisition or contracting officer who made things happen in spite of the plodding framework created by the DFAR at any point since the war began, I'd be very concerned about this precedent. Because, if they're going to take a look at the Afghan National Army's camouflage expenditure, they are bound to look at other fast-tracked acquisition programs. In fact, someone probably ought to take a hard look at what DoD was up to regarding uniforms, during the same period.
Lest I remind everyone, this is what our Soldiers were wearing during the same period the SIGAR report is concerned with. It's also a camouflage pattern that wasn't tested, and not only wasn't suitable for use in Afghanistan, but for anywhere else it turns out. What's more, it was developed by the same organization that SIGAR wants to developed the ANA's next pattern, Natick Soldier Systems Center. 
It gets worse. The US taxpayer spent untold Billions of Dollars on that US Army pattern. The Army admitted to $5 Billion expenditures in 2012, but they kept spending after that, and their number was based solely on program Dollars at DLA.  It's almost impossible to really capture how much was spent in local purchase, at the sister service level, and on UCP ancillary items for major end items.  The real number is closer to $10 Billion than five. If they want to launch a criminal investigation based on fraud, waste and abuse, UCP is a great place to start.
If SIGAR wanted to actually improve things for Afghanistan, they could make these recommendations:
1. Simplify and standardize the cut and construction of Afghan uniforms across the board.
2. Negotiate a better licensing fee with the owner of the ANA's camouflage.
3. Replace the Camo patterns of the other Afghan forces which are forced to continue to wear the same patterns as their enemies.
Points one and two would help bring down costs of the ANA uniform and point three would result in a safer and more effective Afghan security infrastructure.  
Mr Sopko's team at SIGAR has done some great work, but they need to do much better on this issue. Spending more money than is saved is not a win.  Instead, this is a big loss, both for the American taxpayer and our ally, Afghanistan.