Triple Aught Design has been teasing a new leather project as a Foundry Project, for several days now.
Turns out, it's their first Foundry Project collaboration and first entry into footwear. The Foundry is home to Limited Run projects like special colors or materials.
I asked TAD's Phil Adams about the project and he said this:
White's Boots is one of the oldest made in USA companies, founded in 1853, making boots since the civil war.  They still do it like they used too, even today.  100% by hand.  Then there's TAD, one of the newer brands on the block trying to do it the same.  Made in USA.  Small batches of high quality goods that last a lifetime.  So the merging of the two brands for a project seemed like a perfect fit.  Like playing ball with your great grandfather and allowing him to still teach you a thing or two.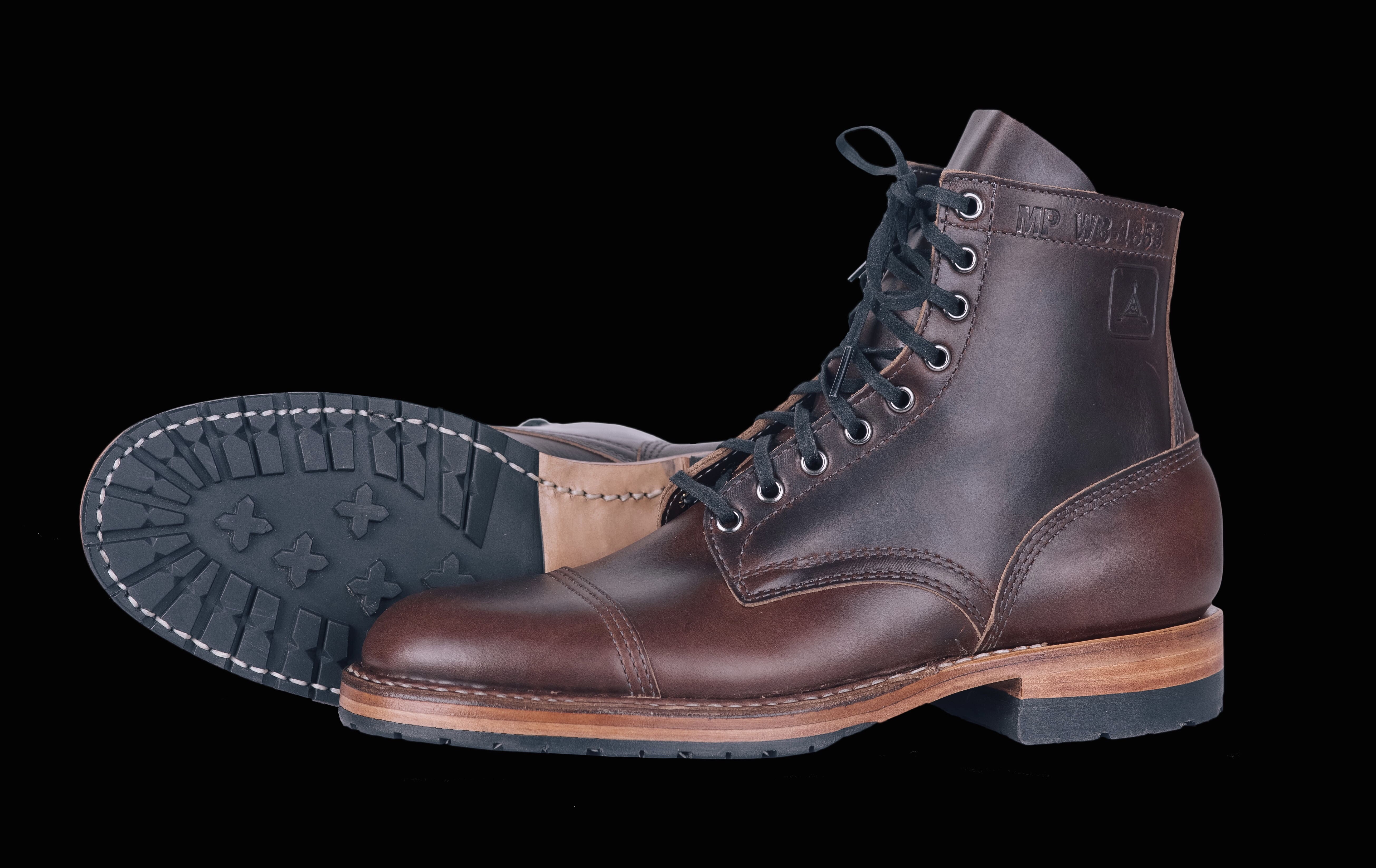 The boots launch next Tuesday and orders will be open for just four weeks.  This is a once-in-a-lifetime opportunity as the Boots are crafted completely by hand, in White's factory in Spokane, WA, to TAD's specs, and to the specifics of the customers order.  Truly custom for each customer.  MSRP is $595.
Stay tuned via their Newsletter for notification on the project activation.
tripleaughtdesign.com/newsletter