Many of you noticed a reference to the Tactical Assault Panel or TAP being issued to the Afghanistan camouflage test battalions.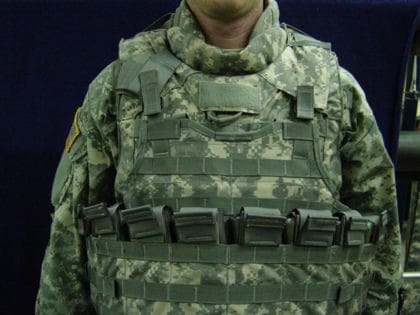 Here is a little bit of background on this developmental item.
The bib-like TAP is a product improvement that attaches to the Improved Outer Tactical Vest (IOTV) or Outer Tactical Vest (OTV) giving Soldiers the ability to attach Modular Lightweight Load-bearing Equipment (MOLLE) basic fighting load pouches to the TAP, as opposed to directly to the IOTV or OTV. It is easily donned and doffed allowing the Soldier to quickly reduce the girth of his load by removing the TAP from his armor.
The intent is to issue the TAP in addition to or in lieu of the Fighting Load Carrier once an assessment has been completed. An in-theater User Evaluation began in 4QFY09 and PEO-Soldier will be making adjustments to the TAP based on that feedback.