At AUSA FNH USA is displaying their Compact Semi-Automatic Sniper System (CSASS) entry. Based on the tried and true SOF Combat Assault Rifle (SCAR) system, FN's CSASS rifle is essentially the same package they developed for the Mk 20 Sniper Support Rifle selected by USSOCOM. FN also told me that the rifle would be available for commercial sale about a year from now and will be manufactured in the South Carolina plant. If you've been wanting an SSR, your chance is coming.
Mk 20 SSR specs:
RECEIVER
-Hard-anodized monolithic aluminum receiver
-MIL-STD 1913 accessory rails at the 3, 6, 9 and 12 o'clock positions
-Adjustable, removable folding front and rearback-up iron sights
BARREL
-Hammer-forged, chrome-lined steel
-Fully free-floating design
-The barrel can be removed and replaced by the operator to facilitate cleaning and maintenance with negligible impact on previously established zero
-Flash hider optimized for suppressed fire
STOCK
-Non-folding, adjustable cheekpiece
-Length of pull adjusts without tools
-Aluminum and polymer construction
OPERATING CONTROLS
-Ambidextrous selector lever and magazine release
-Charging handle may be mounted on right or left side
-Enlarged trigger guard
-Adjustable gas regulator for use with or without suppressor to maintain felt recoil
The extended hand guard was designed to accommodate mounting of the AN/PVS-30.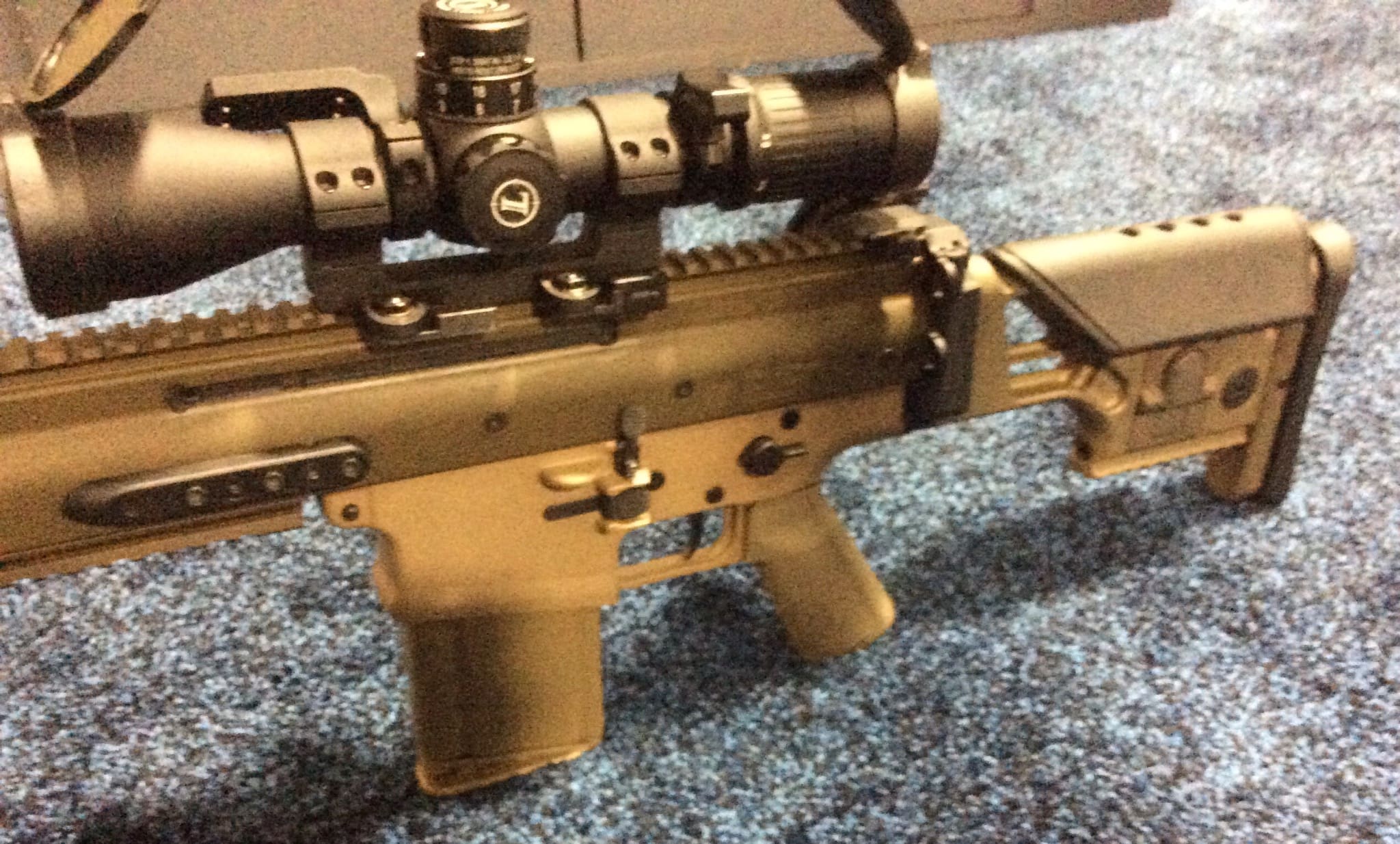 The stock is adjustable for comb and length of pull.
Tags: FNH USA