Based on feedback from the field, Rocky has updated their Jungle Boot, introduced about 18 months ago.
In addition to the no-snag lacing they introduced last year, they've replaced the 550 cord laces with FR laces that don't absorb water.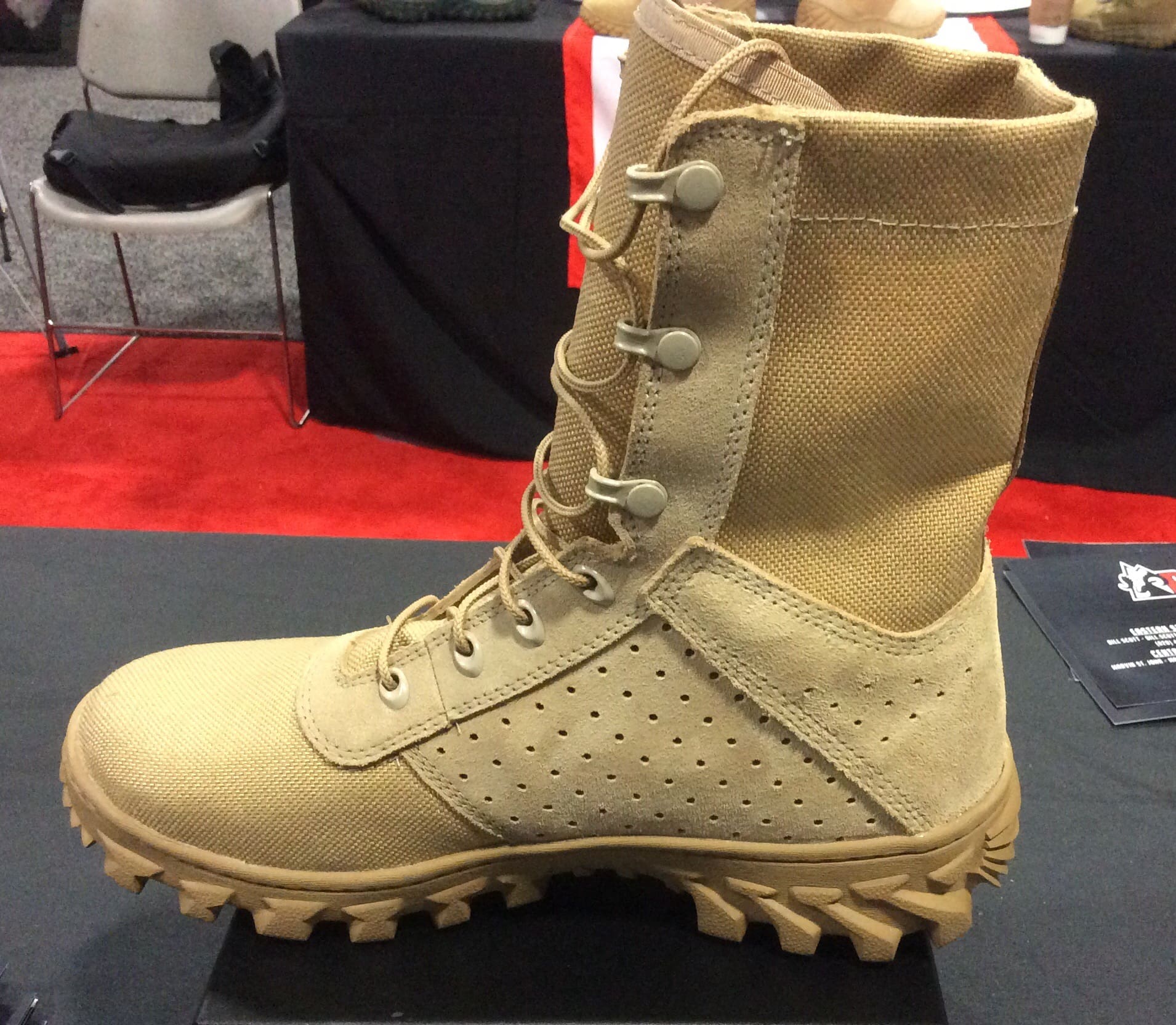 They also slightly modified the balance of Cordura and leather area coverage to enhance breathability and they've incorporated a more durable ankle reinforcement.

The biggest upgrade is in the sole. The older sole is on the left and the new model which incorporates a distinct heel is on the right. They also depended the lugs and made the gaps wider to more easily deal with mud.
Tags: Rocky Boots