Although the war is over for the majority of Americans, it wages on for the Afghan National Army and their advisors.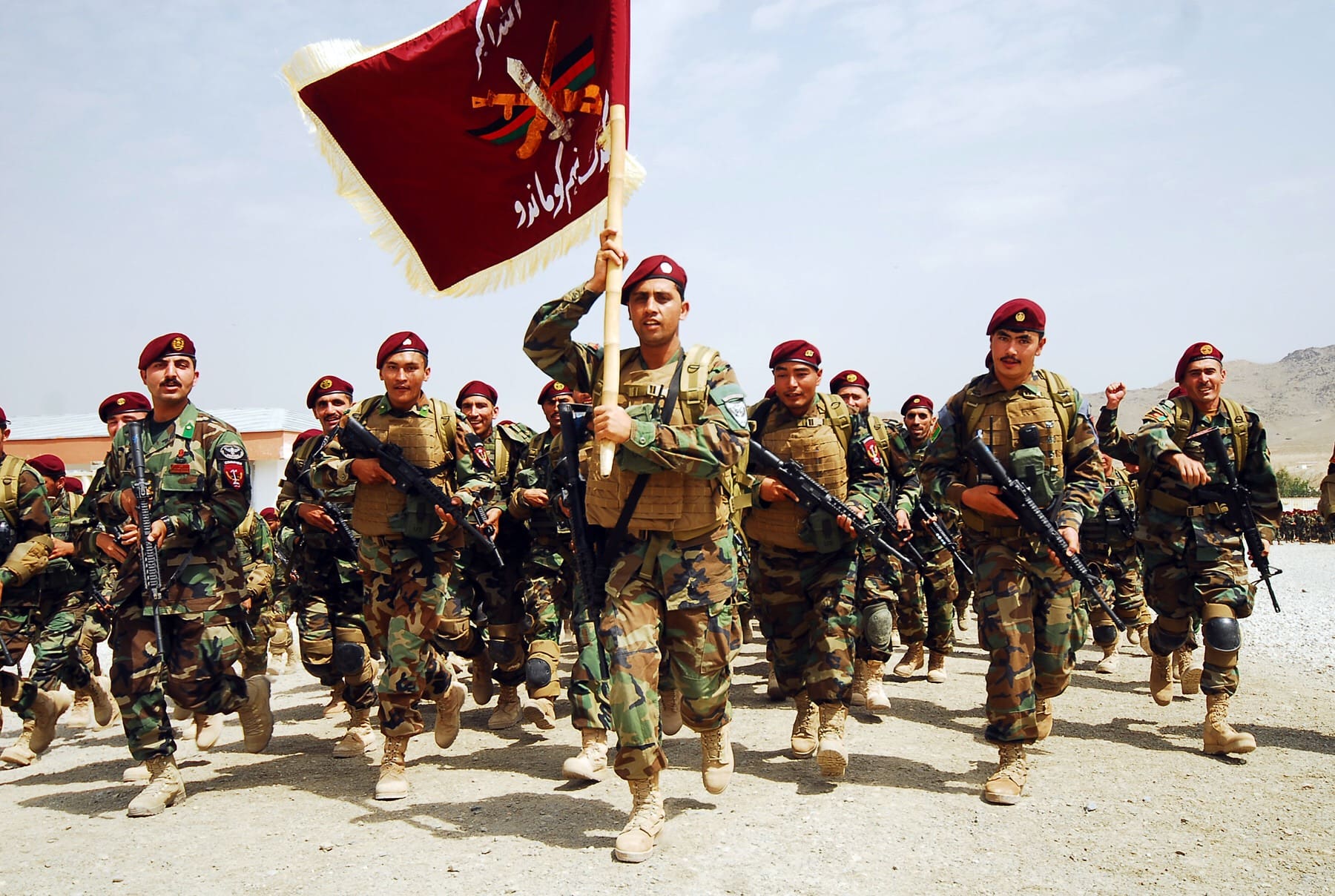 Advisors we know have been telling us about the state of the Commandos' footwear.
There was this one mission where we were going in at night to clear some checkpoints that the Taliban had raided. We were stacked tightly with our Afghan partners in a helicopter, late at night. It was probably only about 25 degrees or so. You could just barely make out the white capped mountain peaks as we skipped through the valleys. Snow and ice patches littered the LZ. I looked down to make sure that the laces on my cold weather boots were still tight, and that's when I noticed that the two dudes in front of me had on plastic shoes and the guy next to him had taped the soles of his boots to his uppers. There were several other Afghan Soldiers with similar footwear. It didn't matter how cold I got on that mission because I knew that those dudes were colder and probably tougher. Period.
The ANA Commandos are generally well equipped but their boots aren't built to our standards and many of them are wearing footwear that is taped back together as well as running shoes, flip flops and even plastic shoes purchased at the market. This is making it difficult for them to make movements over rough terrain.
It's tough to kick doors when you're wearing flip flops. They need gently worn desert and mountain boots in sizes 7-10 to help get these guys back in the fight.
Tactical Tailor has agreed to accept the boots and transship them to their recipients in the ANA.
Tactical Tailor
ANA Boots
2916 107 ST S
Lakewood, WA 98499
Tags: ANA