Dynamis Alliance showed us a minor change to their Dynamis Blade. Designed in collaboration with Daniel Winkler, the Dynamis Blade now comes standard with a Micarta handle rather than rubber. However, rubber is still available for those that request it.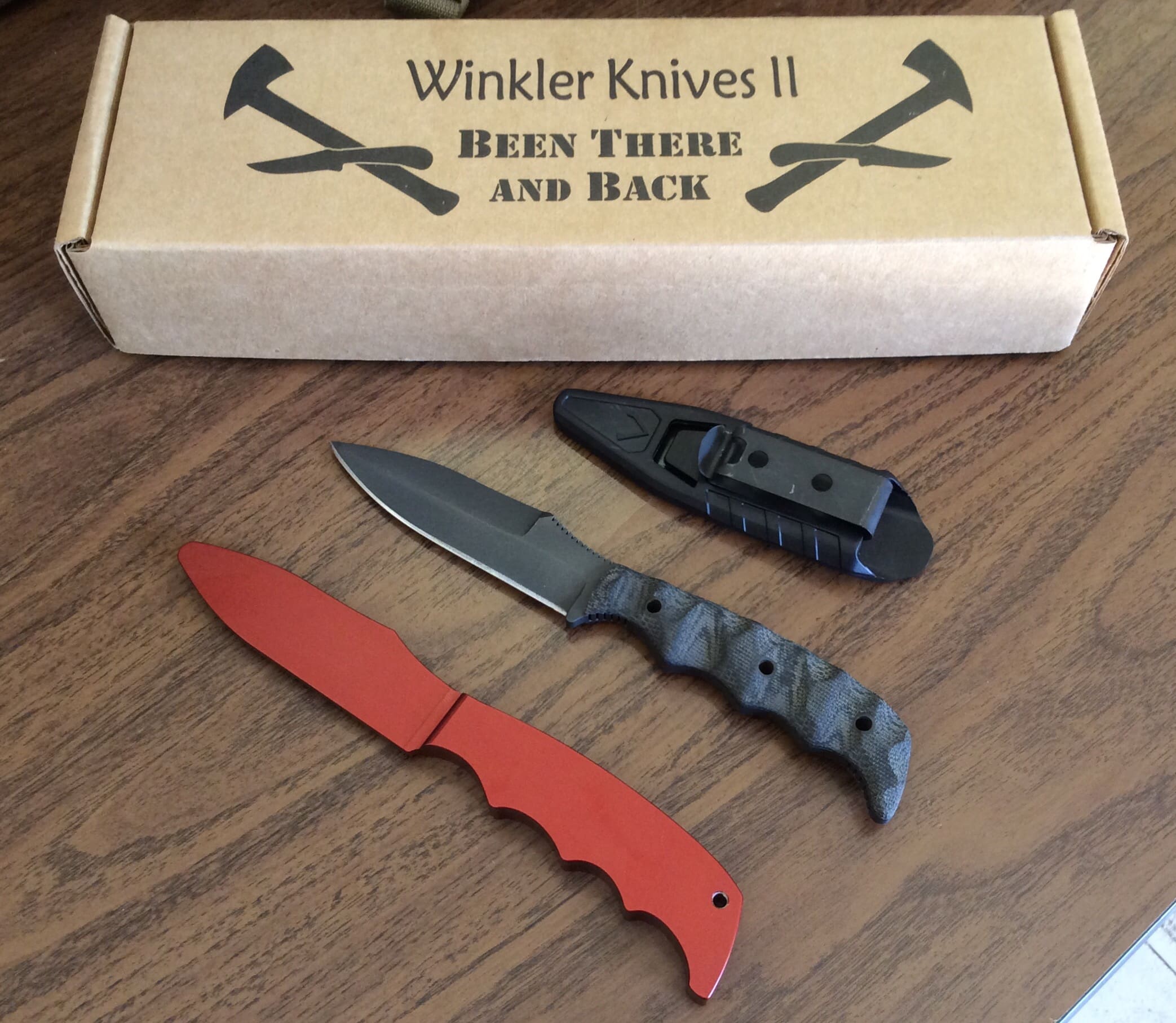 -CPM3V Steel
-3.75? cutting edge
-Single or double edged, depending on your preference
-Skeletonized tang beneath the rubber grip for balance
-Jimping on the thumb ramp, under the hilt, and on the pommel to improve purchase
-Thumb ramp
Each knife also comes with a sheath by S&S Precision and an aluminum training knife is also available.
www.dynamisalliance.com/gear/dynamis-blade
Tags: Daniel Winkler, Dynamis Alliance