Virtus is the British Army's latest Soldier Protection initiative. During DSEI we showed you the helmet component of Virtus band 1, manufactured by Revision. We stopped by the Source Vagabond booth where we got a closer look at the armor and load carriage components of this new system that begins fielding this month to the British Army. Over the next seven years, the entire Army will be outfitted with Virtus which consists of over 50 items consisting of Head Subsystem, Load Carriage Subsystem, Hydration Subsystem, Extremities Subsystem, Torso Protection Subsystem, Chassis Subsystem and Pouches Subsystem.
The Scalable Tactical Vest is the heart of the system and allows the wear of concealable armor, wear as a plate carrier, combining the two as a body armor vest as well as the addition of extremity protection including neck, bicep groin and lower back armor.
The right side of the vest features a Velcro shoulder strap which is used by the wearer to don and doff it under admin conditions. Conversely, the cutaway system is located on the left side of the chest and only releases the left side of the vest. The cutaway consists of upper and lower molded plastic pins that fit through channels in hinge-like buckles, lining up at the left shoulder and left cummerbund area. There is a pull tab that must be pulled outward (perpendicular), away from the vest. To pull up or down means that the opposite pin will not be activated.
Attached to this Scalable Tactical Vest is the Dynamic Weight Distribution spine bar. The DWD is adjustable up and down allowing the wearer to transfer the weight of the STV to the hip belt. We have written about Source's DWD in the past as it is licensed to Force Protector Gear here in the US.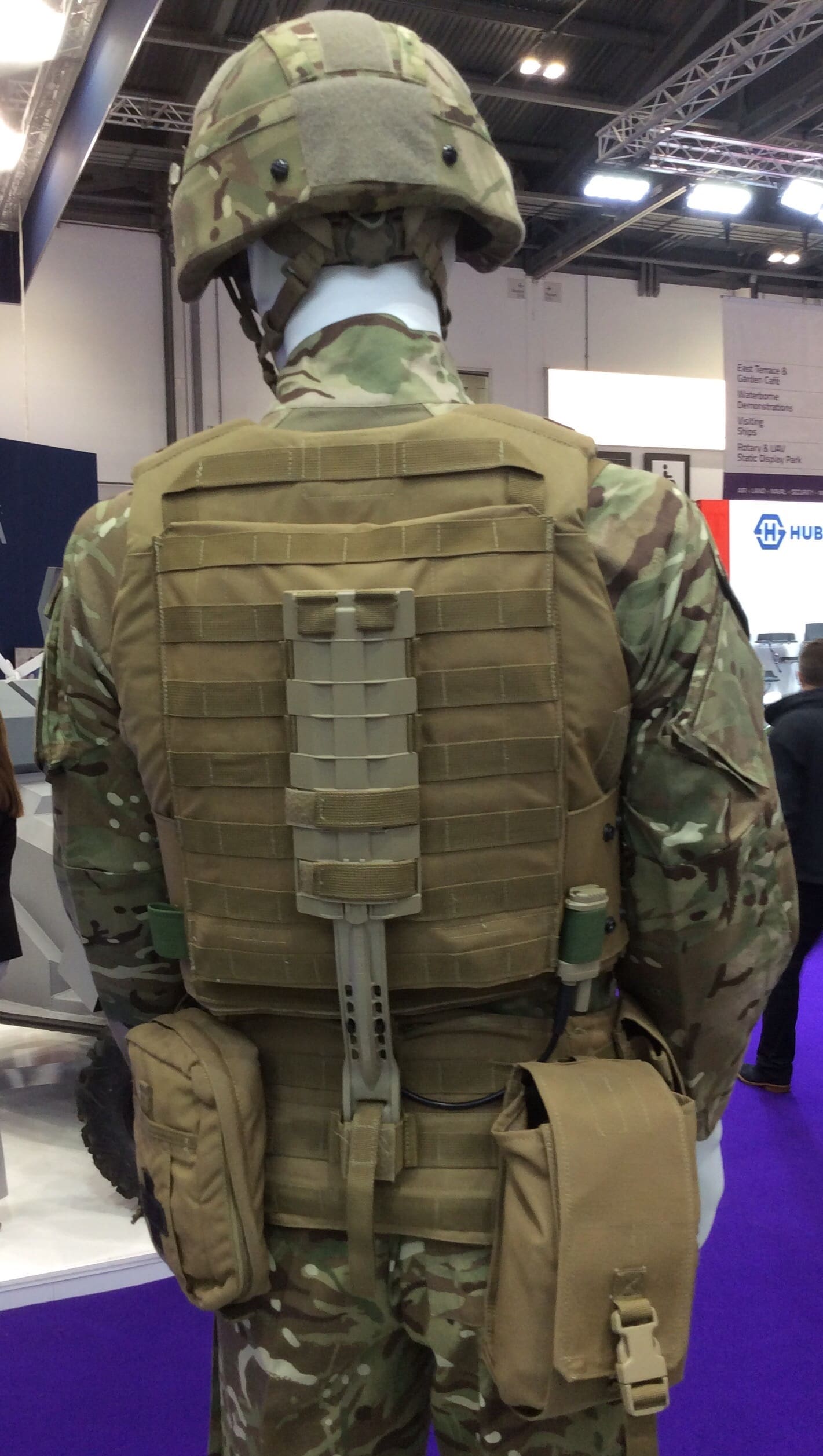 This is the hip belt along with low profile suspenders for wear under the MTV.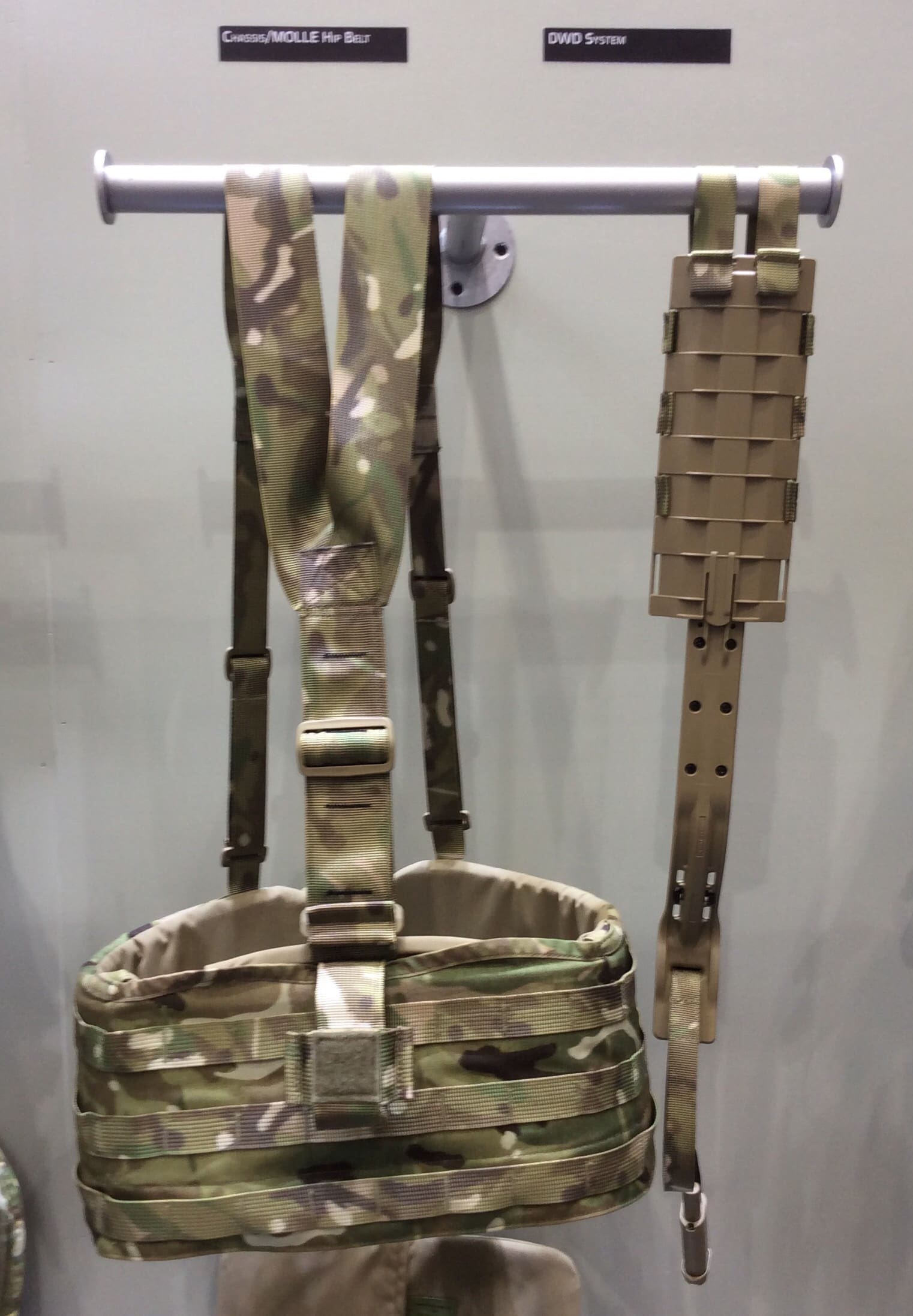 This is the front buckle of the Hip Belt.
The DWD can also be used with any of the pack options. Below is the 90l version.
In addition to the 90l pack, there are 45l assault packs and leader packs.
Source specializes in hydration and they've offered two carriers with Virtus.
The program also offers a variety of PALS compatible pouches. All issue items are in Multi Terrain Pattern but there were a couple of items in Coyote in the booth which were easier to examine than the camouflage examples.
Virtus does not include clothing items. The current fielding of Band 1 incorporates existing soft armor and plates. Band 2 of Virtus which will commence soon examines new plates and armor. Band 3 will add power and a databus to the armor and load carriage.
Tags: Source