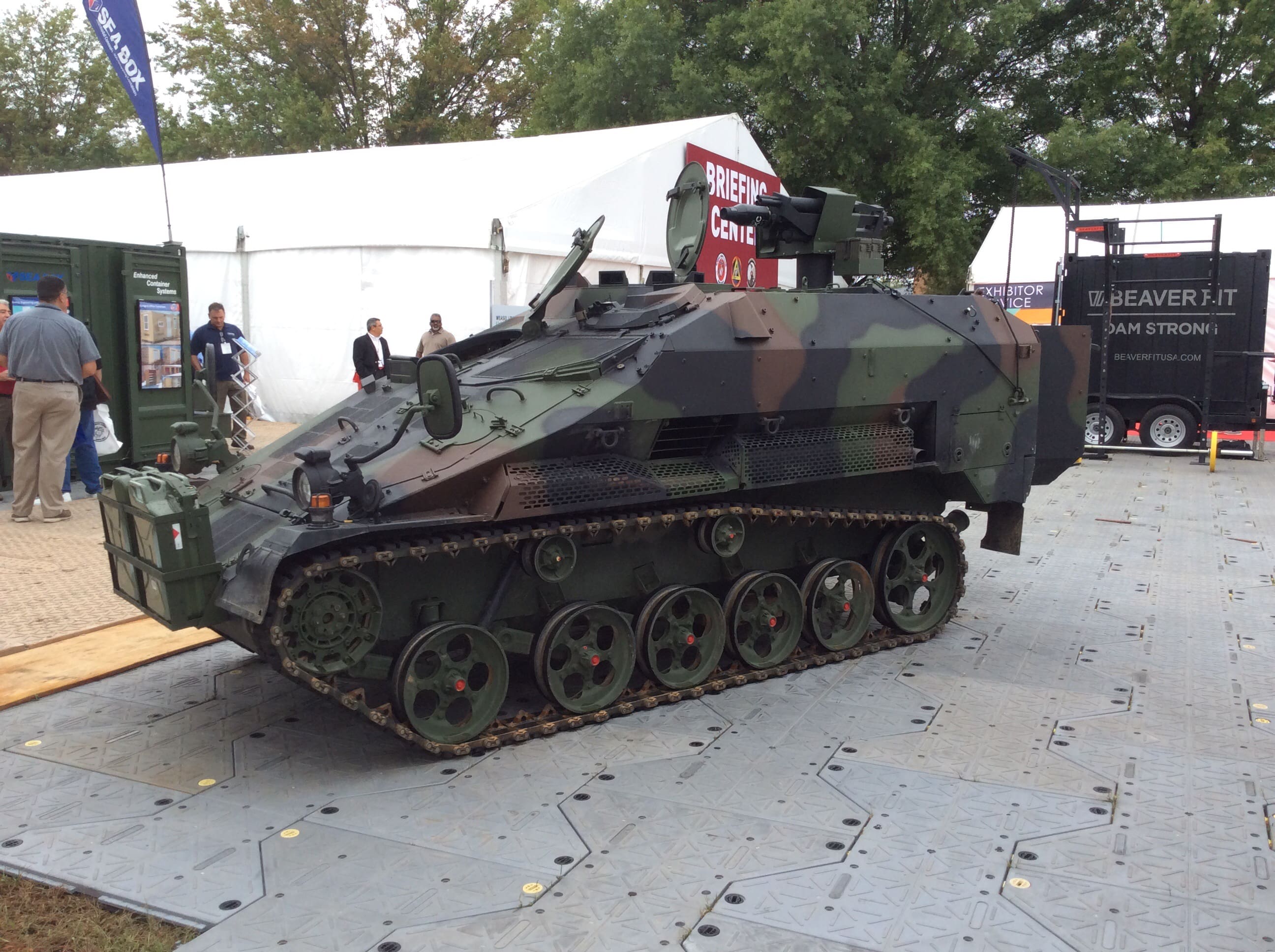 There are a lot of vehicles at Moden Day Marine, but the one that actually surprised me was the Reinmetall Defence Wiesel 2. I spoke with one of the representatives at the booth and he explained that they recently attended the Maneuver Conference at Ft Benning as they showcase the vehicle for an Army armored gun requirement. They are at Modern Day Marine because the Marines have a mortar vehicle requirement.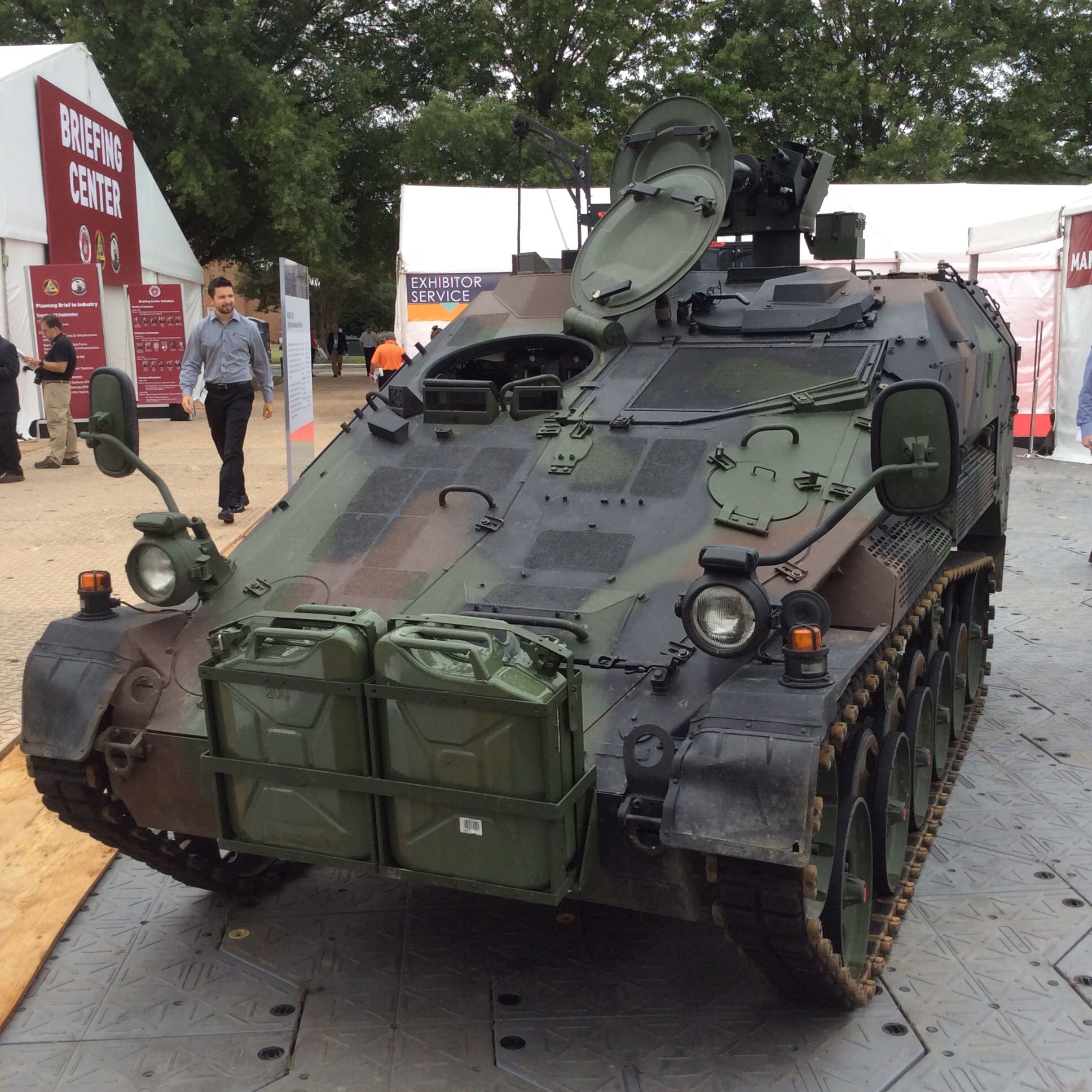 The base vehicle dates from the 1980s and the slightly larger Wiesel 2 on display, sports an additional road wheel than its predecessor. This means almost twice as much internal volume. It is 4.78 meters long, 2.17 meters high, and 1.87 meters wide. Its weight is 4.78 metric tons (about 10,500 lbs). It is airdroppable and airtransportable in the CH-53.
Interestingly, the US Army Ranger Regiment experimented with the Wiesel in the mid-1990s during a series of armored vehicle trials. Wiesels have also more recently been evaluated during UGV trials here in the US.
Tags: Rheinmetall Defense