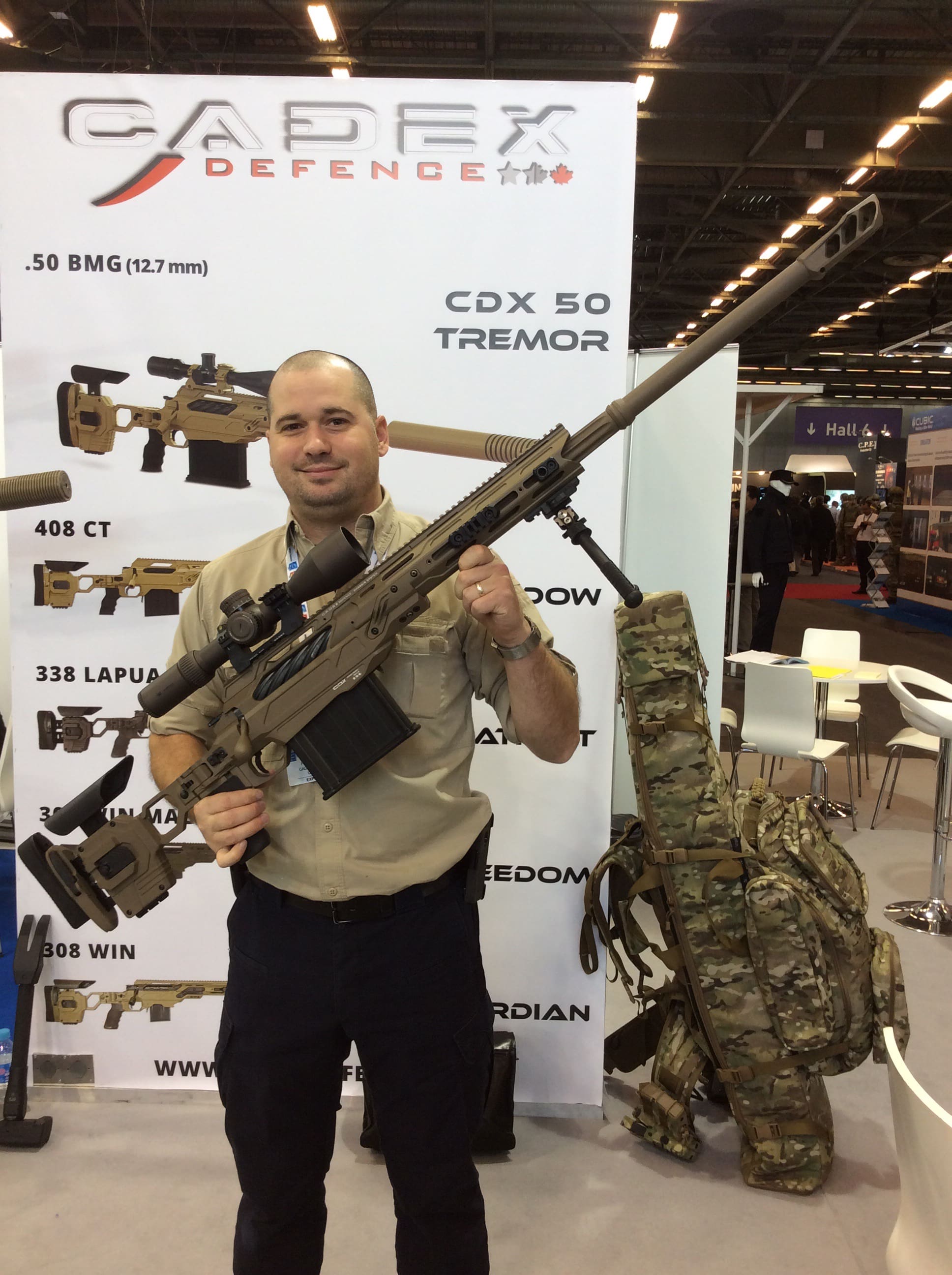 The Cadex CDX-50 Tremor is a .50 BMG precision rifle mounted to their Strike Chassis System. The chassis incorporates a closed top rail to mitigate mirage. The weapon also features a 50 deg bolt roll, 4 lug system.

The bolt face offers double ejectors and dissembly is a snap.
Toward the business end of the barrel, there is a barrel band to accommodate the mounting of a their slip-on suppressor and the barrel is finished with their MX-1 muzzle brake which debuted at SHOT Show 2015.
Tags: Cadex