The SOLO Sight Mount may be familiar to reader who are Marines. It is a component of the USMC Heavy Machine Gun Sight System and has been given the nomenclature of M520 Ballistic Extended Rail Mount and is intended for use with the M2, Mk 19 and HK GMG.
Essentially, the SOLO serves as a shock absorber for the sights, absorbing up to 88% of the recoil force. Additionally, a collapsible eye cup is available for the telescopic optic that not only helps maintain focus on the optic, but also accounts for an additional 8% of recoiled force. Together, they offer a much more stable optic for these heavy weapons.
The Picatinny standard SOLO has a quad-rail configuration. Two are across the top of the mount for optic and red dot back up as well as a side mounted rails for LRF or other devices.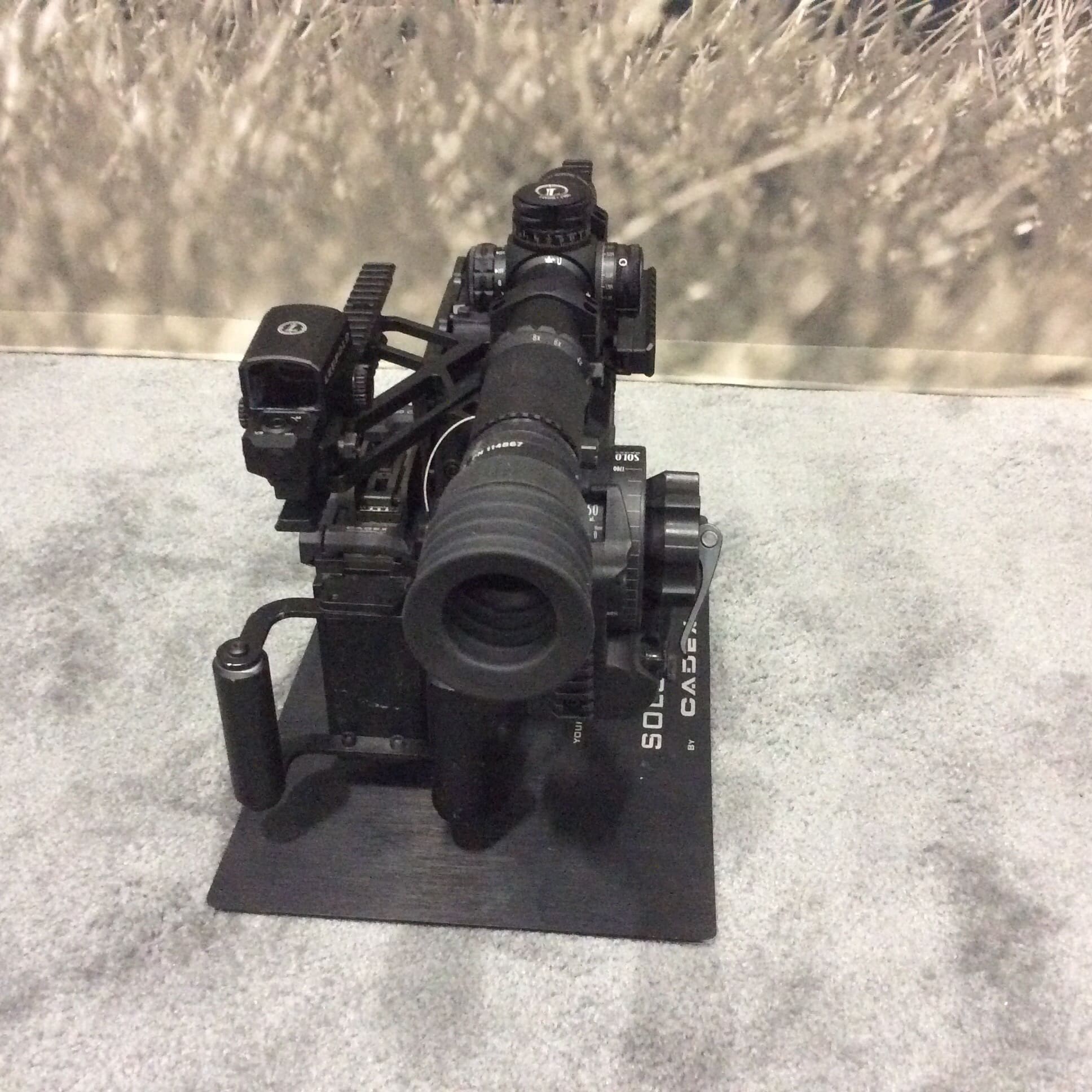 Additionally, the SOLO features an easy-to-adjust, illuminated elevation wheel which quickly raises and lowers the sights. The wheel is reversible and easily swapped from .50 to 40mm.