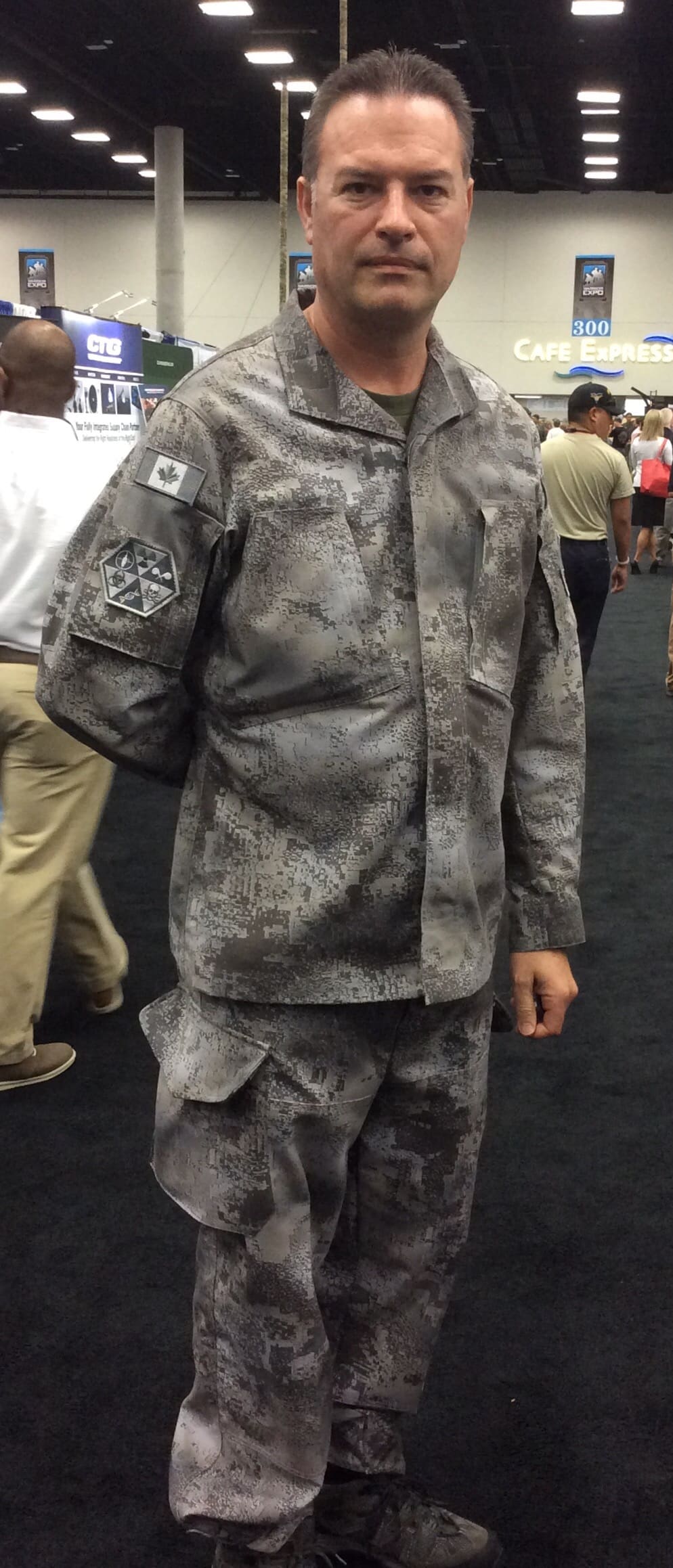 Here you can see Hyperstealth's Guy Cramer wearing their Urban Environment Type III developed for a Canadian requirement which originated in 2009 by the Department of National Defence, Defence Research and Development Canada – Suffield, (DRDC-S) in Alberta to develop a Canadian Urban Environment Pattern (CUEPAT) based on the unique requirements of Canada's three major metropolitan areas, Vancouver, Toronto and Montreal. CUEPAT was intended for use on CBRNE suits.

Back in 2012, we showed you their developmental Types I & II.
Both are seen here along with arid coloration samples (CUEPAT 2 is left, CUEPAT 1 is right). While Types I amd II were meant for use in highly urbanized areas, the Type III at the top is tuned for use in the suburbs where concrete transitions to greenway.