Streamlight's Sidewinder is a handheld light that incorprates a 185° articulating head with a "slide-in-place" diffuser that projects omni-directional light up to 3 Km. It offers four intensity modes for constant light as well as a strobe mode which is 120 bpm but can be slowed to 50 bpm by pushing a button.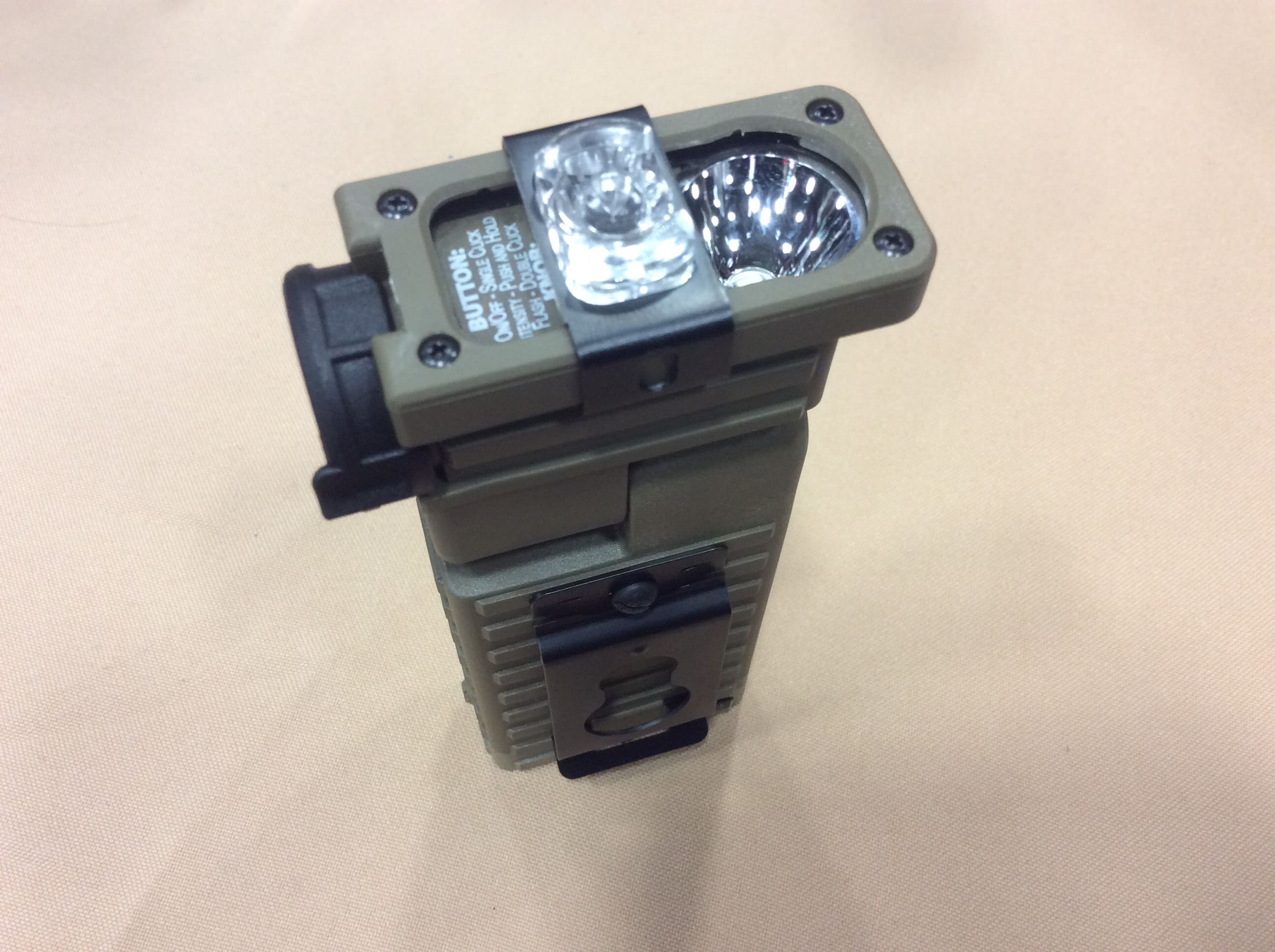 -Four LEDs provide all of the colors you need for a distress marker – no need to use filters that can get lost or broken
–White C4® LED for bright light: 55 lumens; 1,175 candela; 69m beam distance
–Blue LED (470 nm peak wavelength ) alerts friendly forces; distinguishes strobe from ground fire: 1.8 lumens; 130 candela; 23m beam distance
–IR LED (880 nm peak wavelength) for covert operations: 25mW/sr (min) radiant intensity
–Green LED (527 nm peak wavelength ) to help preserve night vision: 4.5 lumens; 68 candela; 16m beam distance
The light uses two AA batteries and is IPX7-rated design; waterproof to 1 meter for 30 minutes. O-ring and gasket-sealed openings for waterproof operation. Meets MIL-STD-810F, Method 512.4. It is Coyote in color and Streamlight offers the Sidewinder with a variety of carriage/attachment options.
Tags: Streamlight