About 10 years ago I was preparing to retire from the US Air Force and my friend, photographer Hans Halberstadt told me about a book project he was working on.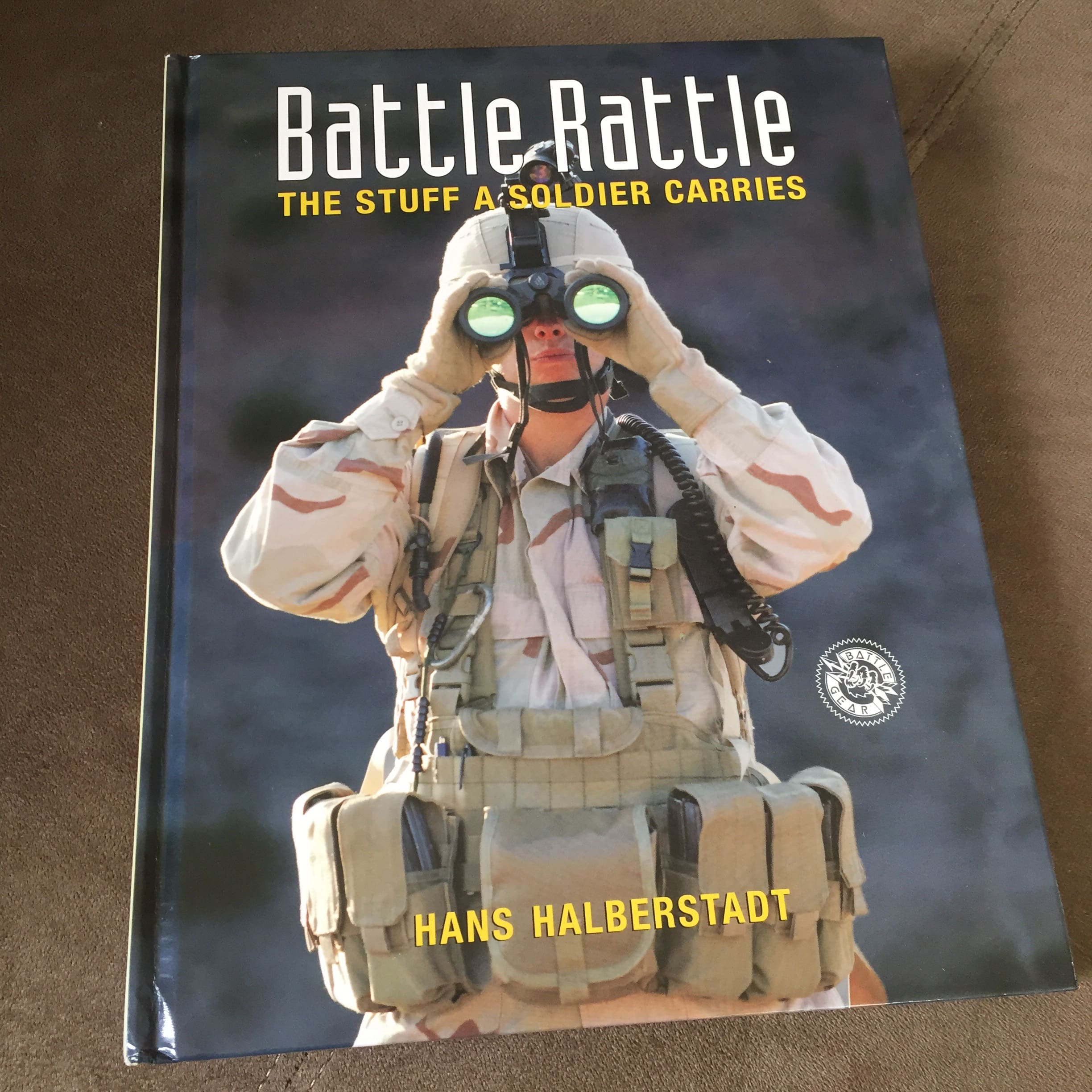 Hans told me it was going to be called "Battle Rattle" and be all about "the stuff a soldier carries." I was pretty excited about the concept. Then, he asked me to write the foreword. I accepted the offer and set about writing.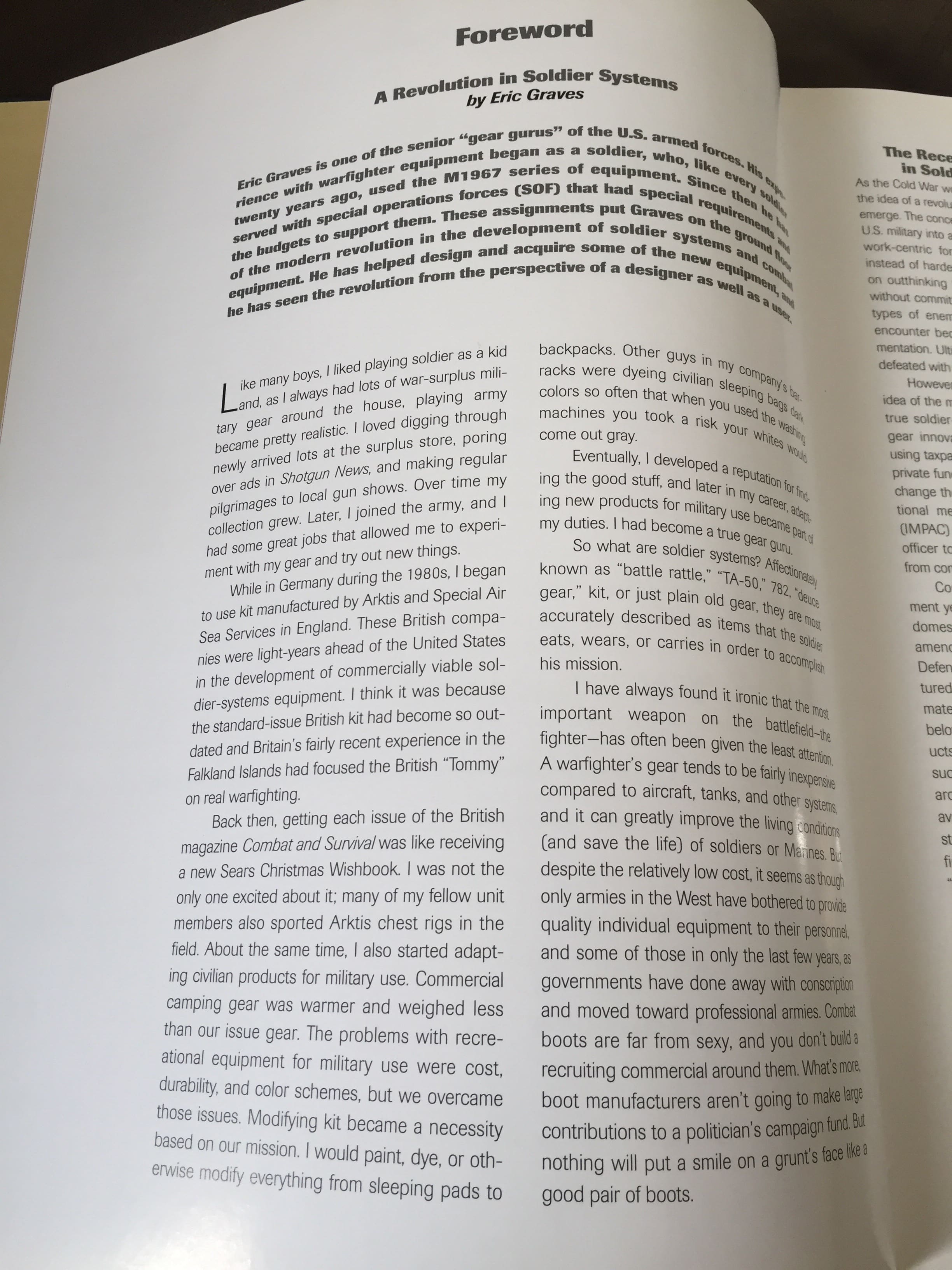 Another friend of mine, Army Veteran Stephen Hilliard, was working as the director of R&D at the time for ATS Tactical. You may recognize his name from his current work with Blue Force Gear. He had written a primer entitled, "Packing For War In Southwest Asia" which has been published on the Lightfighter Internet forum. Hans read it and asked Stephen if he could include it in the book. Neither Stephen or I were paid for our work. Rather, we did it because of our passion for the topic. The publisher was notoriously cheap. In fact, I think Hans paid for my copy of the book.
The book was published later that year as part of the Battle Gear series by Zenith Press. "Battle Rattle" is out of print now but worth finding a copy if you are a conessieur of individual equipment.
Ten years on, I still think that it not only offers a good historical perspective, but that it continues to point to wear we are going.
Tags: Battle Rattle