DALTON GARDENS, ID – Grey Ghost Precision is proud to announce three new Brand Ambassadors to showcase their products throughout the United States: Nick Koumalatsos, Jim Staley and Will Petty. Each of these men brings a wealth of expertise and knowledge with regard to firearms and training. They embody the values and spirit of Grey Ghost, are dedicating to improving Americans who pursue the noble profession of arms, and we are looking forward to doing great things with them.
Nick Koumalatsos is a 12-year Special Operations Marine Corps veteran who served with Marine Reconnaissance and Marine Special Operations Command. He has deployed all over the world and in support of OIF/OEF and trained foreign police, military, and militia in several countries. His military career prepared him for successful leadership and strategic operational planning. As founder of The Raider Project, Koumalatsos has helped MARSOC and other USMC combat veterans to transition smoothly, peacefully and successfully into the private sector. Additionally he is the CEO of two successful businesses: Survival Tactical Systems, an international training and consulting company; and Skallywag, an adventure apparel company.
Jim Staley is currently the Lead Instructor for the Deliberate Dynamics training program. His military service includes 8 years as a Recon Marine and Sniper. Upon leaving the Corps, Staley worked for Triple Canopy in Basrah as Shift Leader for a 17-man Department of State detail from 2005 to 2007. Between 2009 and 2012, he served as a GRS contractor team lead in Iraq. This unique and extraordinary background gives him a perspective unmatched by any but a handful of professionals anywhere in the world.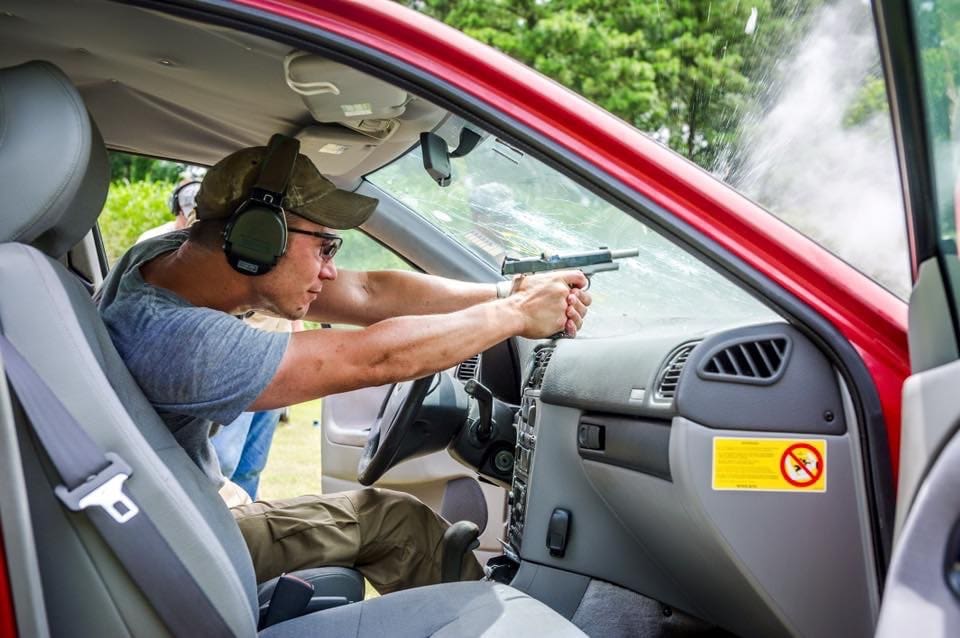 Will Petty is a former police officer, LE firearms instructor and tactical unit member who is the creator of the VCQB program. A longtime instructor for the Texas Tactical Police Officers Association and adjunct for regional police academies, he has also worked as a Counterterrorism/tactical consultant for security units of the United Arab Emirates and the Critical National Infrastructure Authority. He continues to work patrol and as his department's rangemaster. Petty currently holds the billet of National Director of Law Enforcement Training for the 88 Tactical Group.
Grey Ghost Gear/Grey Ghost Precision is a Service Connected Disabled Veteran owned manufacturer of Tactical gear and firearms. We remain in constant comms with the customer by ceaselessly interacting with operationally active military units and the best first responders in the world. Our senior staff frequently attends military and LE training and continues to travel to conflict areas like Afghanistan and Kurdistan to see our equipment in use first hand by the guys who are killing bad guys with it.
See you on the sharp end.
www.instagram.com/greyghostprecision
www.instagram.com/greyghostgear
www.facebook.com/GreyGhostGearGGG
Tags: Grey Ghost Gear