Winkler Knives unveiled two new products at the recent Blade Show designed with US Navy and Army Veteran Special Operator Kevin Holland. He is the guy who first came to Daniel Winkler to create a military axe so it's great to see him lend his experience toward new designs.
This is the Legacy Axe which shares some lines from that first model that Kevin carried ino combat. One of the biggest changes is the swept back handle which doesn't constantly catch on the leg as you walk. You'll also note that the top half of the handle is skeletonized and wrapped in 550 cord. As with all Winkler Knives handle options include maple and rubber (chiseled is optional) but I'm sure you could get micarta if you asked.
Below, you can see the Recon Knife. Offered with or without teeth, it was designed specifically by Holland as a companion for the Legacy Axe.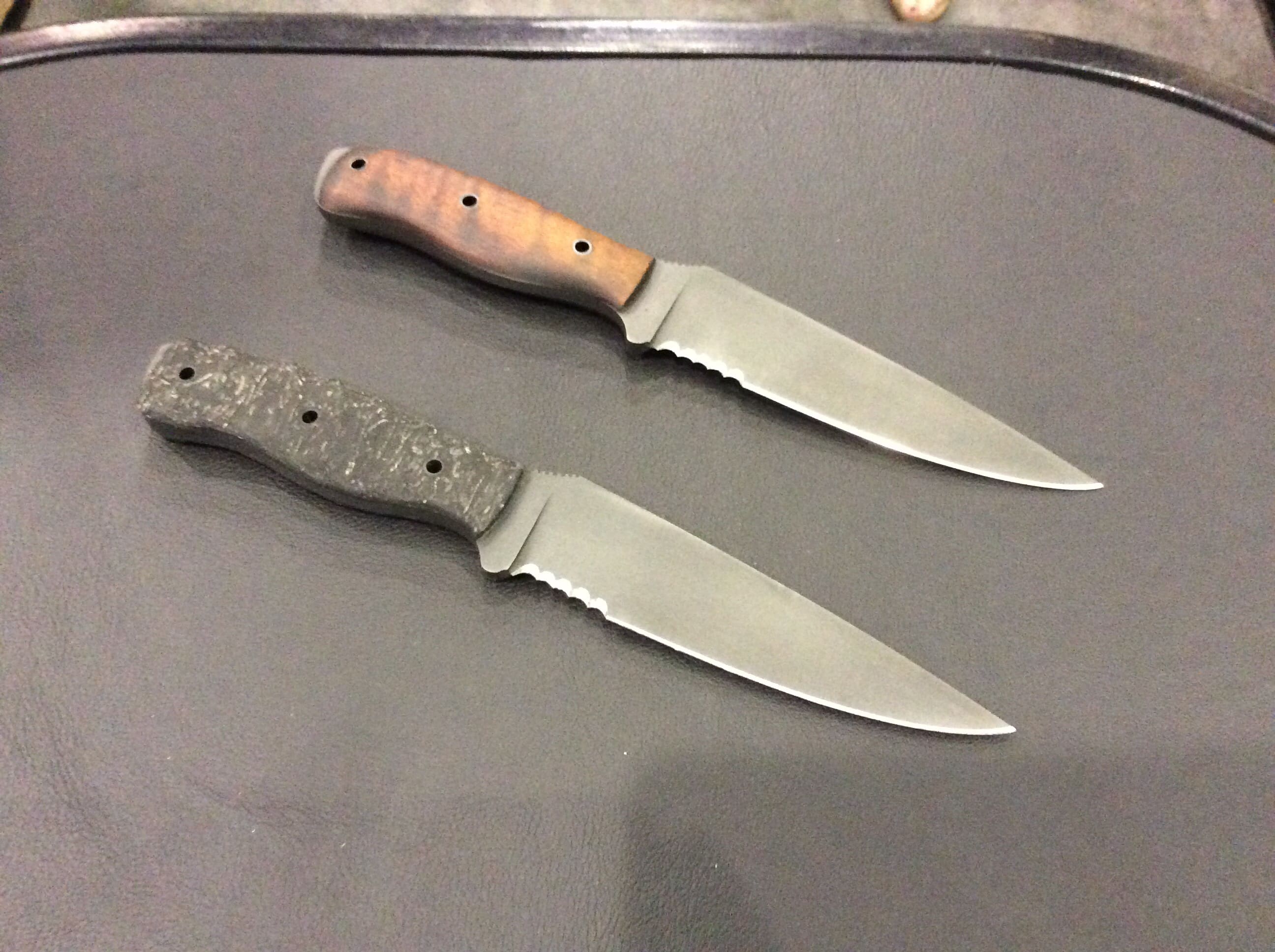 Tags: Winkler Knives