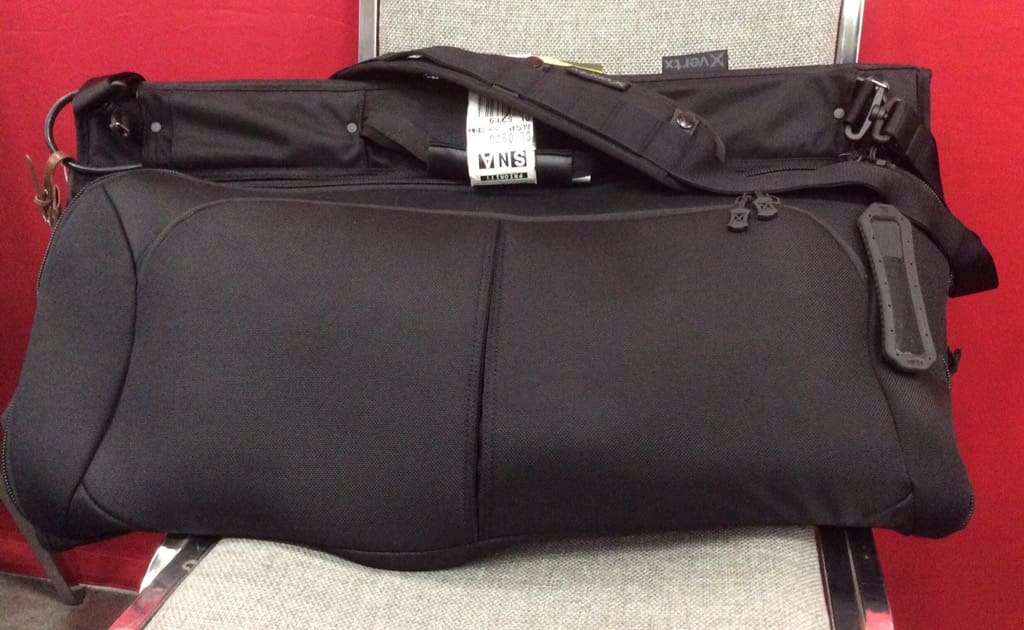 This mild mannered Garment Bag is designed to carry a carbine (up to 28″ oa length) nestled inside its weapons compartment.
Naturally, it also works as an actual garment bag.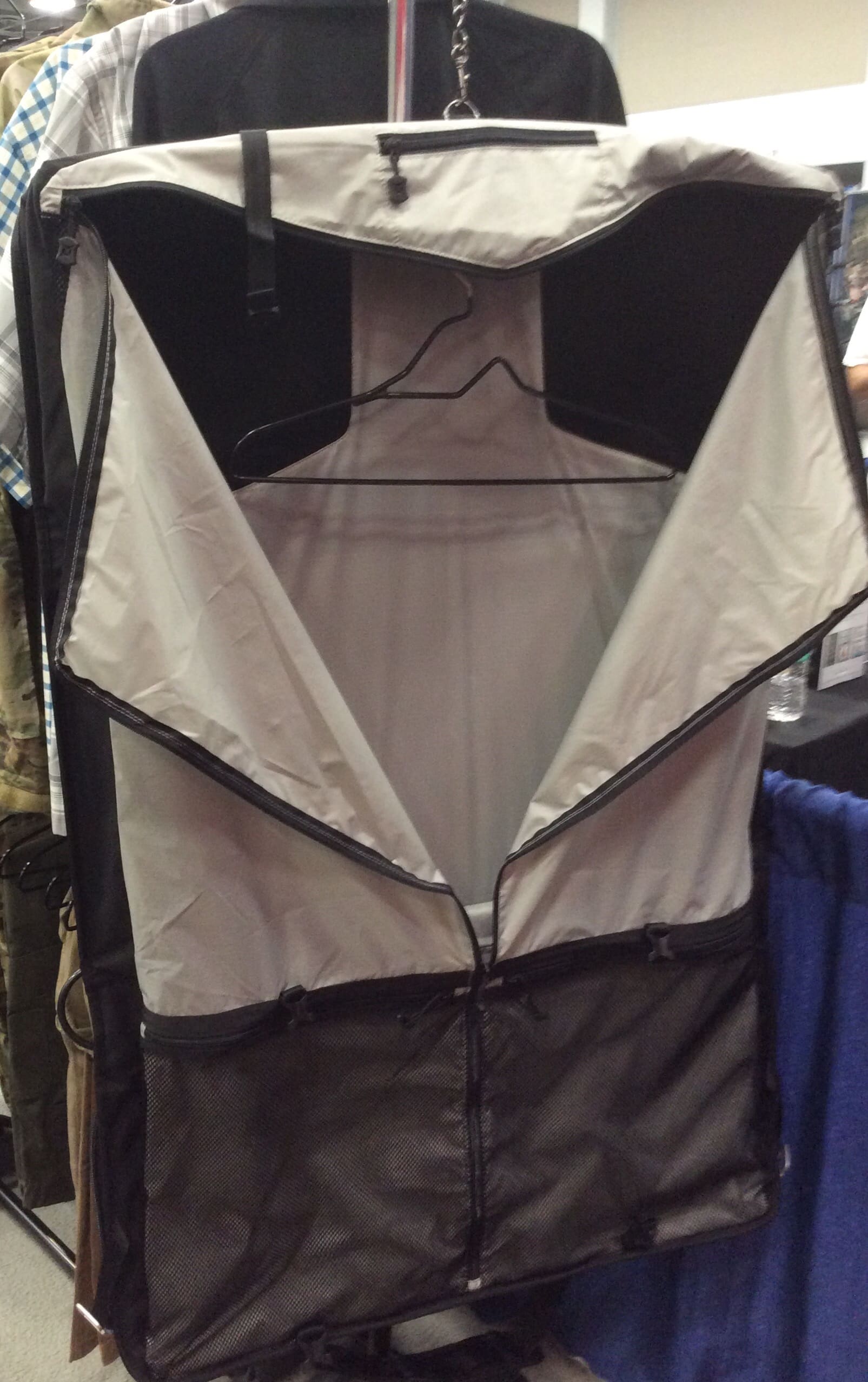 1 | Accommodates rifles up to 28" overall length
2 | Padded front panel to prevent printing of weapon
3 | Laser cut MOLLE compatible VELCRO®-lined quick deployment platform
4 | EDC pull for rapid access to weapon
5 | Front Inverted pleat pocket with two mesh admin pockets in the interior
6 | Coated braided stainless steel cable for securing bag to fixed position and prevent smash and grab theft (lock not included)
7 | Shoulder pad with gripper to secure bag in place and prevent sliding
8 | Full grain leather wrapped aluminum carry handle
9 | VELCRO®-lined back pocket for use with Tactigami accessories
10 | Pass through back panel for securing to luggage trolley handle
11 | Compression straps with aluminum g-hooks on both sides
12 | Fully functional garment bag on the interior
13 | Detachable chain and hook hanging accessory
14 | Tri glide zipper opening, YKK™ Zippers throughout
15 | Dual mesh front facing storage pockets for footwear, toiletrees, etc.
16 | Dual VECRO®-lined panels for use with Tactigami accessories
17 | Center interior strap to synch and secure hanging clothing
18 | Dual butt stock pouches for vertical rifle storage when hanging
19 | Insert compatible for optional added protection
20 | Ambidextrous design for left or right handed draw
21 | Fabric construction: 1680 Denier Ballistic Nylon
Available by end of July from, www.vertx.com.
Tags: VertX, Warrior East