There was a sneak peek of 5.11 Tactical's new XPRT uniform at SHOT Show but the actual public debut at IWA in Germany earlier this year. It only seems fitting as the features were hammered out in conjunction with a European national police CT unit. I got to check it out the but the only sample was in Dark Navy, making it difficult to discern details, and the booth was swamped with customers.
The uniform's first American appearance was during SOFIC, but 5.11 asked me not to show it yet.
Finally, at Warrior East, I'm able to show you this new three-piece uniform. It includes Tactical and Rapid shirts as well as Tactical Pant.
5.11 has put a lot of innovation into the XPRT uniform. For example, they are the first adopters of the new NYCO Tactical fabric from Invista which also offers Cordura fabric. It still features a rip-stop weave but it's lighter than the standard 50/50 NYCO we are now used to, and has a more comfortable hand.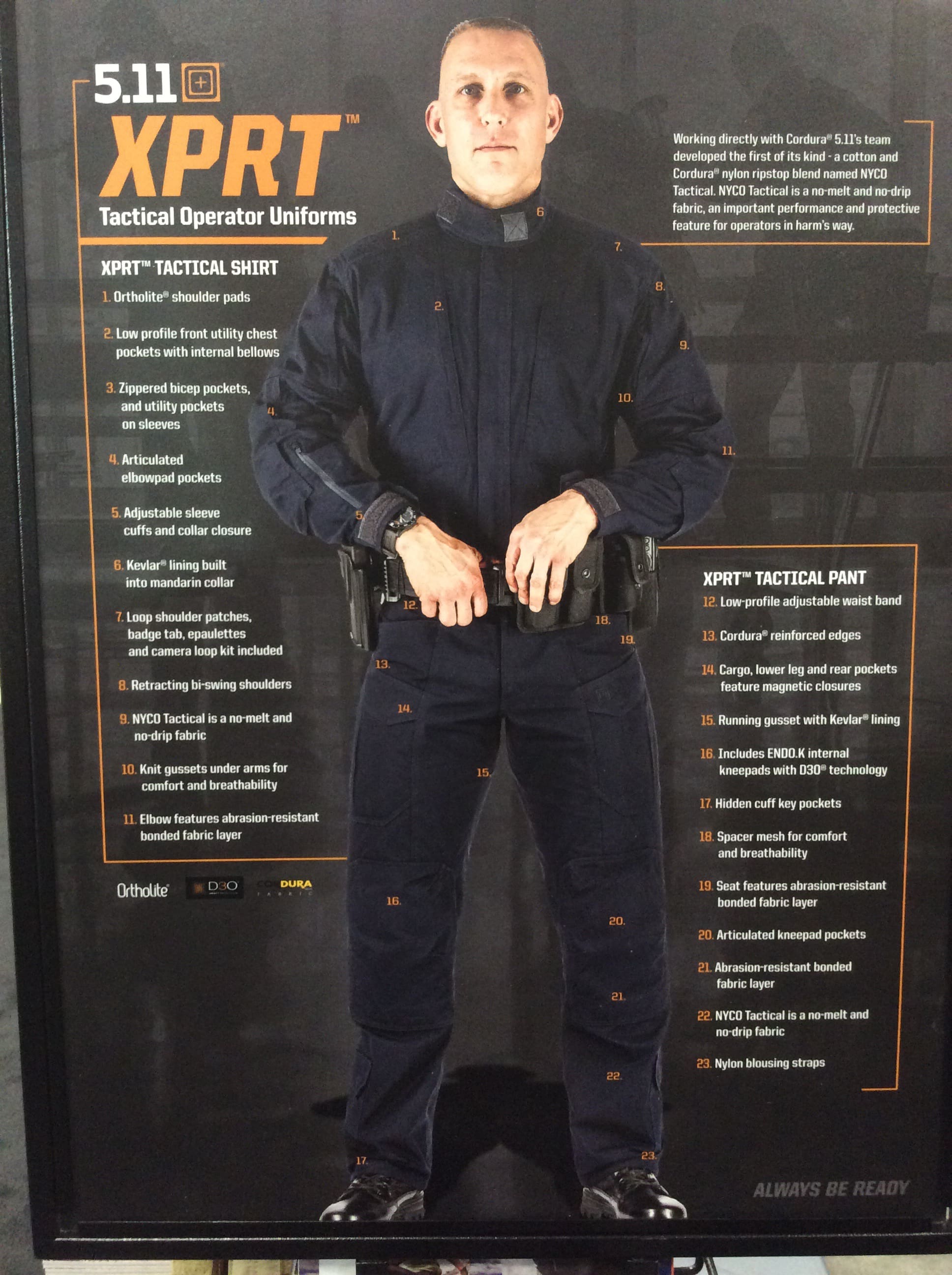 And then, there's the whole design. It's unlike anything else 5.11 has ever offered.

Black and Dark Navy have landed in the US and should be on 5.11 Tactical's website shortly. MultiCam will be available around SHOT Show 2017.
Tags: 5.11 Tactical, Warrior East