Developed in coordination with some of the leading medics and combat first responders, the MATBOCK Backdraft is for small teams with relatively quick access to higher levels of care.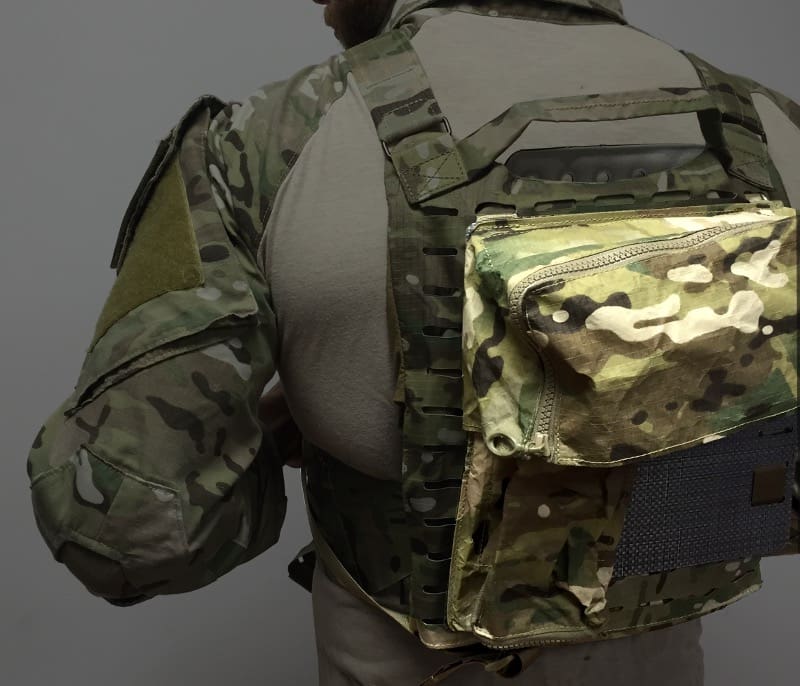 The unit mounts on the back of the plate carrier via MOLLE and is split into 2 separate removable pouches that are held in place via Velcro.
The unit was designed to split medical equipment between bleeding and airway and is run in this setup by different units.
The bottom of each pouch is attached to an adjustable lanyard that connects to the side panel of the plate carrier. When the operator requires the contents of one of the pouches, he or she simply pulls the lanyard, releasing that pouch.
The pack does not come equipped with any medical supplies as this time and is not limited to medical purposes only, but was initially designed for the medic. The back panel of the unit and the pouches is Tegris to give them rigidity and the pouches are made of MATBOCK's extremely lightweight and strong Ghost Lite. Additionally, because the material is completely waterproof, the contents of the bag will remain protected from the environments.
Tags: MATBOCK