NELSONVILLE, Ohio — Rocky is adding to its line of duty footwear with the launch of Rocky Elements of Service, a new collection designed to deliver a versatile set of high-performance footwear options to those who serve our communities every day.
"Duty and military footwear is a part of Rocky's DNA, and we're proud of our latest launch, Rocky Elements of Service," said Kate Robey, marketing manager for Rocky. "The Elements of Service collection has footwear perfect for the varied roles and responsibilities of our civil servants."
The collection includes three new styles: an oxford, a six-inch lace-up and a lightweight, five-inch lace-up that each offers a variety of features and options.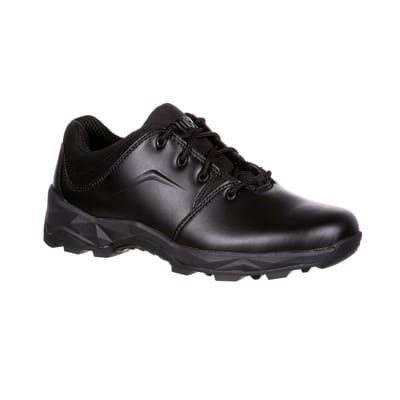 The oxford, RKD0028, features an aggressive EVA/rubber outsole for durability, cement construction for flexibility, a polyurethane footbed for all-day comfort and a synthetic upper for a clean, stylish look. The oxford has a MAP of $79.99.
The six-inch lace-up, RKD0029, has a leather upper, flexible cement construction and an oil- and slip-resistant rubber outsole. The MAP for RKD0029 is $109.99.
RKD0032 is the lightest lace-up option with an abrasion-resistant toe and heel guards, interior mesh lining for comfort and an aggressive EVA/rubber outsole for traction. The MAP for RKD0032 is $89.99.
For more information on the Elements of Service collection or other Rocky products, visit www.RockyBoots.com.
Tags: Rocky, Rocky Boots