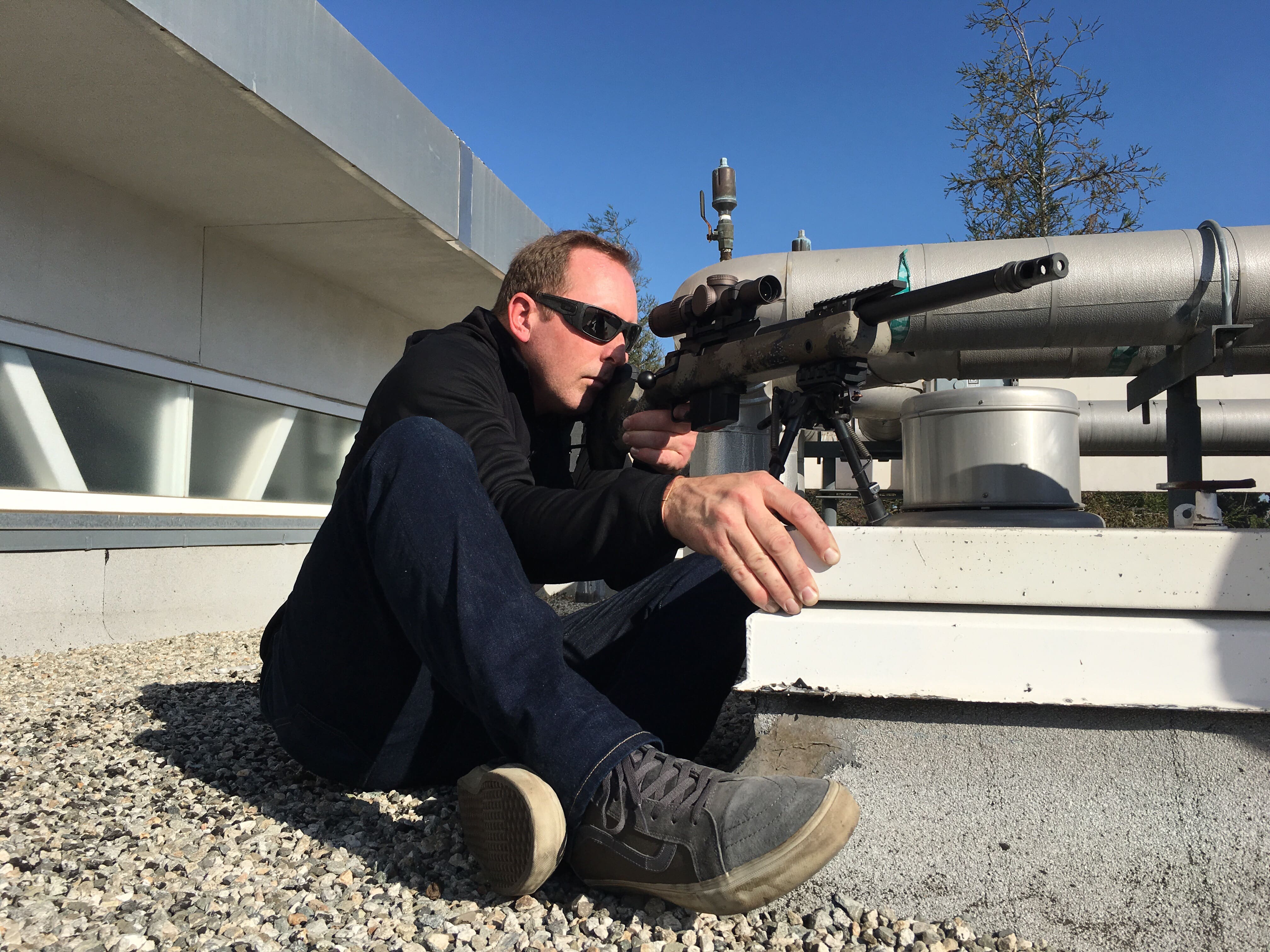 V2, or Version 2 is a low-visibility everyday wearing jean designed for concealment and comfort. The jean was developed based on Oxcart's 10 year experience working with denim in the apparel industry.
Utilizing a fabric from Cone Denim of North Carolina, they cut and sew right in Los Angeles.
The mag pockets were designed in a way to sit more comfortably on the body while allowing persons to be in a seated position with materials in the pocket. The tactical jeans they had seen on the market utilize access through the back yoke but Oxcart wanted to step away from that as to not risk the sewing integrity on the back yoke or seat area. Their thinking was to allow the pocket it's own structure for functioning.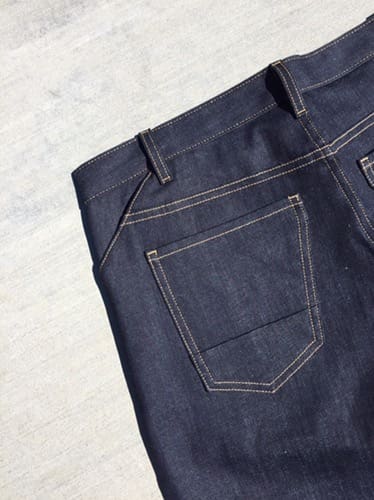 The front thigh pockets are a cleaner version of a welt but work in the same manner. The depth will conceal a handgun magazine as well as small flashlights, knives and even Snickers bars.
Where the jean shines is in the stretch, mobility and comfort of the fabric characteristics.
The final process in making the jean is a rinse and enzyme treatment. The same type of process premium denim jean makers use for their high end jeans. The rinse will remove fabric shrinkage to size properly while the enzyme helps soften the fabric from it's "raw" form. Additionally, the waistband is lined with MultiCam NYCO.

The intention of the jeans is everyday wearing while offering LE / Military / Civilian to utilize it's features for range or field use.
Features:
– Made from 11 oz Cone Denim
– 9 Pocket Access with 4 of those designed for Low-Vis concealment
– 2 Hip pockets allowing Mag, Phone, Radio access
– 2 Thigh pockets allowing knife, handgun mag, flashlight access
– Standard Front Pockets feature a deeper pocket bag
– Relaxed Straight Fit – leg opening will cover most boots or Salomon shoes
– Pre-Laundered with an enzyme treatment to remove shrinkage and give a softer hand feel
– YKK Zipper / Washer Rivets
MSRP: $140, pre-orders start today with 2-3 week lead times.
Made in the USA!
Tags: Oxcart