The Trijicon Machine Gun Reflex Sight has been popping up out there for awhile, but it's now officially released at AUSA. Think of it as an RMR on steroids.
At 5.22″ tall, 8.78″ long and 4.17″ wide this isn't some tiny reflex sight. It is 66.9 oz with battery and mount. The glass is 2″ x 3″ and incorprates a 35 MOA segmented circle around a 3 MOA dot reticle. It's uses a single CR123A, made from 7075-T6 Aluminum and waterproof to 6.6′.

The MGRS offers ranging knobs for the M2 and M240 which can be easily swapped out. For adjustment there is 100 MOA of azimuth and elevation. They are suggesting customers use the AN/PAS-13 mount.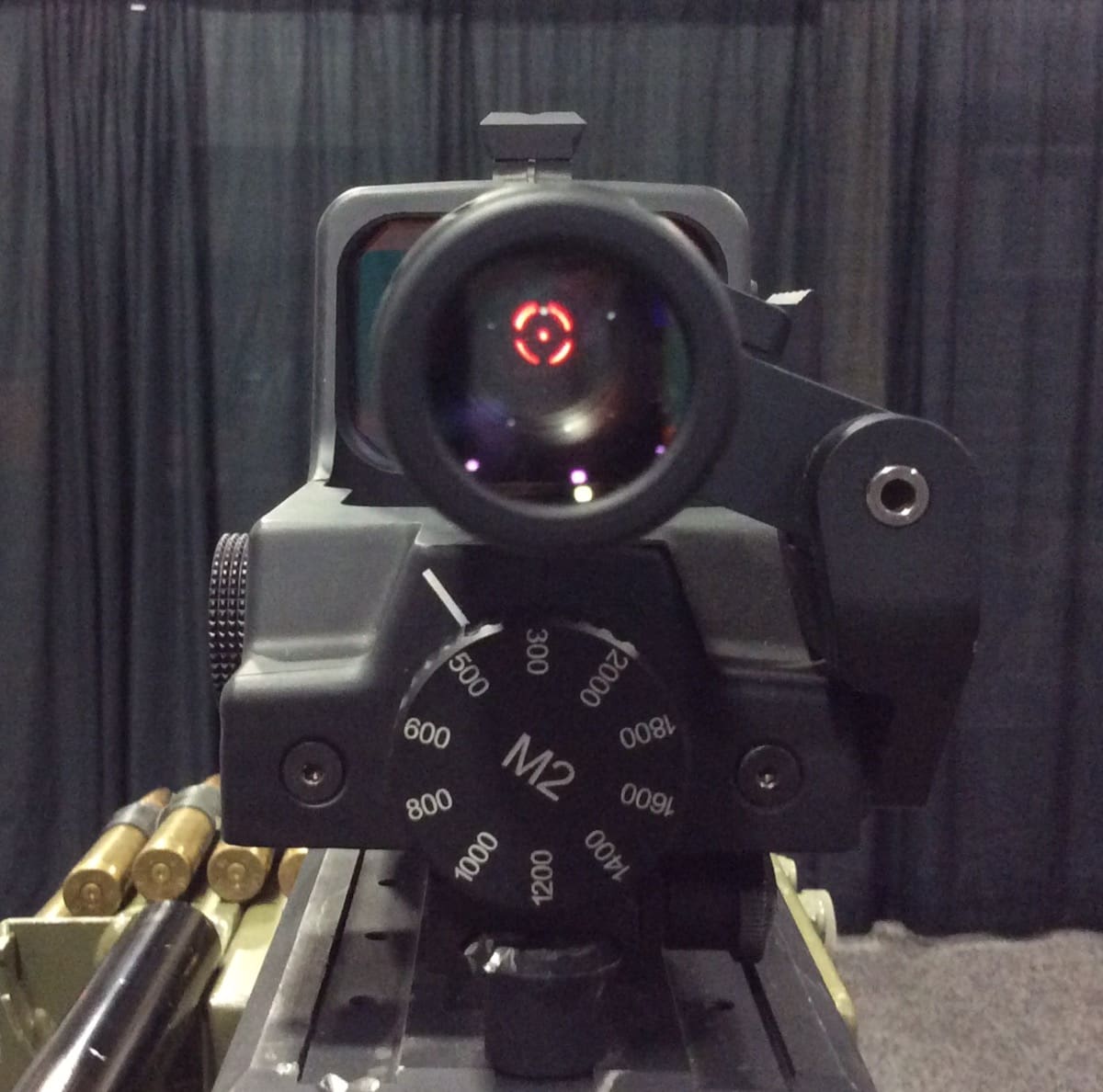 Additionally, they've integrated a mounting option for a 3x magnifier into the housing. The magnifier is articulating and can be swung in and out of battery. There are no buttons to push or levers to pull. The magnifier locks into place and it takes a good bit of force to move it from one position to another. It can be mounted to the side Picatinny Rail mounting point. The MGRs sports three of these Pic rail mounting points.

Made in USA!
Tags: Trijicon