TLS vendor Unifire displayed their new ShieldX line at both Modern Day Marine and AUSA. ShieldX is powered by X-STATIC which is a silver based antimicrobial to inhibit odor causing bacteria. The fabric itself is is moisture wicking and fast drying with a soft hand for comfort. Offered in Men's and Women's styles, the underlayers are FR (ASTM F1506), Arc Rated and Anti-Static (EN1149-5).
The line includes Underlayers, Socks and Linen. The linen would be great for deployments to austere environments where you can't get things washed as often as you'd like.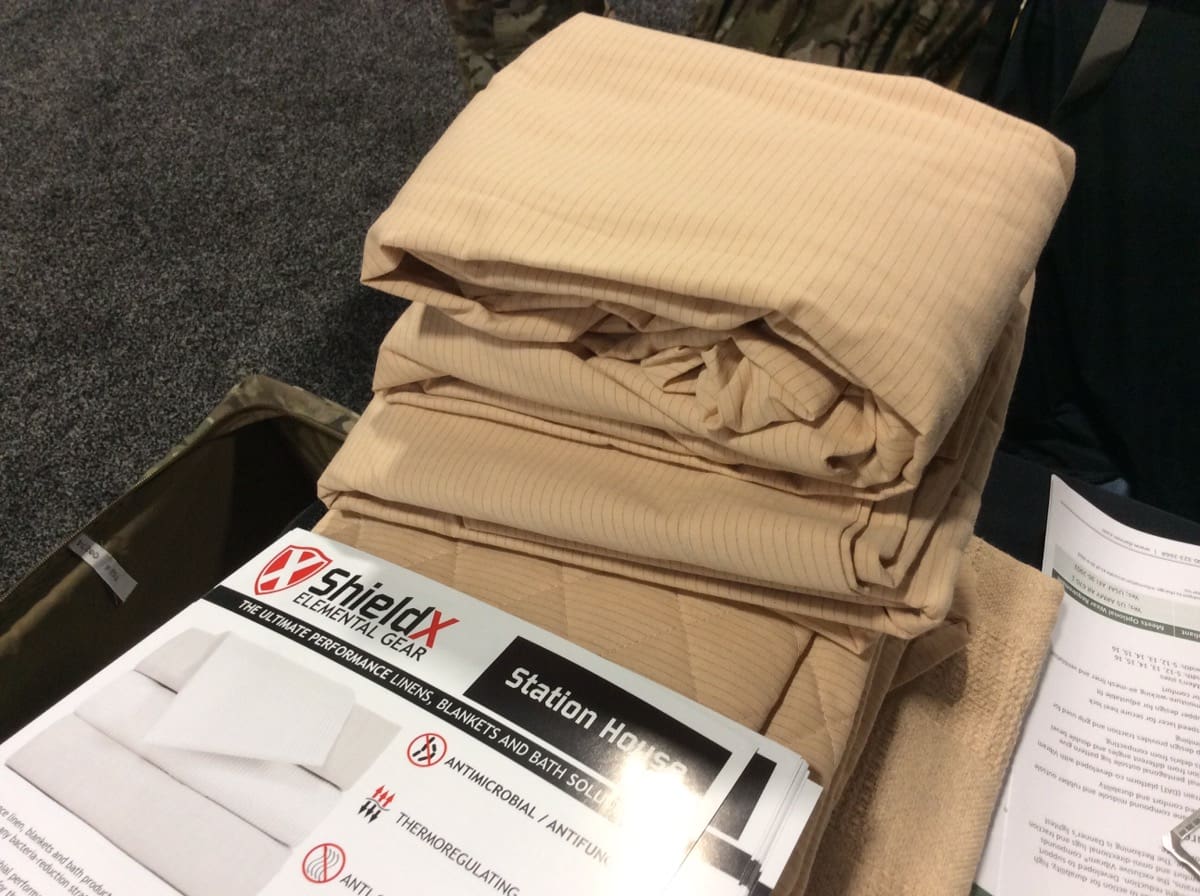 In the case of the socks, there are cotton, Coolmax, Merino and FR blends in several colors.
ShieldXgear is available for unit and agency orders though Unifire.
Tags: Shieldex Elemental Gear, Unifire