This week's Friday Focus covers something completely different from FirstSpear. If you haven't figured it out yet, FirstSpear loves the M1911A1. They've introduced this FirstSpear 1911 Magazine Base Pad and Chip McCormick 1911 Magazine combo. That's right; the base pad comes installed on a Chip McCormick magazine.
It's made from Aluminum and gives the base pad a little weight so magazines will free fall easily during a speed reload. The pad also features a hard anodized finish. Additionally, there are grips enhancements on bottom of the base pad to assist in firmly locking the magazine in place and the toe of Base Pad is dished out to aid in removal of a difficult magazine.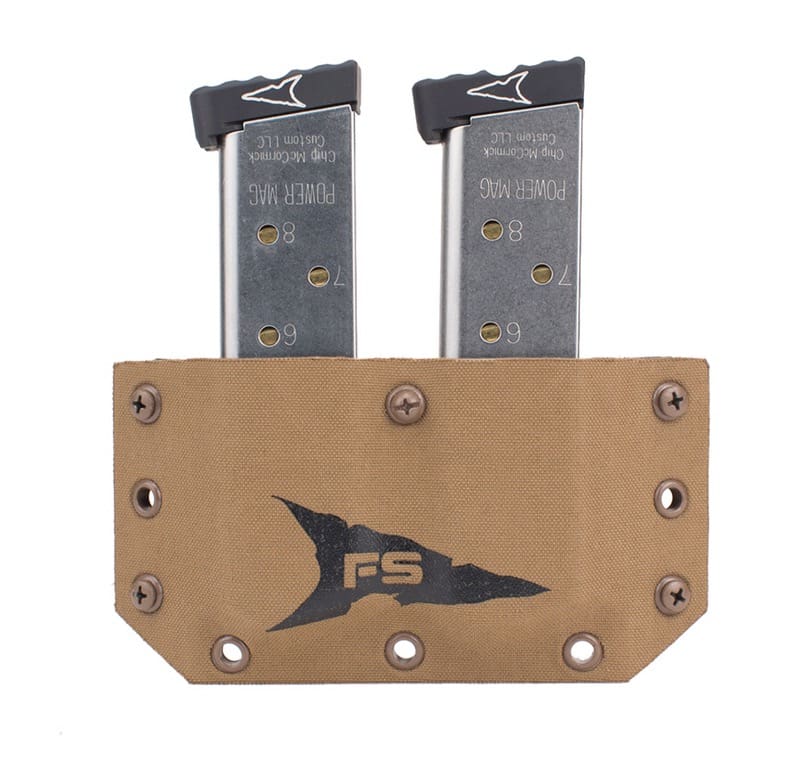 You'll notice that the middle groove is quite pronounced. This accommodates the FirstSpear bungee cord speed tab.
Currently available for 1911 series pistols, look for more models to follow.
Tags: FirstSpear