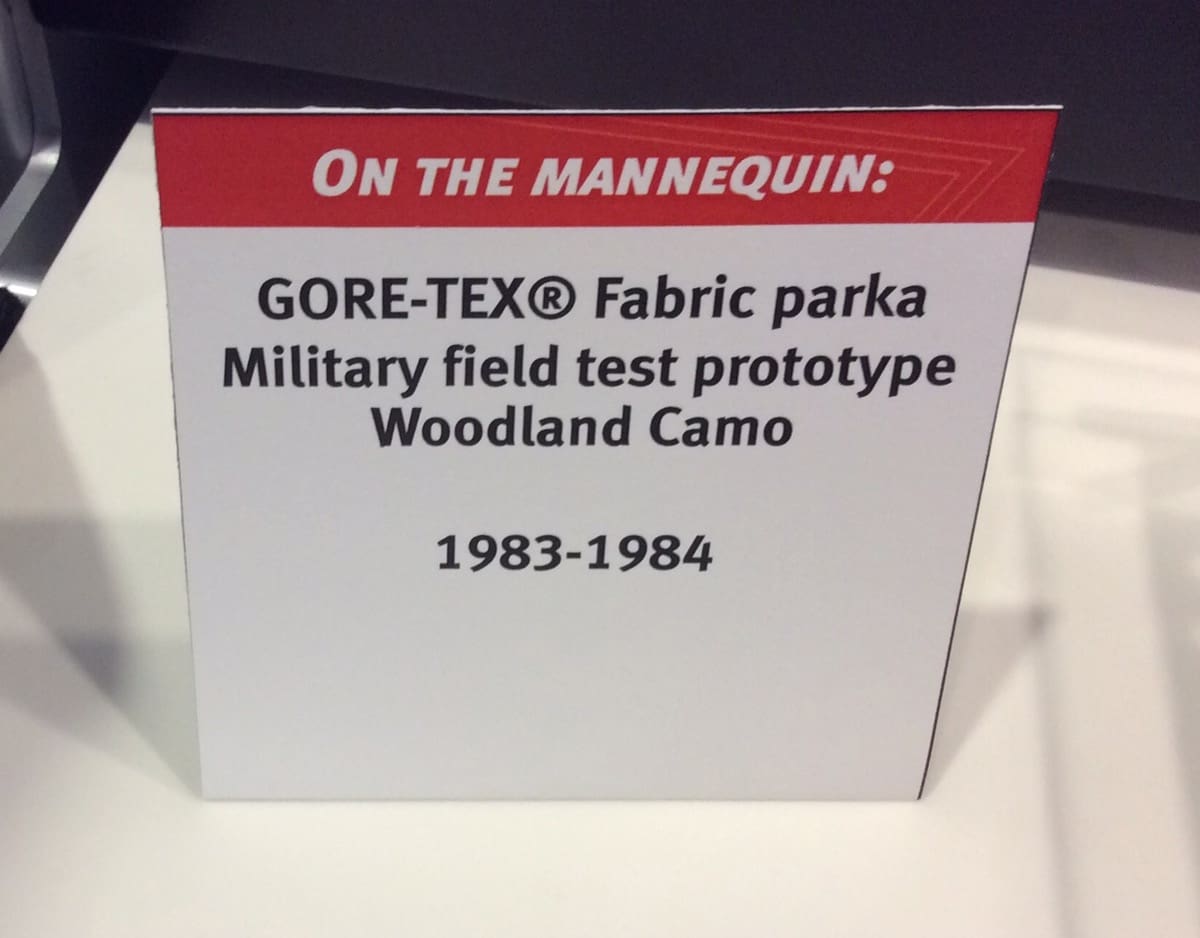 I've seen Extreme Cold Weather Clothing System prototypes. Hell, I was issued one while assigned to 3ID LRS in the late 80s, but the ones I'm familiar with were all made by Raven Industries in South Dakota. During my visit to the WL Gore & Associates, Inc mothership in Maryland, I spied this garment on display.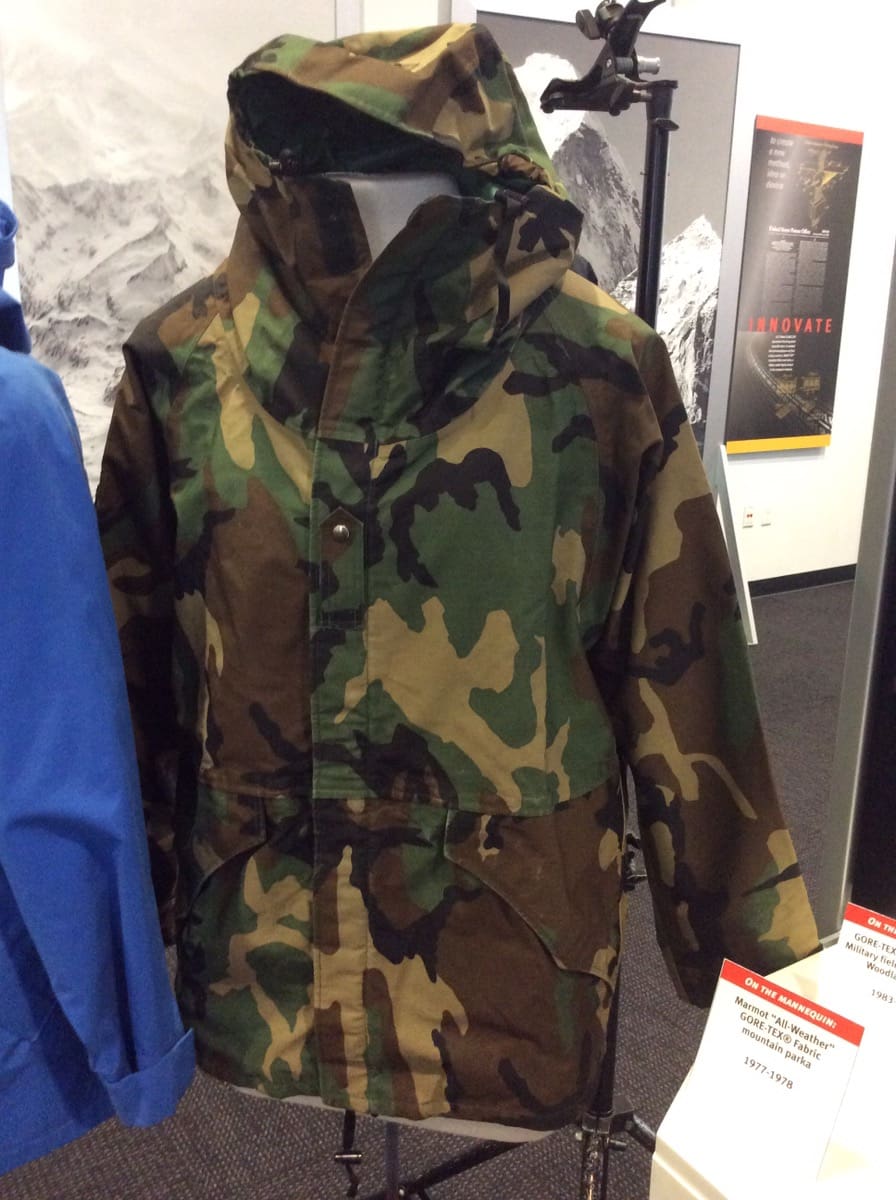 It shares many of the traits of the ECWCS parka prototype I wore, although the face fabric was a better print, with true Woodland pattern coloring instead of the bright Green and light Brown of the prototypes we used at 3ID LRS. Interestingly, the hung liner is Green, rather than Brown, but the front closures are Velcro and the shoulder pocket is on the right side rather than the left like other developmental variants. While the rank tab has an exposed snap rather than the covered ones in later variants, the pocket layout was also true to the issue garment with handwarmer pockets and internal Napoleon pockets.
What's really interesting about this garment, dating from 1983-84, is who made it.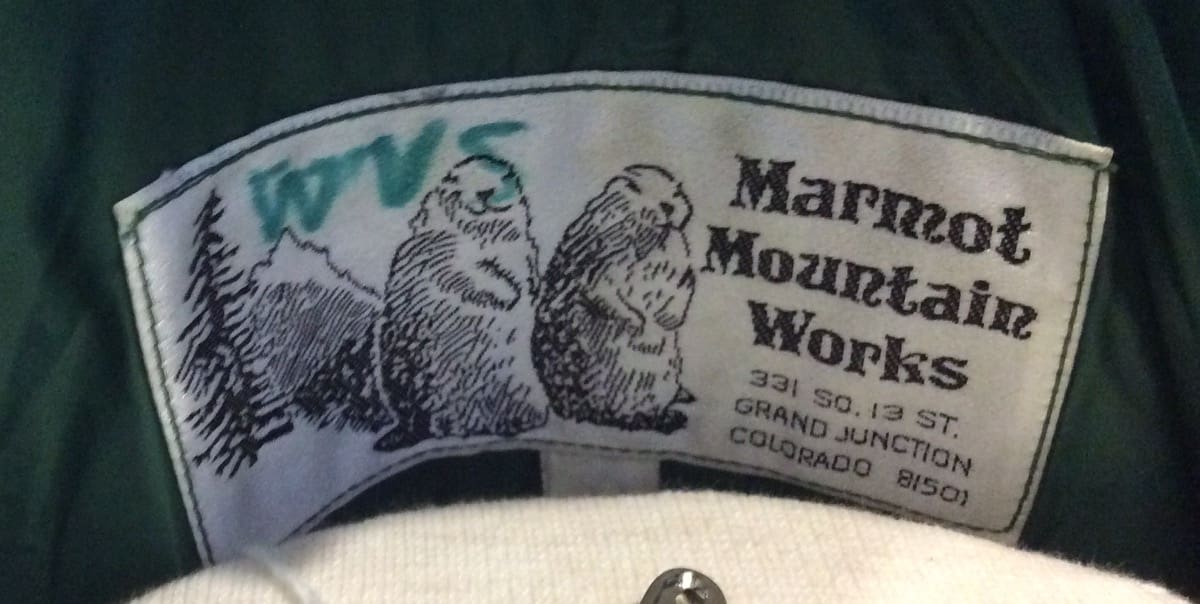 Marmot did quite a bit of work early in this war, but I had never seen any of their work for the military dating back that far. Has anyone else run across one of these?
Update: This jacket was owned by Marine Nick Allen, formerly on the Gore military team and currently with Camelbak. It's a Marmot jacket, referenced in the comments. Love the seam sealing.
Tags: WL Gore & Assoc Inc