P320X5
Available in February is the new P320X5 which is packed with bells and whistles.
The P320X5 features a redesigned grip with modular magwell. As you can see, there is a slight finger groove undercut and beaver tail. The magwell accepts a removable 35.5 oz weight. The slide release has also been slightly extended but not out beyond the width of the grip.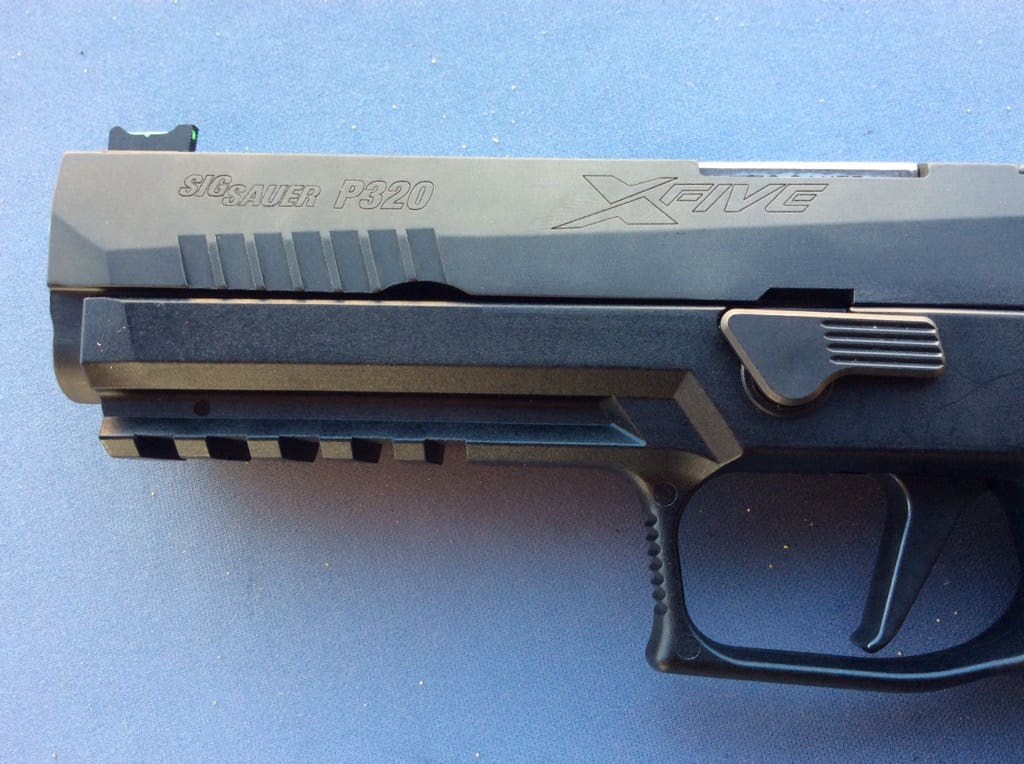 The flat trigger breaks at 90 degrees.
The 5″ slide incorporates lightening cuts along the top.
The P320X5 features a Dawson sight with an adjustable rear. Additionally, the rear sight is mounted to a removable plate which accepts the SIG Optics Romeo1.
P320 VTAC
This is the P320 VTAC. As the name implies, it was developed with Kyle Lamb of Viking Tactics.
Based on the new P320X series, the VTAC model has a full length FDE colored slide, but carry length dust cover. The lightening cuts are at the side of the slide.
This model also incorporates VTAC sights with Fiber Optic at the top and Tritium below.
P210
Additionally, SIG showed us their Made in USA variant of the classic P210. Long a collectible, and expensive pistol due to its German manufacture, the P210 is well known for its fine trigger. This new model has a shorter barrel than the classic version and a couple of control features from the target model.
Tags: Sig Sauer