SPC Joshua Harris, A CO/1-29 Infantry is firing a carbine outfitted with the latest version of the Intelligent Rail or I-Rail, developed by T:Worx, a subsidiary of Prototype Productions.
It is a Picatinny standard, Weapon Accessory Power and Data Rail. Below, you can see an older variant. There is a short cable that runs across the lower receiver to the grip which attaches further to the batteries contained in the collapsible butt stock.
In addition to providing power to weapon accessories, I-Rail is capable of connecting those accessories to the network through the Nett Warrior end user device and Soldier radio.
I-Rail is one of the technologies undergoing evaluation by US and British Army Soldiers during the 2017 Advanced Expeditionary Warfighting Experiment at Ft Benning, GA.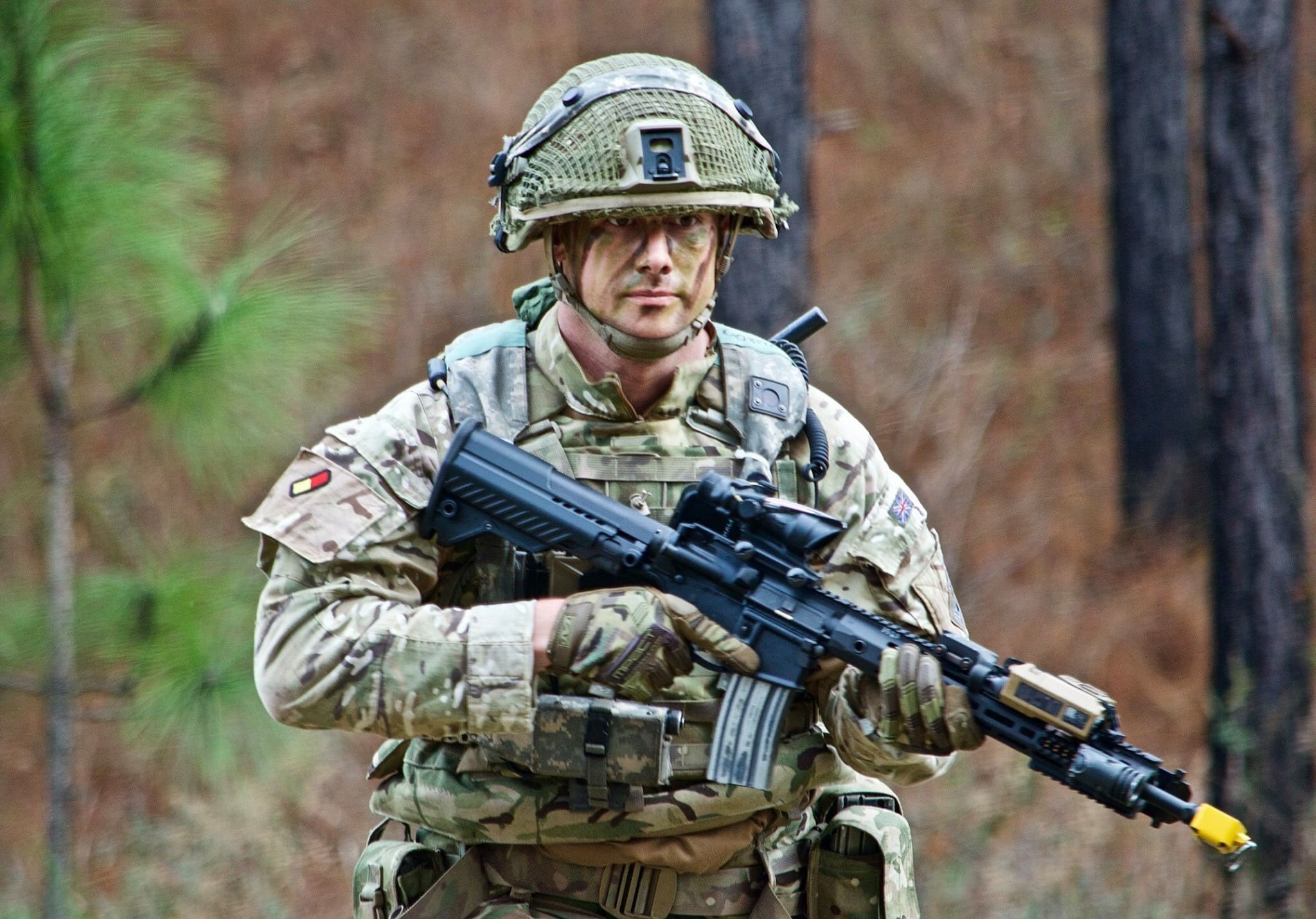 Here is Cpl Craig Gordon, 1st Battalion the Royal Anglian Regiment (The Vikings), moving across a linear danger area during Pilot Mission 1. As you can see, T:Worx has adapted the design to more incorporate more modern features. Gone are the permanent Pic rails at the 3,6,9 and 12 positions.
US Army photos by Angie DePuydt.
Tags: T:Worx