At every show I attend, I run across a product that not only surprises me, but also impresses me. For this year's Enforce Tac, that product is the TILO-3 Headlamp and Thermal Goggle. This simple, compact device is a IR camera along with head mounted light. To turn this 100g (3.5 oz) camera on, you simply open the front lens cover and it activates. Turn it around the other direction and the white, red and IR lights are controlled via push buttons with multiple functions including SOS and 10 step functions. The Mil/LE version also offers a programming option for the lights which peak at 160 lumens.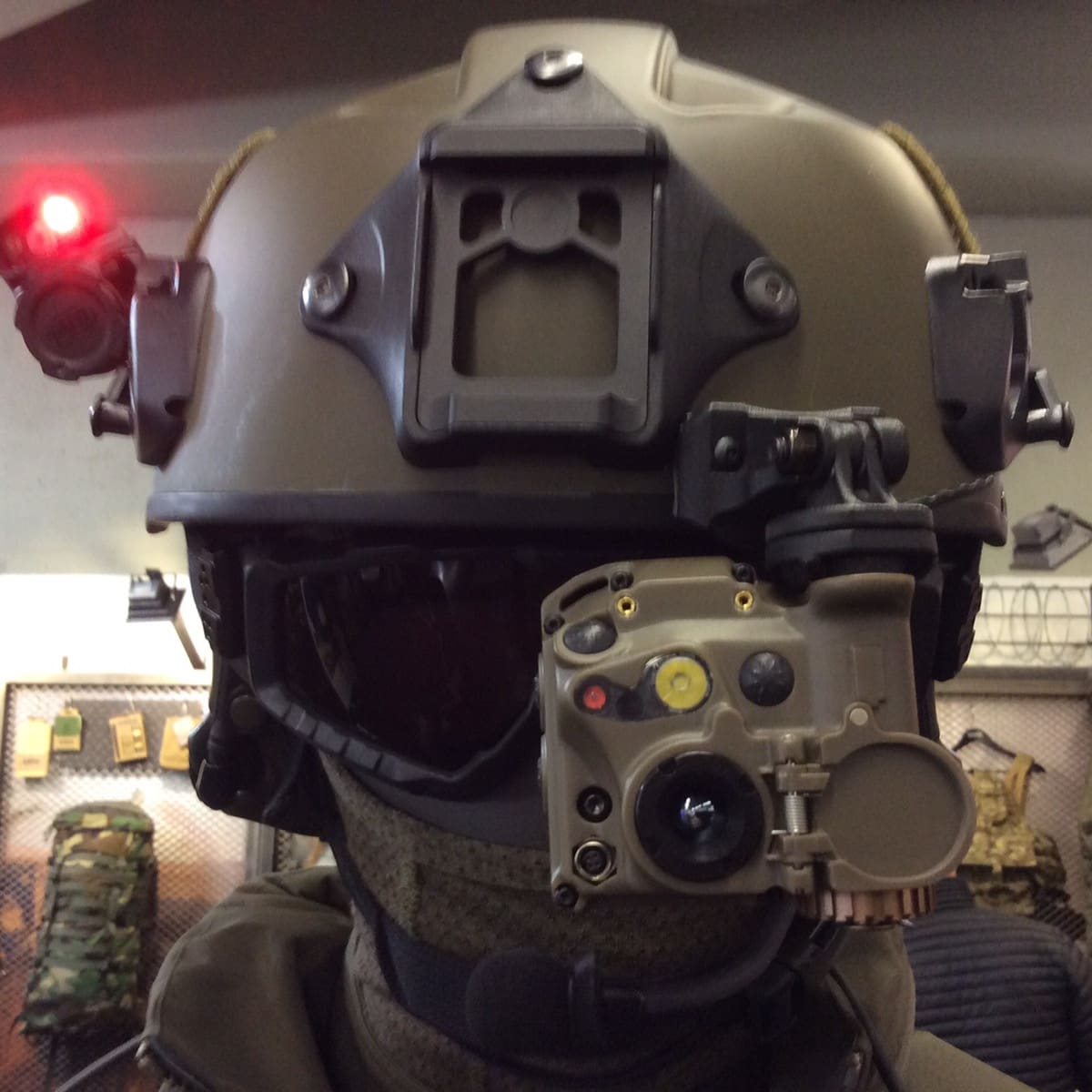 The TILO-3 is offered in three variants, a Military/LE version, "Fire Brigade" version for Rescue use, and a Civilian version. The Mil/LE and Civy models will be available in June, while the version for Rescue units is planned for August. Because it's IR, it can be used during both day and night. The camera is 12 micron with 60 Hz refresh rate for the government models but only 24 Hz for the civilian version. Output selections include white hot, black hot, booster, search, rainbow and false colors, with the field of view listed as 24″ horizontal by 19″ vertical. The device is powered by a CR-123A battery and offers 24 hours with just light use and 2.4 hours for the Mil/LE version and 3 hours for the Rescue and civy models in IR camera mode. The chassis is high impact Polyamid with nanotube reinforcement on the Mil/LE and Rescue models but the Civy version doesn't have the nanotube reinforcement. The two government versions are IP 68 water resistant while the Civy model is IP 65 although they all incorporate rubber boots around the switches. Shock resistance is MIL STD 810F 516 IV.
The mount affixes to the front lip of the helmet and can be swung out of the way when you require both eyes. There is also a shroud adapter along with Go Pro headbands for low profile use. This photo is of a chassis mockup used for display with a helmet, that is why the prism is clear. Below, is a shot I took of the screen. When it is close to your eye, the screen size appears much larger thanks to the prism eye piece. In actuality, screen resolution is 1746×960 for monochrome and 873×500 for color. The prism is saphire glass on the two government models and plastic for the civilian one.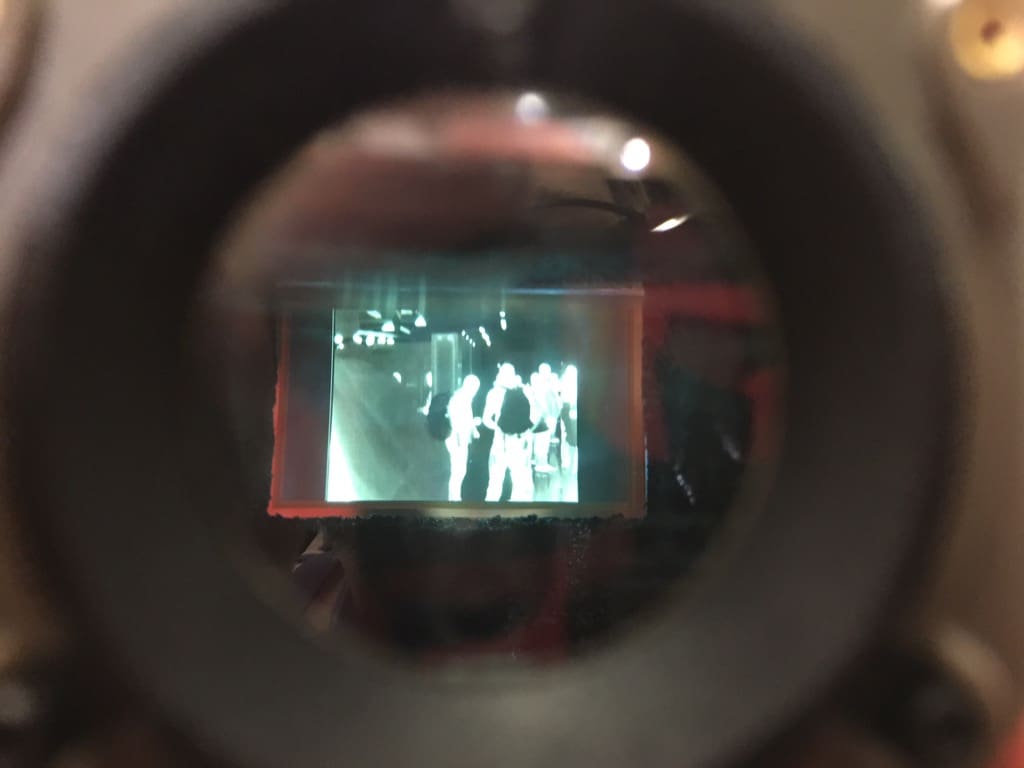 The TILO-3 is offered in OD for the Mil/LE version, Black for the Civy version, and Red for the Rescue model.
Andres Industries is seeking resellers both in the US and internationally to handle the TILO-3 in their market.
Tags: Andres Industries AG