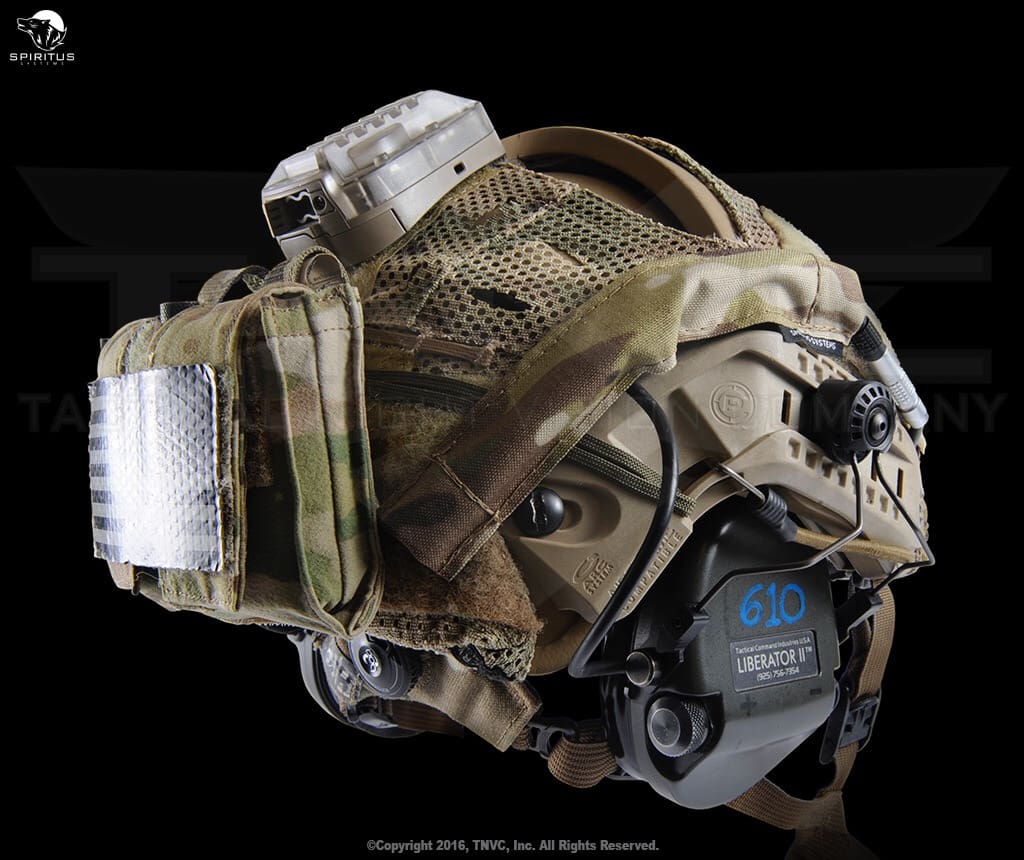 The Spiritus Systems Lid Snake V2 is a protective covering for night vision device power cables mounted to helmets. Essentially, Velcro backed, nylon tubes, it is a two-piece design to offer lots of real estate but is sized to be used as a single piece for flight helmets.
You route your cables through the snakes and it's flexible so you can place the track of the cable where you need on the helmet, even inside the helmet.
The Lid Snake V2 is available in a variety of colors and patterns from TNVC.
Tags: Spiritus Systems, TNVC